Is Scarlett Johansson Engaged?
From her portrayal of Black Widow in Avengers: Endgame, to her voicing a mermaid in The Spongebob Squarepants Movie, to the controversy surrounding Ghost in the Shell, this celebrity made a name for herself as one of the most popular actresses in Hollywood. She's caught our attention yet again with another big announcement. Find out about Scarlett Johansson's engagement, here.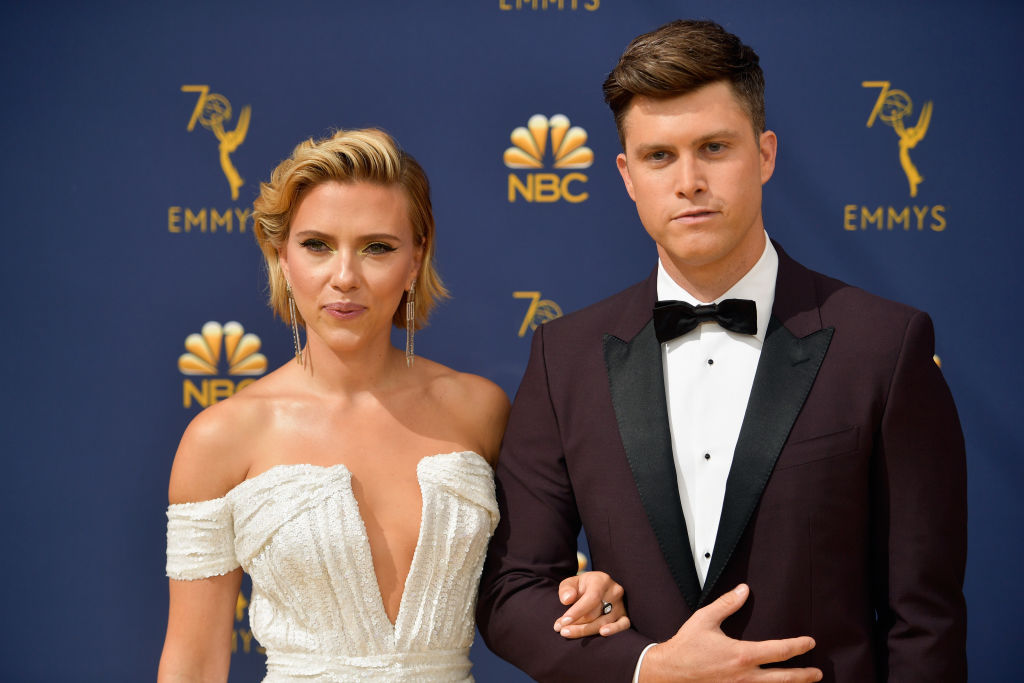 Scarlett Johansson is engaged to 'Saturday Night Live' cast member, Colin Jost
The actress' publicist, Marcel Pariseau, told The Associated Press that the "couple is officially engaged after two years of dating." According to The Associated Press, the couple has not set a wedding date.
The couple recently walked the red carpet together at the premiere of Avengers: Endgame, in which Scarlett Johansson plays the character, Black Widow.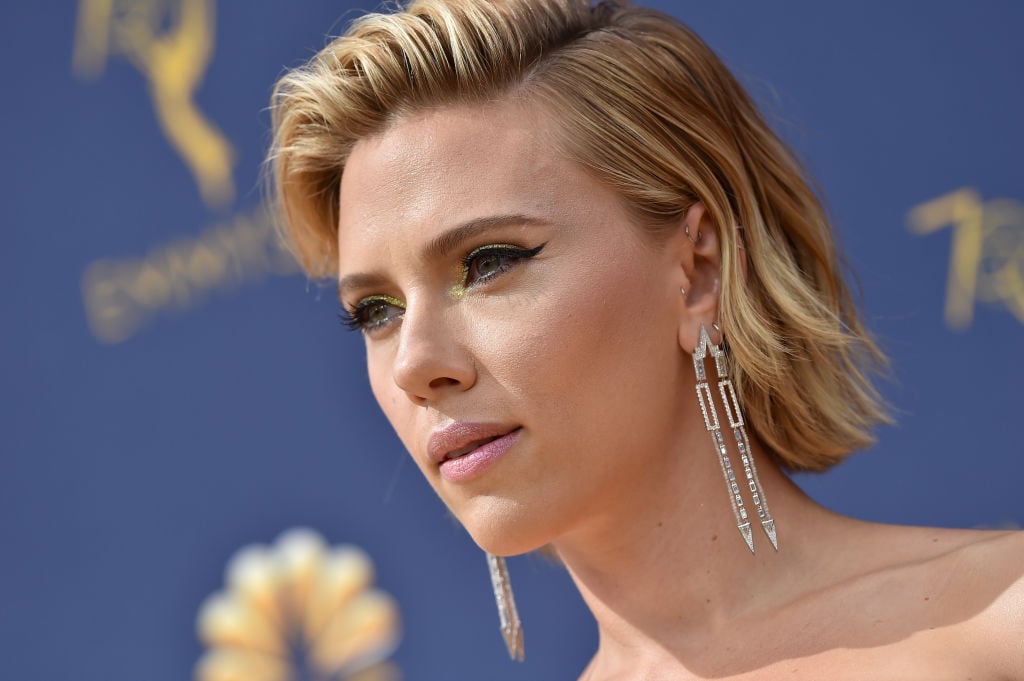 Scarlett Johansson was married before
In her romantic life, Scarlett Johansson dated and married a few public figures, including Deadpool's Ryan Reynolds. She started dating Reynolds in 2007 and they married in 2008, until the couple announced their split in 2010.
She then married journalist Romain Dauriac, with whom she has a daughter in 2014, named Rose Dorothy. The couple divorced in 2017.
The Avengers: Endgame actress has been portraying Black Widow since Iron Man 2, making her character one of the original six Avengers. Aside from her Marvel moments, Scarlett Johansson acted in He's Just Not That Into You, Lost In Translation, and Her. She even voiced Mindy in The Spongebob Squarepants Movie.
Scarlett Johansson also faced controversy for portraying an Asian character in the 2017 movie Ghost in the Shell, a film based on a Japanese manga.
"I certainly would never presume to play another race of a person," she said in an interview with Maria Claire. "Diversity is important in Hollywood, and I would never want to feel like I was playing a character that was offensive."
Since the end, or at least the break, between Johansson's Marvel movies, the actress has been spending time with her daughter, Dorothy, reportedly bringing Colin Jost to meet the family.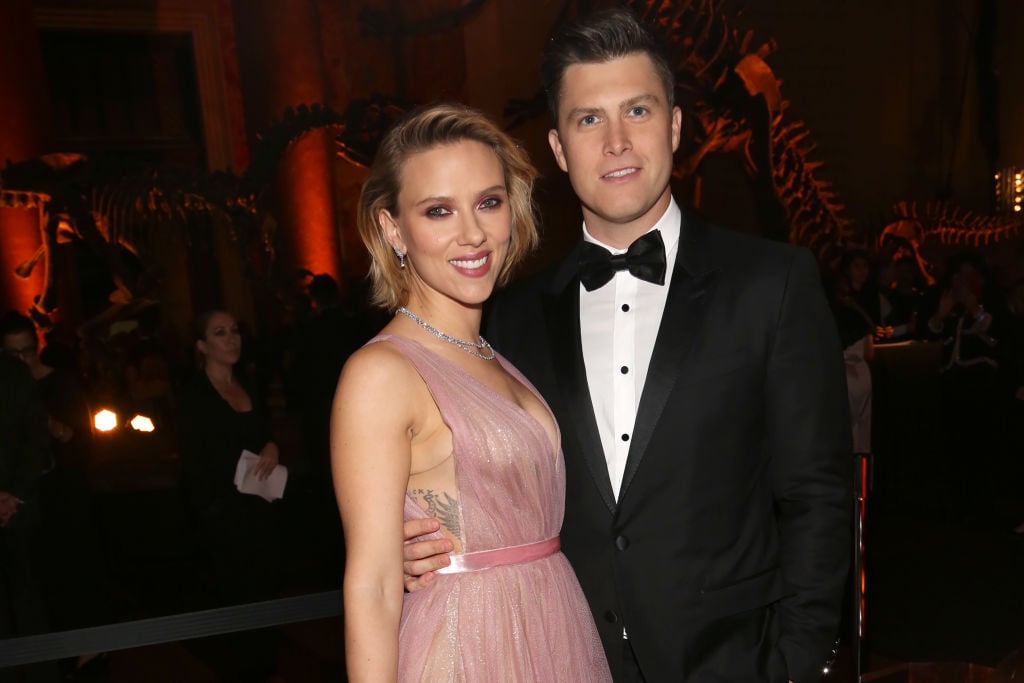 This will be Colin Jost's first marriage
Saturday Night Live hired the writer and actor in 2005. He's been the "Weekend Update" co-anchor ever since 2014. Jost is also a Harvard University alumna and actor in the 2016 film, How To Be Single.
Speaking of How To Be Single, this is Colin Jost's first wedding proposal and first marriage. He and Scarlett Johansson have been dating for about two years, following Scarlett Johansson's divorce with Romain Dauriac. Jost and ScarJo made their first public appearance in November 2017.
"[Scarlett Johansson is] wonderful. She's working, so otherwise, she'd be here," Colin Jost said in an interview with Entertainment Tonight. "She's pretty cool. It's hard to have a lot of complaints, she's pretty awesome…I'm very happy. I feel very lucky."
There is no word regarding how Colin Jost popped the question or when the couple will be wed.
Check out The Cheat Sheet on Facebook!