Scarlett Johansson Could Stay In the MCU After 'Black Widow' If They Follow This Comic Book Storyline
Marvel fans are extremely excited about the upcoming first film of Phase 4, Black Widow. The film will see Scarlett Johansson's character reunited with those from her past, such as David Harbour's Red Guardian and Yelena Belova, another Black Widow played by Florence Pugh. It's been suggested that this is Johnasson's last film in the franchise, but here's why that might not be the case.
Scarlett Johansson was Natasha Romanoff in the MCU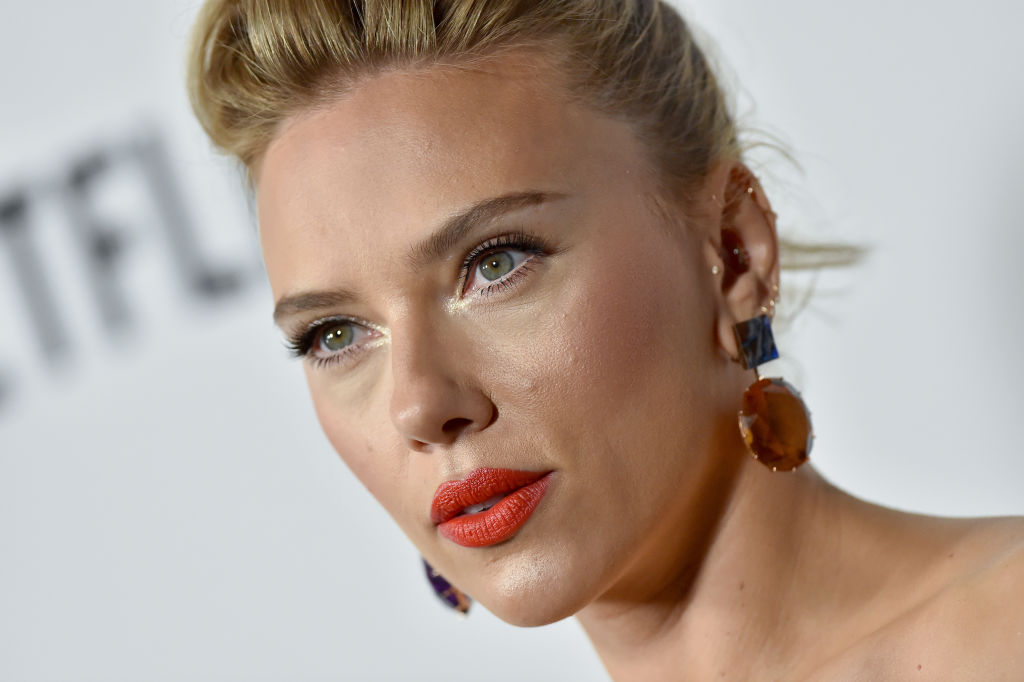 Johansson is known for many films. However, most are familiar with her for her role in the MCU as Natasha Romanoff, aka Black Widow. Johansson first appeared in the role in Iron Man 2, which came out in 2010.
From there, she went on to portray the character several more times. Johansson starred in The Avengers, Captain America: The Winter Soldier, Avengers: Age of Ultron, Captain America: Civil War, Avengers: Infinity War, and Avengers: Endgame.
Her character died in 'Avengers: Endgame'
The final film on that list, Endgame, was the culmination of a larger storyline in the MCU, known as the Infinity Saga. Because of that, there were a number of lives at stake, including Black Widow's.
The character traveled with her close friend, Clint Barton (Hawkeye) to Vormir in order to get the Soul Stone and defeat Thanos. However, the Stone required a sacrifice. Because Barton has a family, Natasha decided that she should be the one to lose her life for the cause. Her death was irreversible.
'Black Widow' is a prequel to 'Avengers: Infinity War'
Many fans were unhappy that the character is now gone forever. And unlike most of her fellow Original Six Avengers, she didn't get a solo film for her (very intriguing and complex) origin story. Fortunately, that's about to be remedied.
Black Widow is due out on May 1, 2020. The film will (mostly) take place in the time between Civil War and Infinity War when Natasha was on the run. There will likely also be flashbacks to other points in her life, like when she was growing up in Russia and being trained as an operative.
How Johansson could stay in the MCU
As the Hollywood Reporter's Richard Newby writes, "For months, fans have been speculating that Florence Pugh would become the new Black Widow in the MCU, and that Scarlett Johansson would retire from the role. That first part may be true, but Johansson may find herself playing a new and deadlier widow with even more red in her ledger as a clone."
Newby is referring to a comic book storyline from Tales of Suspense, dating back just a couple of years. A clone of the Black Widow we know and love was made after the death of Natasha. While this does sound like an interesting premise, we have a feeling that Johansson will be happy to close out her time in the MCU with Black Widow.
More info we got from the 'Black Widow trailer
Referring back to Newby's first point, many fans are excited to see what a new Black Widow in the MCU could look like. Given how young and new to the industry Pugh is, it would make sense that Marvel would be interested in giving her a chance to lead the franchise into a new era, perhaps in the now heavily discussed A-Force film.
But after seeing the trailer, some are afraid that Pugh's Yelena won't survive Black Widow. Why? If you pause the trailer at 1:39, you'll see that the vest the character is wearing is identical to that which Natasha wears in Avengers: Infinity War. Could she have worn it in honor of her fallen sister? Let's hope not.