Who is Scooter Braun and What is His Net Worth?
Scooter Braun made headlines recently for his massive purchase of the Big Machine Records label, which includes much of Taylor Swift's music catalog prior to her switch to Universal Music Group last year. Braun first made a name for himself when he discovered pop artist Justin Bieber and has since acquired other big-name artists, including Ariana Grande. How much is the music manager worth?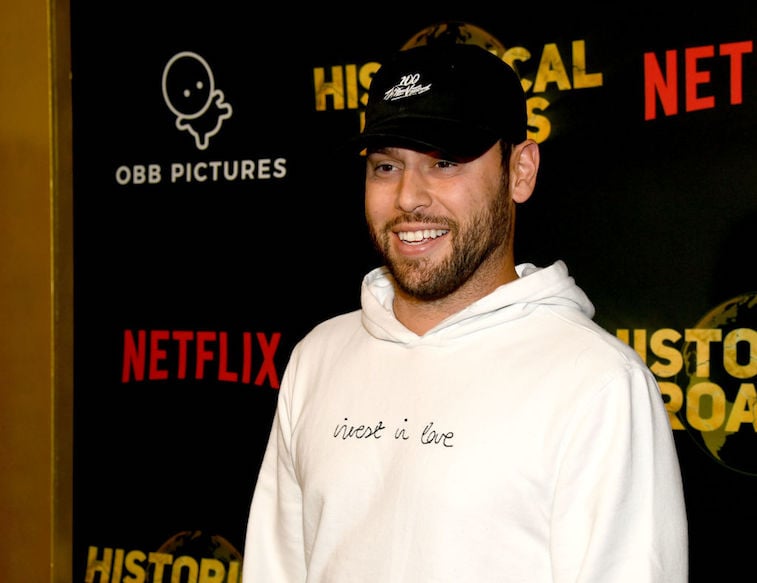 Jermaine Dupri took Braun under his wing at a young age
Braun grew up in New York City, and during college, he started planning events as a way to make money. He ended up growing his business and becoming a well-known party planner; he was later introduced to Jermaine Dupri through the party planning business, and Dupri helped him break into the music industry. Braun worked a marketing position for Dupri's record label, So So Def, while also running the party planning business — all while getting his college degree. Braun eventually broke off from Dupri to start his own marketing and management business; one of his biggest initial clients was Ludacris.
Braun's music management career took off when he signed Justin Bieber
Braun first came across Justin Bieber on YouTube; Bieber's mother used to post videos of her son singing covers, and Braun came across a Bieber cover of a Ne-Yo song and couldn't believe the 12-year-old's talent. He invited Bieber to Atlanta, where he pitched the idea of building Bieber into an artist to both Usher and Justin Timberlake. L.A. Reid, who worked closely with Usher, eventually signed Bieber to Island Def Jam. Since then, Bieber has become one of the most successful pop stars of all time. Braun also manages Ariana Grande, who rose to fame quickly once she signed with Braun back in 2013.
He recently acquired Big Machine Label Group for a reported $300 million
Braun is not only shaping successful artists; he's building a music empire. His company, Ithaca Holdings, recently acquired Big Machine Label Group, a record label founded by Scott Borchetta and popular among country artists, for an estimated $300 million, according to Billboard. The purchase included the catalog for most of Taylor Swift's music, which was produced through Big Machine before she switched over to Universal Music Group last year. The purchase has since caused tension between Swift and Braun, and Bieber also stepped in to stick up for his manager. Big Machine is home to artists such as Florida Georgia Line and Thomas Rhett.
Today, Braun is worth an estimated $400 million
Braun's purchase of the Big Machine Label Group means his net worth will probably only climb substantially from where it is now. Currently, Braun is worth an estimated $400 million, and he's only 38, which means he's definitely not done taking over the music industry yet. The feud with Swift has, if anything, only giving Braun even more notoriety, since various artists and producers have spoken out in support of Braun's decision to buy the label. In due time, he will likely be one of the most successful producers/music managers the world has ever seen.
Check out Showbiz Cheat Sheet on Facebook!