Scott Baio: Everything to Know About the Sexual Misconduct Allegations Against Him
Many actresses have come forward about sexual harassment on set since the Harvey Weinstein scandal, inspiring others to share their own experiences with the public. One of the latest has gone to the police to file a report. She is Nicole Eggert, who played Jamie Powell on Charles in Charge.
After calling co-star Scott Baio a creep on Twitter, she has filed a report, and another co-star has also come forward with his own alleged experiences of being harassed by Baio. So what are they claiming and what has Baio said in response? Here's what you should know.
1. Nicole Eggert accused Scott Baio of sexually abusing her when she was a minor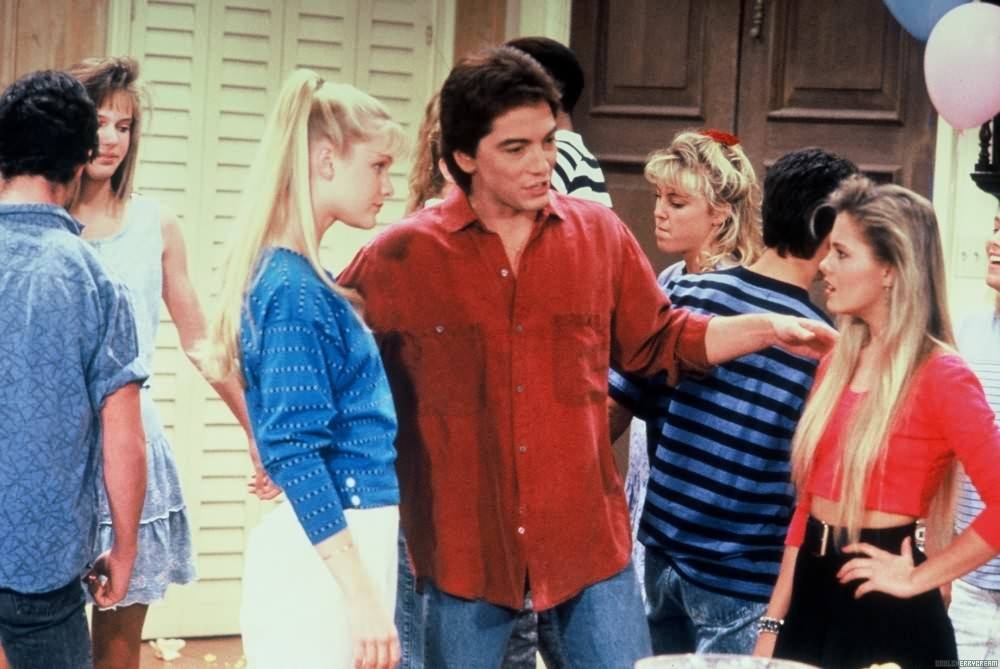 The Charles in Charge actress tweeted on Jan. 27, 2018, "Ask @scottbaio what happened in his garage at his house when I was a minor. Creep." According to ABC News, Eggert alleged the actor molested her when she was 14 years old (he would have been 25 years old at the time) and this alleged abuse continued for years.
Baio later tweeted in response, "Nicole Eggert claims we had sex 'long after Charles In Charge'. This script proves she was already over 18."
After the public exchange, Eggert filed a police report against him on Feb. 6, according to ABC News. She also has Lisa Bloom as her attorney. Bloom said:
We appreciate the Los Angeles police detectives' interest in this case, and we will fully cooperate with their investigation. Many have reached out to Nicole and me to say that they witnessed inappropriate behavior from Scott Baio when Nicole was underage. We provided those names to the police today. If anyone else has information please contact us.
Next: This is how many on-set witnesses also spoke to the police.

2. At least 10 on-set witnesses have also talked to the police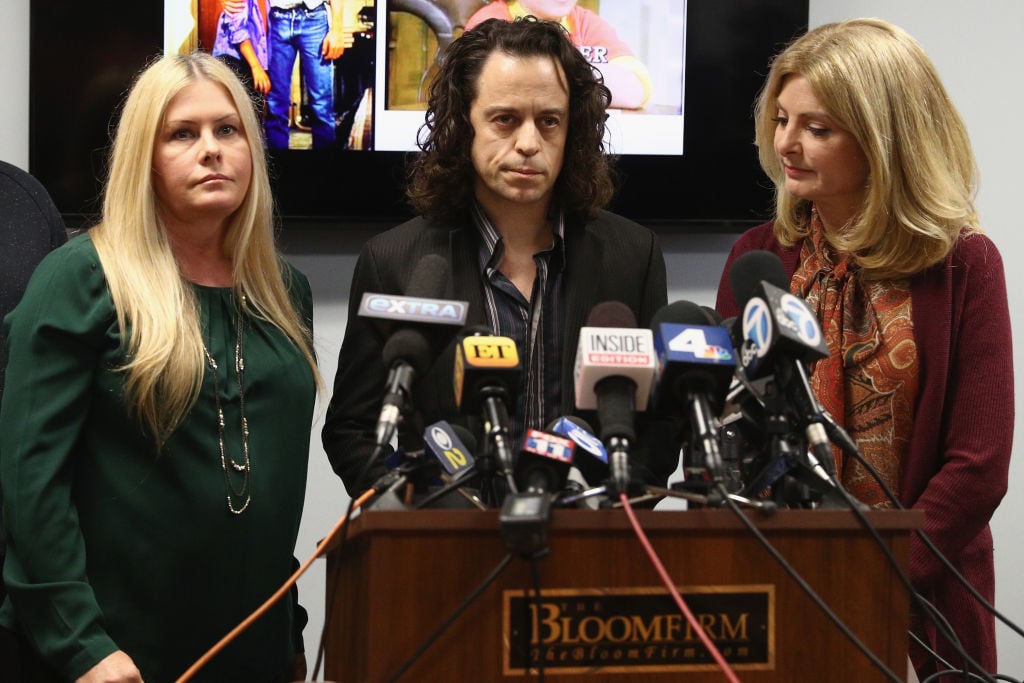 Eggert wasn't the only one to talk to the police about what allegedly happened. According to The Hollywood Reporter, at least 10 on-set witnesses also talked to the police.
One claimed to have seen Baio dragging Eggert by her hair around the set.
Next: This is Baio's response to the filing.

3. Baio's rep responds to the filing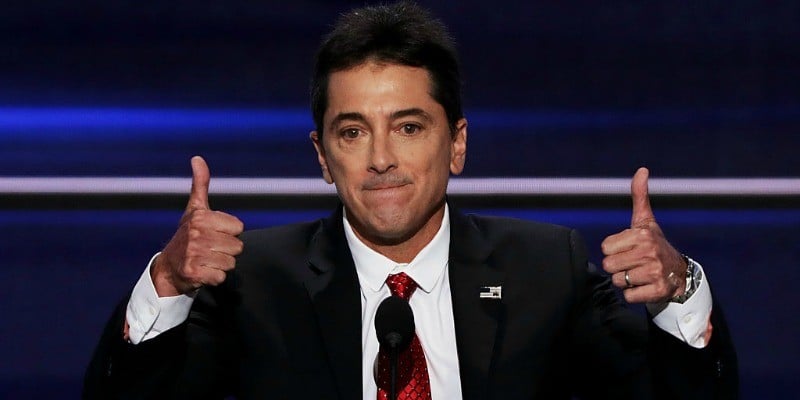 Per ABC News, Baio's rep responded to the filing of the report, saying, "We've been demanding since last year that Nicole Eggert bring her story to the authorities. It's good that she finally has, even if it's part of a publicity campaign. Perhaps she can explain to them her ever-changing story."
Next: Eggert says she has witnesses to the abuse.

4. Eggert claimed cast members saw some of the alleged abuse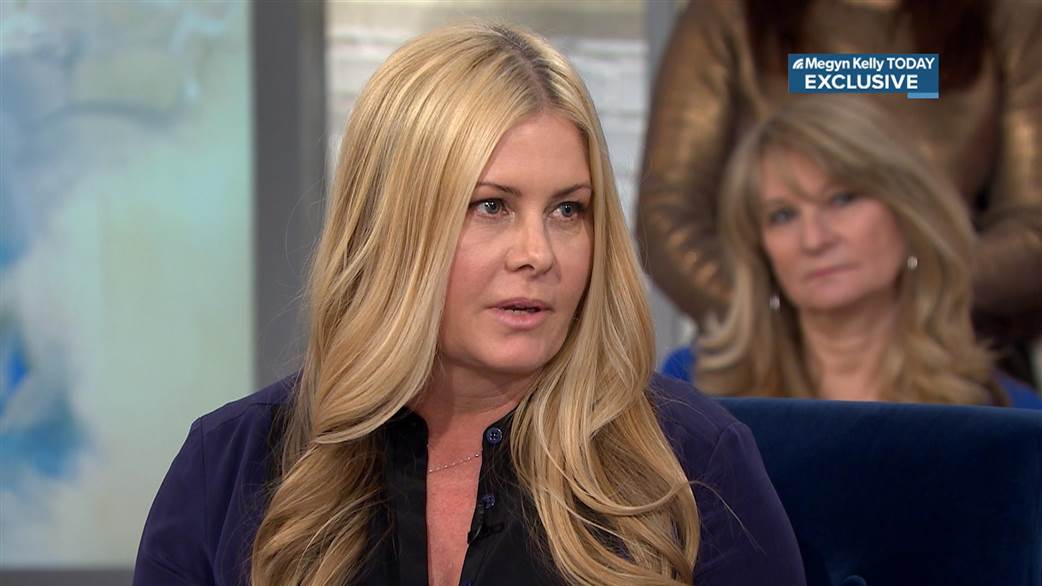 Eggert told Megyn Kelly that some of the alleged abuse happened in front of other cast members. "And then on set, there was just a lot of groping, a lot of fondling, a lot of pulling me on his lap, trying to sneak kisses in the back, which other cast members saw," she said.
Although Baio later claimed the first time they had sex Eggert was 18 years old, she claims she was 17 years old. "It wasn't a hold-me-down rape me situation, but I was 17," she told Kelly. "… I just wasn't ready to tell my story. … It was upsetting. It wasn't a good experience at all. … It was at my house in my spare bedroom, he laid down a towel and it happened there."
Next: An interviewer also claimed Eggert lied in order to cover up alleged molestation.

5. An interviewer said Eggert told her she lied about Baio allegedly molesting her
Nik Richie previously interviewed Eggert on the radio and came forward about something that surprisingly happened after their interview. "Nicole [Eggert] was distraught after the interview," said Richie. "She told me it was much worse than she described on air. She said 'he molested me as a child and I didn't know any better.' I can vividly remember that statement, it's not one you would forget."
Good Morning America did point out that Richie and Eggert have the same manager. Eggert said she was lying at the time to protect the show.
Next: Baio denies Eggert's timeline of them having sex.

6. Baio denies having sex with Eggert before she was 18 years  old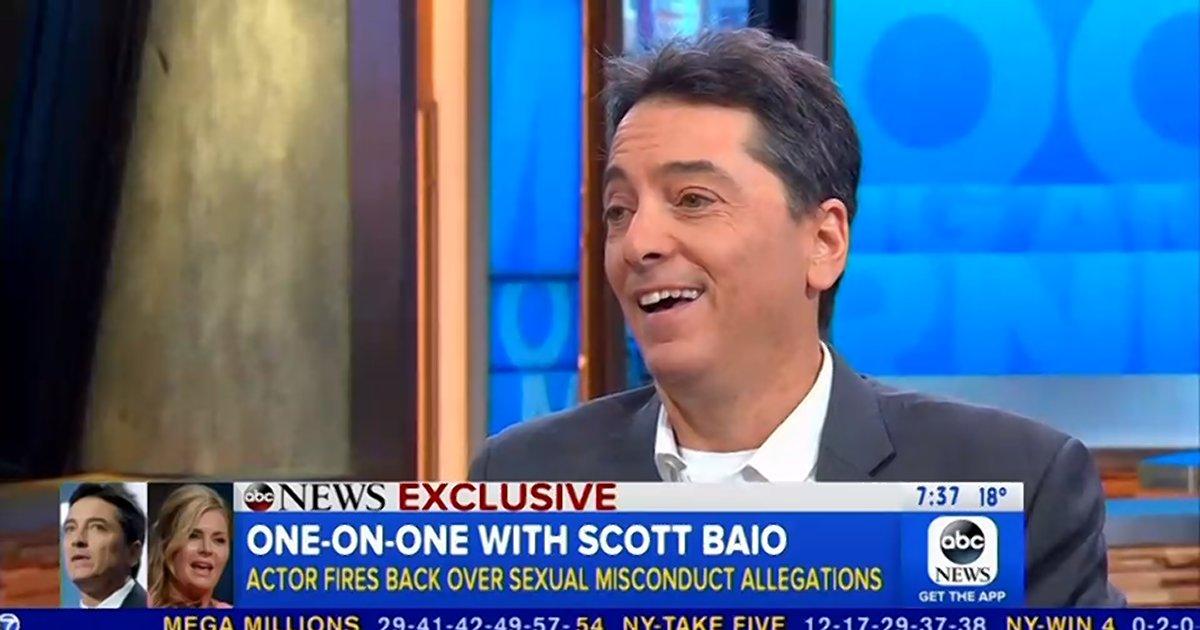 Baio appeared on Good Morning America to deny Eggert's claims. He said:
How any of this could have happened is absolutely impossible. I don't know how anybody can believe what she's saying when her first allegation of having sex when we were 17 had been proven 100% false. And her story keeps changing. It comes up, she makes up new things. And by the way, I'm not the first person she's done this to.
He also insisted that he was never alone with her on set unless they were doing a scene together somewhere else on the studio lot.
Next: Another Charles in Charge co-star comes forward alleging Baio of harassing him as a child.

7. Alexander Polinsky accused Baio of verbally harassing him on the set of Charles in Charge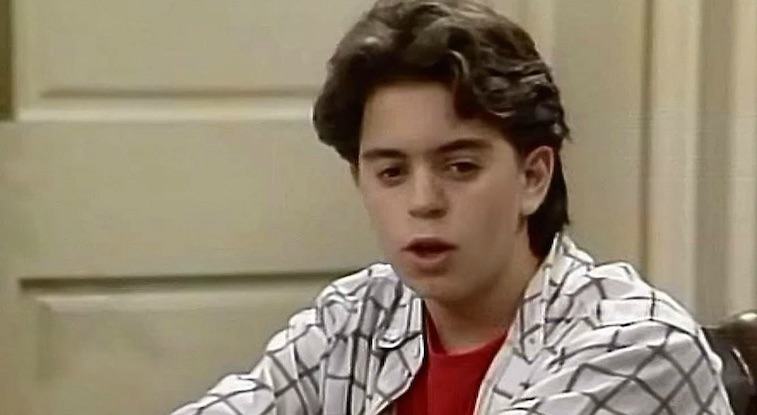 The actor was about 11 or 12 years old at the time and claimed Baio directed homophobic slurs at him, according to CNN.
"Scott Baio began a pattern of abuse that was unrelenting. Mr. Baio repeatedly told me about homosexual sex acts that he told me I would grow up to perform," said Alexander Polinsky at a press conference.
Next: Polinsky also claimed things got physical.

8. Polinsky claimed Baio got physical and bragged about pursuing young girls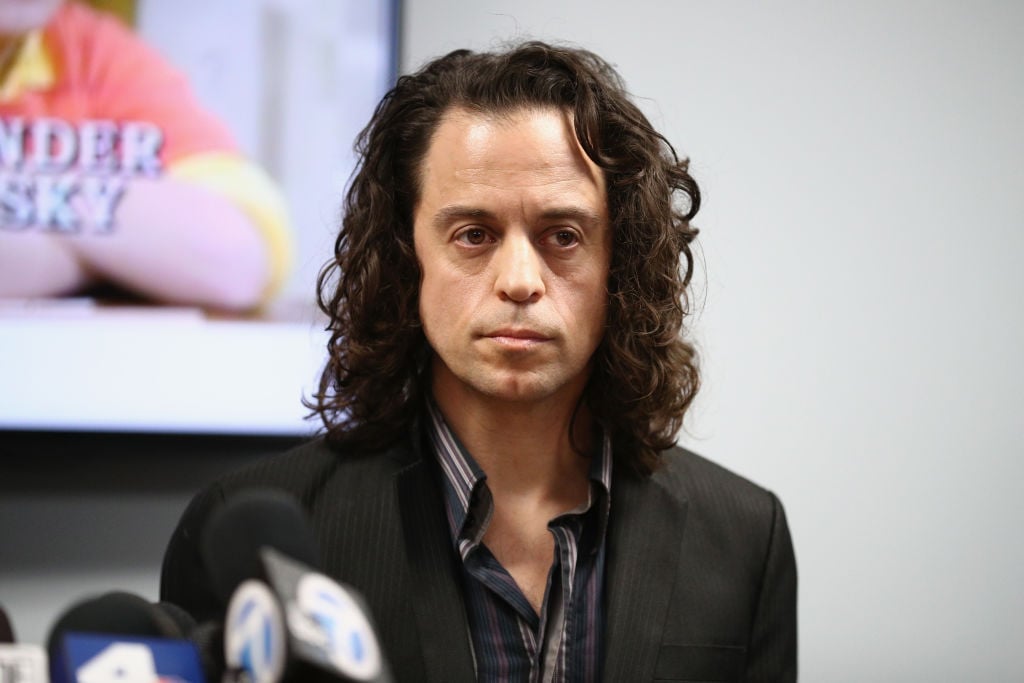 Polinsky also claimed something that might support Eggert's claims. "Scott told me of his sexual conquests with young girls… and at the same time tried to convince me I was unlovable and defective," said Polinsky. He also said he walked in on Baio acting "sexual in nature" with 14-year-old Eggert, according to The Hollywood Reporter.
The homophobic slurs weren't the only form of harassment Polinsky alleges Baio directed at him. He claims Baio threw him off of his lap and onto the floor one time. He also said Baio "assaulted me by throwing a burning hot cup of tea in my face."
Though Baio later apologized, Polinsky states that Baio continued to harass him after this incident.
Next: Polinsky claimed Baio embarrassed him in front of the crew this way.

9. Baio allegedly pulled down Polinsky's pants in front of the crew and cast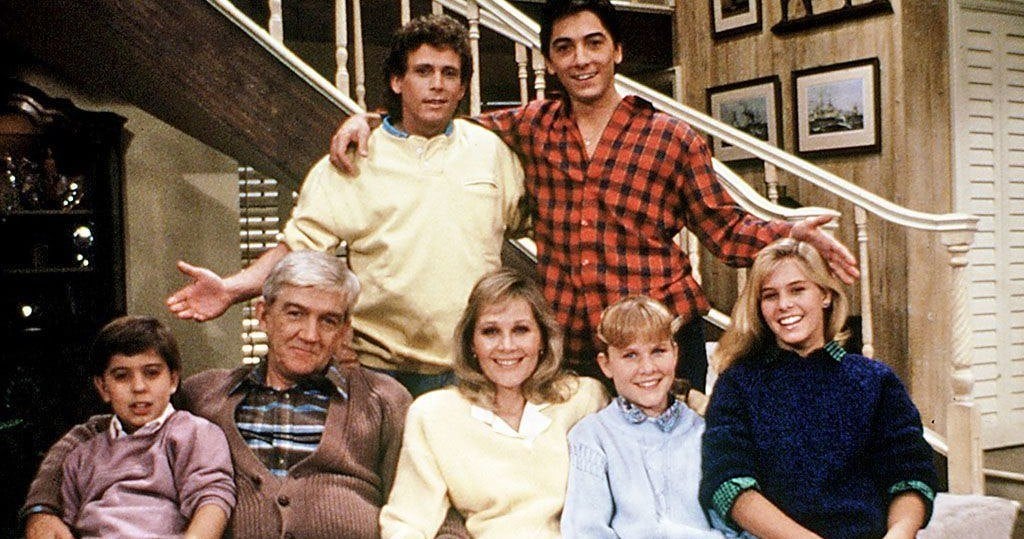 Another way the television star has been accused of harassment involves more potential witnesses. Polinsky claimed Baio pulled down his pants in front of 100 cast and crew members on set, according to CNN.
He also stated that in a separate instance, Baio cut out a hole in the wall of his dressing room and then showed him his genitals.
Next: This is what Baio had to say to Polinsky's claims.
10. How Baio responded to Polinsky's claims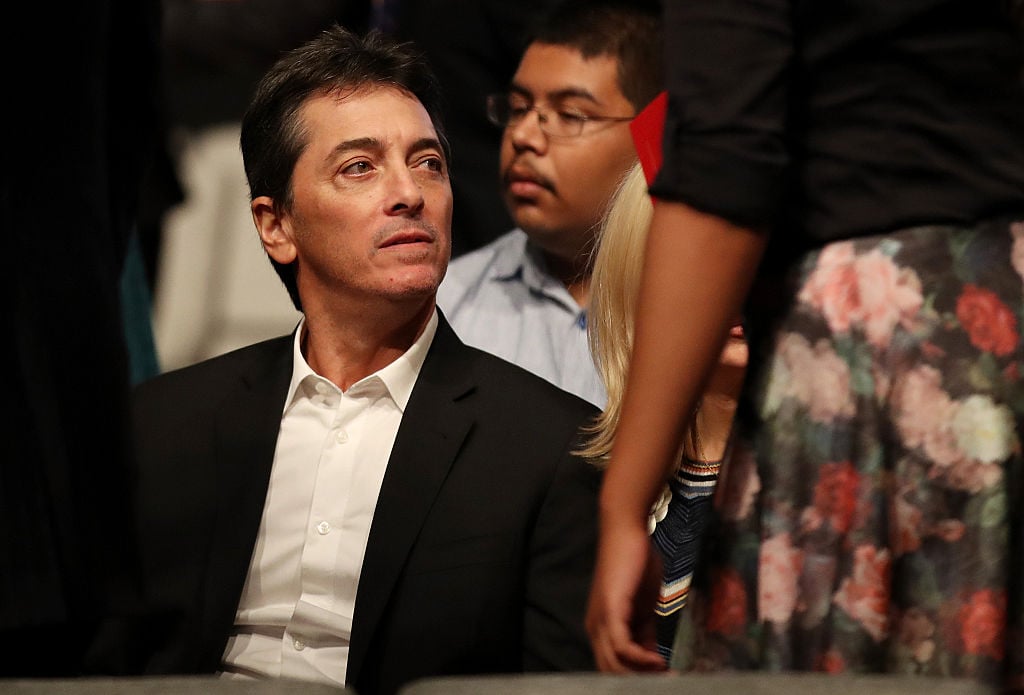 On Good Morning America, Baio also was asked to respond to Polinsky's claims of harassment.
He said, "I don't know what they're saying, I have no idea, I don't know why they're saying it, there were so many people on that set," he said.
Next: He may not be facing legal consequences.
11. The actor won't be charged for Eggert's claims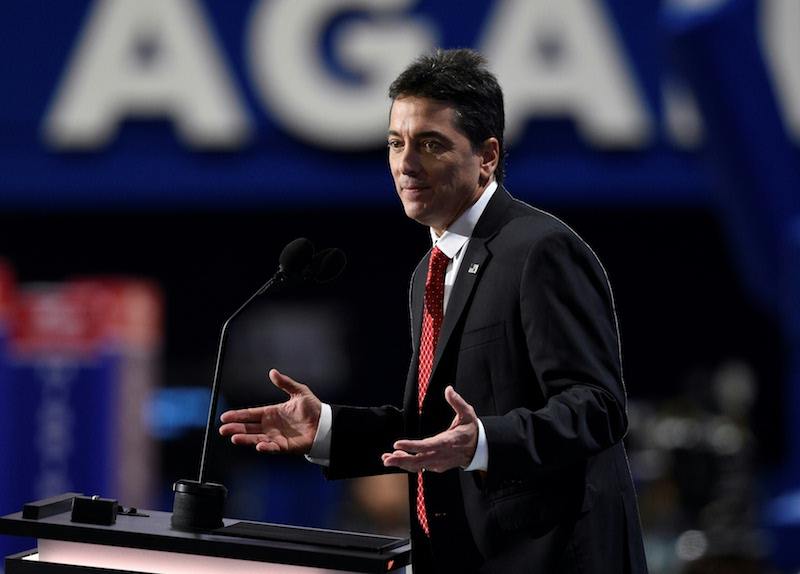 In May 2018, TMZ seemingly confirmed that Baio will not be charged with allegedly sexually assaulting Eggert.
Baio released a statement to Fox News, saying he is "grateful to both LAPD and the District Attorney's office for their thoughtful investigation."
Follow Nicole Weaver on Twitter @nikkibernice.
Check out The Cheat Sheet on Facebook!