Scott Borchetta Disputes Taylor Swift's Claims in Music Rift
By now, most have heard about Taylor Swift's blog post detailing her discontent with Scooter Braun. To summarize, Swift is beyond peeved and "grossed out" that Braun's company, Ithaca Holdings, purchased Big Machine Label Group. The owner of Big Machine is Scott Borchetta, an associate of Braun and exec who previously oversaw Swift's music when she was part of the label.
With the deal, the rights to Swift's master recordings for her first few albums were also acquired, giving them control over six of her albums. In the Tumblr post, she mentioned that she made peace with leaving the Big Machine label and the rights to those masters behind, but she had a problem with Braun. During her time in the music business, she hasn't viewed him favorably, much less as an ally, so she was upset when she learned he would be the one buying the rights to her music and that she wasn't given the opportunity to buy back her catalog.
During her scathing callout of Braun, Swift made the claim that she did not know about this business deal until it was announced to the world. Thus, an internet feud was brewed and has been burning up the web ever since. Though Braun has yet to comment, Borchetta spoke out about the deal.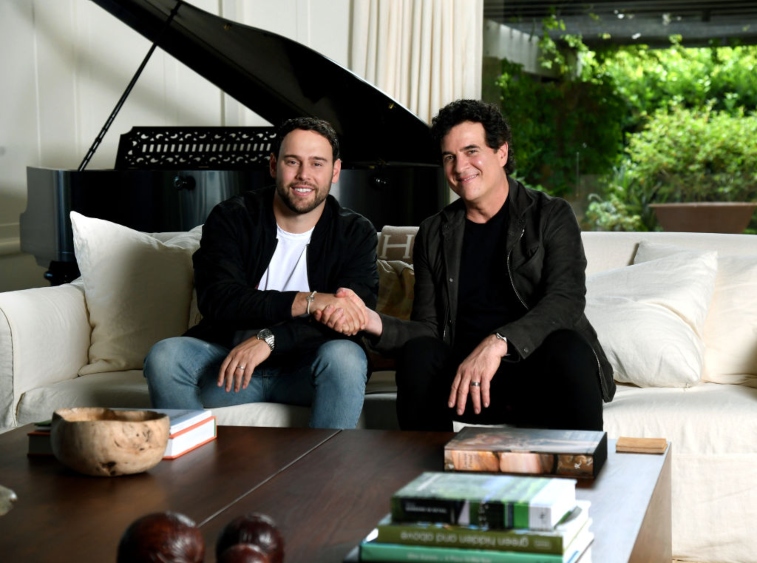 Borchetta denies Taylor Swift's claims
A string of posts have been published about the ordeal, with Borchetta being one of the latest to respond to Swift. He took to the company's website to explain what transpired before the deal was finalized and implies that Taylor was aware of what would happen. Here's an excerpt from the blog post published on Big Machine Label Group's site:
"It's time to set some things straight. Taylor's dad, Scott Swift, was a shareholder in Big Machine Records, LLC. We first alerted all of the shareholders on Thursday, June 20th for an official shareholder's call scheduled for Tuesday, June 25. On the 6/25 call the shareholders were made aware of the pending deal with Ithaca Holdings and had 3 days to go over all of the details of the proposed transaction. We then had a final call on Friday, June 28th in which the transaction passed with a majority vote and 3 of the 5 shareholders voting 'yes' with 92% of the shareholder's vote.

Out of courtesy, I personally texted Taylor at 9:06 p.m., Saturday, June 29 to inform her prior to the story breaking on the morning of Sunday, June 30 so she could hear it directly from me.

I guess it might somehow be possible that her dad Scott, 13 Management lawyer Jay Schaudies (who represented Scott Swift on the shareholder calls) or 13 Management executive and Big Machine LLC shareholder Frank Bell (who was on the shareholder calls) didn't say anything to Taylor over the prior 5 days. I guess it's possible that she might not have seen my text [as a rep claimed]. But, I truly doubt that she 'woke up to the news when everyone else did."
He went on to say that he's maintained communication and a friendly relationship with Swift up until this point. Memos and business documents were also shared along with his blog post. Rolling Stone notes that Borchetta defended his actions and Braun throughout his post.
How Taylor Swift's camp responded
After getting wind of Borchetta's statements, Swifts reps came back with a reply. According to a more recent article on Variety, a spokesperson stated that her father was not part of the board of her former label and he did not sit in on the shareholder call because it would have been a conflict of interest. Therefore, Swift could not have known anything in advance.
Neither Swift's management nor her attorneys commented on the matter.
On a lighter note, the singer has a new album due out in August and she'll be headlining Amazon Prime's Prime Day concert this month. One of the things Swift mentioned in her post was that she wants other artists to learn to look out for themselves when it comes to the business side of their music. Since this whole thing has gotten so messy, at least there's a sliver of good advice to glean from it all.