Scott Disick 'Devastated' He's Not as Famous as He Thought
Scott Disick is a well-known face for Keeping Up With the Kardashians viewers. Although he is not technically a member of the Kardashian-Jenner clan, Disick himself has appeared on their various reality shows so much that the success of the family rubbed off on him as well. He reportedly earned a large amount of money from being on Keeping Up With the Kardashians as well as its spinoffs.
These days, Disick seems to be trying to stand on his own feet without the Kardashians. But that the move might be backfiring. In fact, it is possible that Disick was overestimating his own ability to draw a crowd and is reportedly feeling low about his lack of success. Read on below to learn more about what happened.
Scott Disick's new show 'Flip It Like Disick' recently premiered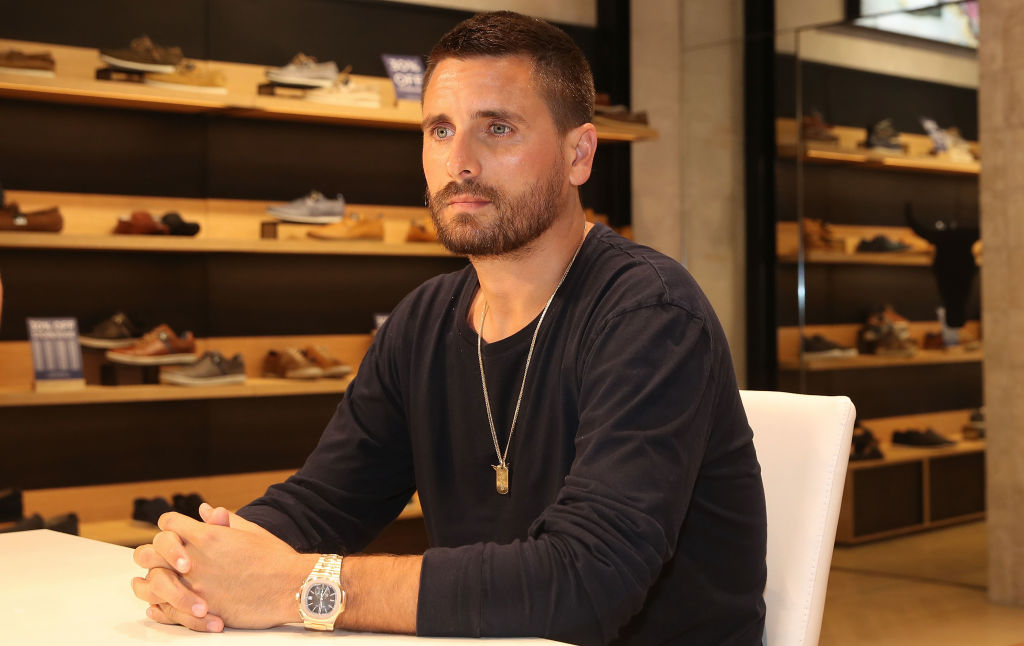 Disick will no longer be just a side character on Keeping Up With the Kardashians. Instead, he is front and center on his new E! series, Flip It Like Disick.
Flip It Like Disick premiered on August 4 and is taking viewers into Disick's real estate business, which is something he has been working on for the past several years outside of Keeping Up With the Kardashians.
He told AOL: "When I started buying and selling houses a couple years ago and it became more and more interesting, people started hearing about it, [and] we decided, 'Hey, you deserve to be able to show people what you're doing, because there's so many people that are interested and don't know exactly what you're doing when we don't see you with the girls."
Flip It Like Disick also follows other people working alongside Disick, such as his business partner Benny Luciano, singer/interior designer Willa Ford, and contractor Miki Moor.
'Flip It Like Disick' did not attract many viewers
While Disick seemed to have high hope for the series, Flip It Like Disick's premiere on August 4, the show did not attract a lot of viewers. More specifically, only 455,000 people tuned in to watch. That is a disappointing number considering a Keeping Up With the Kardashians episode could draw in two or three times that amount. The premiere episode for Flip It Like Disick was ranked at 63rd place in the list of 150 top cable shows.
There are a few possible reasons for this. Some viewers pointed out that, upon watching the show, it is clear that Disick doesn't have many skills in this area aside from paying other people to do things.
"He wants viewers to be convinced [that is passion is real estate]," writer Megan Reynolds said, "but Disick's role in this endeavor is the money guy and nothing else."
Moreover, Disick's personality also does not seem to be attractive enough to star in his own series. Reynolds added: "In an overcrowded landscape, personality is everything—Disick, you would think, would be up for the task. But in this setting, he's not that compelling."
Scott Disick is 'extremely upset' about the failure of 'Flip It Like Disick'
According to RadarOnline, Disick is very much aware of his show's less-than-stellar ratings. A source told the outlet that the 36-year-old reality TV star is "devastated" and "just extremely upset about this" because "anyone who knows Scott knows that he put his entire heart and soul into the project."
The insider even said that Disick is currently away in the Mediterranean with the Kardashian-Jenner family partly "so that he would not be bombarded if the show was a disaster."
Some people believe that Flip It Like Disick could be revived with the addition of a couple of Kardashian sisters or even Disick's girlfriend, Sofia Richie. "It just goes to show that, without the Kardashian women, Scott is nothing," the source said.