Scream Queen Jamie Lee Curtis Throughout the Years
It may seem like Jamie Lee Curtis was always destined for show business. After all, she came from an acting family. Both of her parents were acclaimed actors. Her father, Tony Curtis, starred in legendary films like The Defiant Ones and Some Like It Hot. Meanwhile, the actress' mother, Janet Leigh had her own time in the spotlight, most notably as Marion Crane in Alfred Hitchcock's 1960 film, Psycho.
Though her parents left huge shoes to fill in Hollywood, Curtis carved out a space for herself in the entertainment industry in all genres of film and television, but most memorably as one of the original scream queens. Take a look back at how the legendary actress has cemented herself as an icon of the horror genre.
1. A privileged upbringing
Jamie Lee Curtis was born on November 22, 1958, in Los Angeles, California. Though her parents were intricately involved in show business, the Golden Globe winner had no initial interest in following in their footsteps. By the time she was five years old, her parents had gone their sperate ways and the Prom Night actress just focused on growing up. She was a cheerleader at the all-girls Westlake School in Los Angeles and graduated from the prestigious Choate Rosemary Hall in Connecticut in 1976.
Next: A college plan.  
2. A career in social work
After graduating from high school in Connecticut, Curtis headed back to California to enroll in the University of the Pacific in Stockton. She intended to get a degree in social work.  While she was attending school, a friend convinced Curtis to audition for teenage detective Nancy Drew. Though she did not get the role, the experience prompted Curtis to drop out of school and pursue acting.
Next: A few TV moments. 
3. Short-lived roles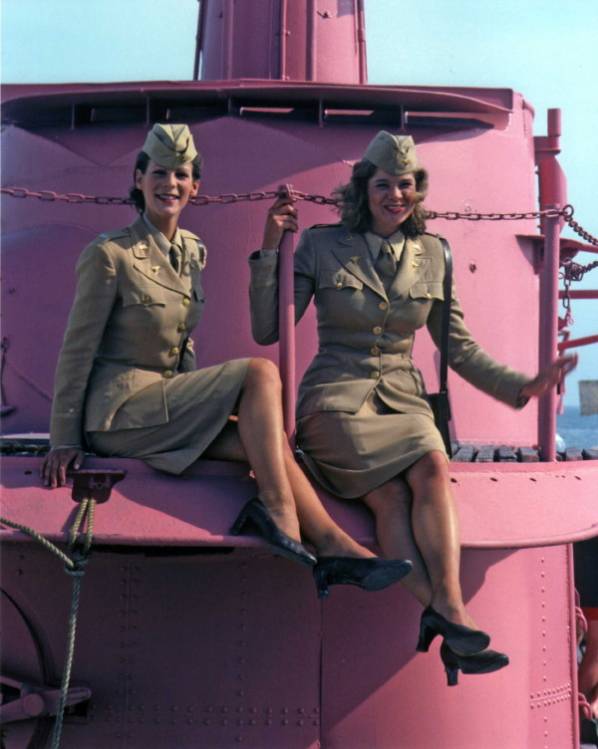 Though she didn't get the role as Nancy Drew, Curtius did not leave school in vain. She immediately landed some smaller roles on the television series Quincy M.E. and Columbo. She eventually landed a lead role on the military comedy Operation Petticoat, which was based on a 1959 film starring Curtis' father.
Unfortunately, the television series was short-lived.
Next: Missing out on a massive horror flick 
4. A chance at The Exorcist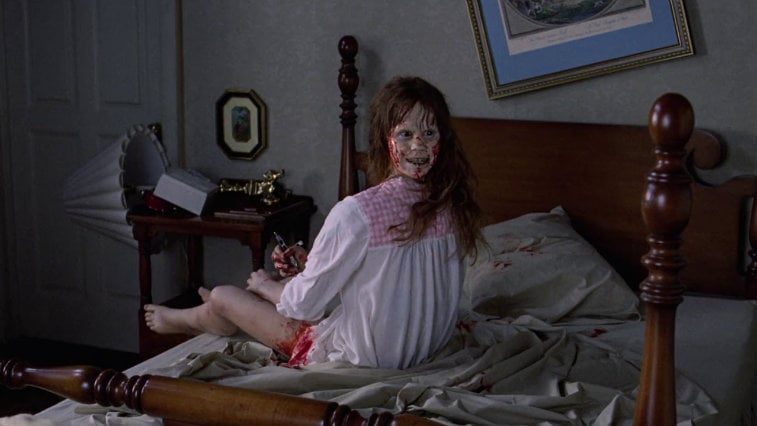 Before she got her big break in 1978's Halloween, Curtis was asked to audition for The Exorcist. She was just 13 years old at the time. She told Entertainment Weekly, "When I was 13 years old, [a producer] called my mother and said, "Will you let Jamie audition for a movie?" My mother said, "No." The movie was The Exorcist. We had a house that actually had a screening capability, and we screened The Exorcist for my fifteenth birthday, for my friends. It scared me so badly that my friends would taunt me in school."
The Exorcist director, William Friedkin tweeted that Curtis was never asked to audition. We're not sure whose memory is hazy here, but it is possible that Curtis' career in horror flicks could have started a lot earlier.
Next: The movie that started it all. 
5. Halloween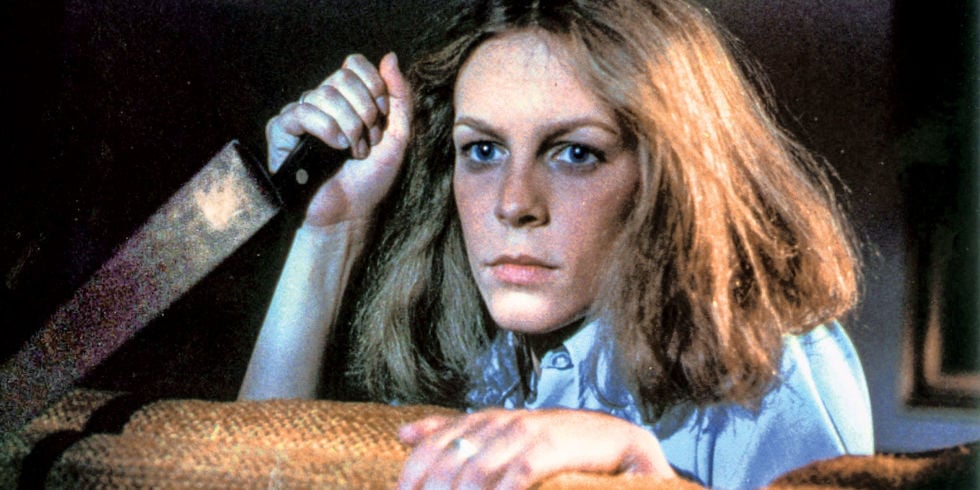 Curtis' big Hollywood breakthrough came in 1978 when she was just 20 years old, with Joh Carpenter's horror/ slasher film, Halloween. The film follows Michael Myers who at age six murders his teen sister and is locked away for fifteen years. However, on October 30, 1978, he escapes from Smith's Grove and heads back to his hometown to look for new victims.
Curtis plays a teenage babysitter, Laurie Strode who Myers sets his sights on. The film made $70 million worldwide and was one of the highest grossing independent films of the period. In 2006, the film was selected for preservation in the United States National Film Registry by the Library of Congress for being "culturally, historically, or aesthetically significant." It was the beginning of Curtis' career as a scream queen.
Next: Teaming back up with John Carpenter 
6. The Fog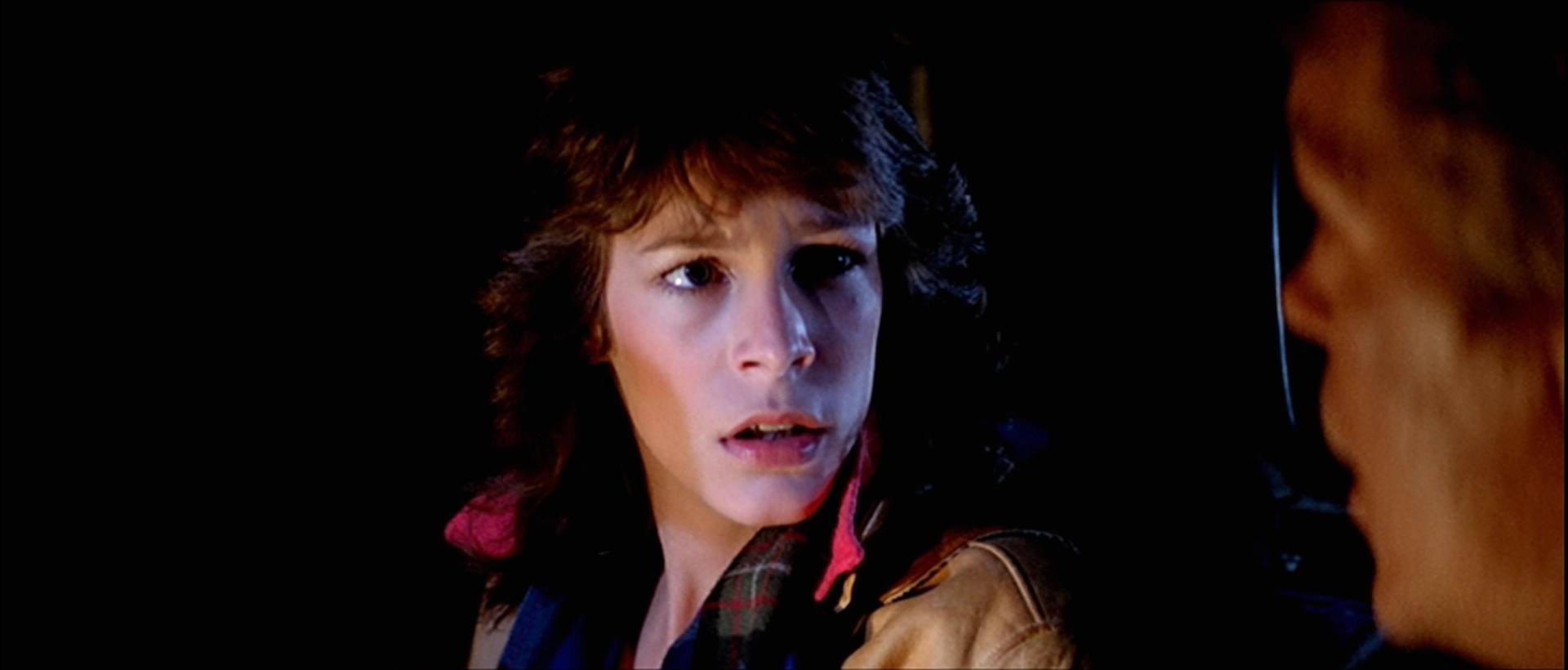 Curtis and Carpenter figured they had a good thing going with their paring, so they decided to team up once more just two years after the debut of Halloween for the menacing mystery thriller, The Fog. The film centered around a small coastal town in California that is about to celebrate its one hundredth year anniversary. Unfortunately, things begin to go badly.
Rev. Malone (Hal Holbrook) uncovers a dark secret about the town's founding, objects begin springing to life, and a strange iridescent fog descends upon the town causing people to drop dead left and right. In The Fog, Curtis starred as Elizabeth, a young woman who discovers the mutilated corpse of a fisherman.
Next: An official scream queen 
7. Prom Night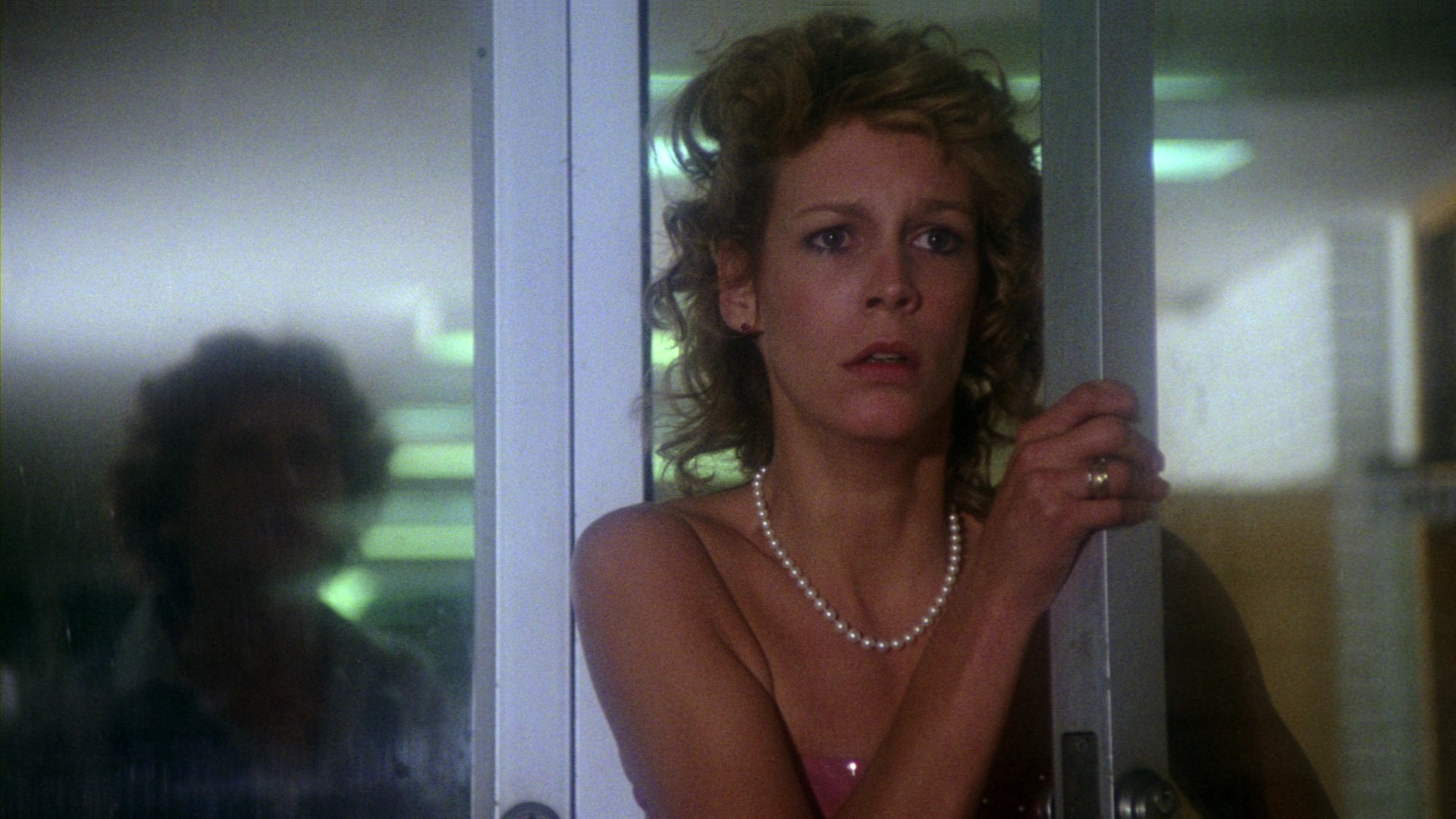 Curtis was super busy in 1980. In addition to The Fog, she starred in Paul Lynch's slasher flick, Prom Night. The film follows a diabolical killer who is seeking vengeance for a young girl who died after being bullied. For years the students kept their ties to the girl's death a secret amongst themselves. However, as they begin turning up dead, one by one, they must finally comfort the truth.
In the movie, Curtis played the young girl's prom queen sister, Kim Hammond who is also still reeling from her sister's passing.
Next: A terrifying alternative to college. 
8. Terror Train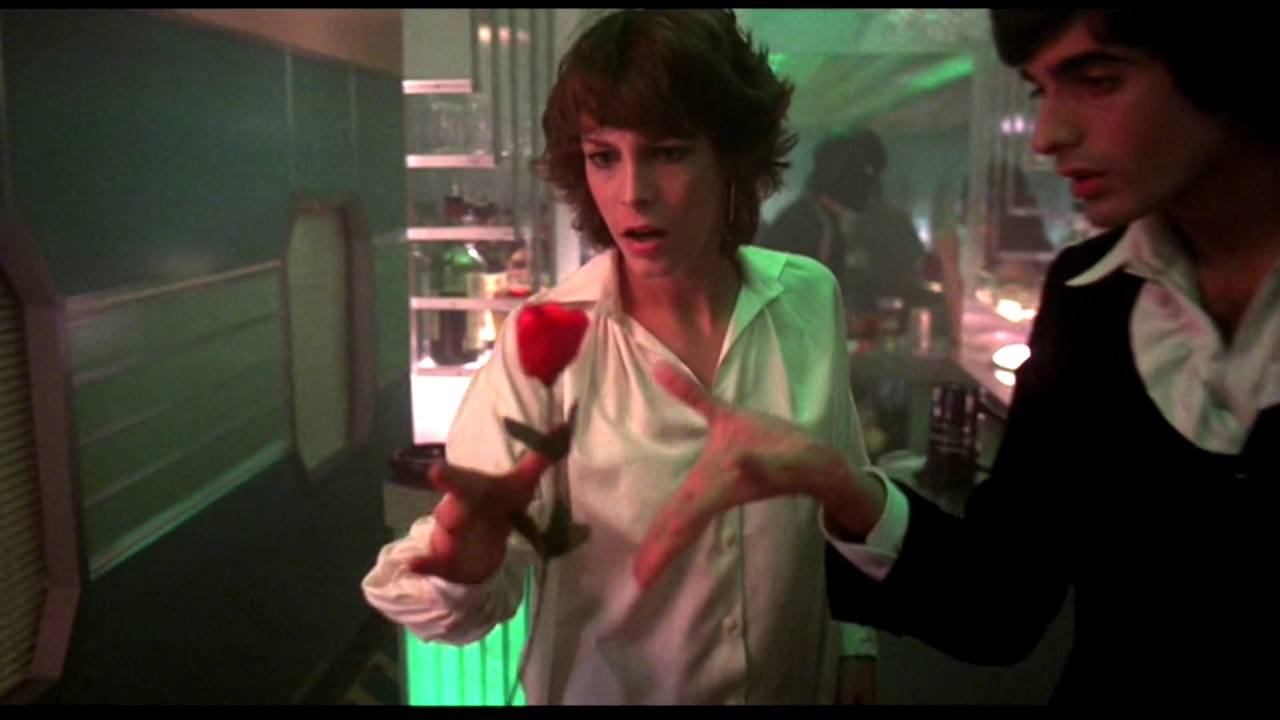 Though she never finished college herself, Curtis was able to be a student once again in Terror Train. The 1980 flick followed a fraternity of pre-med students who decide to pull a heinous prank on one of their more shy pledges (Derek MacKinnon). To aid in their misadventure, the frat enlists, Alana Maxwell (Curtis), a student at their college.
Unfortunately, the prank backfires, and everyone in the frat is institutionalized as a result of its effects. The film flashes forward several years, and though many of the student involved with the prank have forgotten about it, fate certainly hasn't forgotten their roles. Their graduation celebration on a train turns into a night of terror.
Next: A movie that isn't quite horror but certainly has terror elements. 
9. Death of a Centerfold: The Dorothy Stratten Story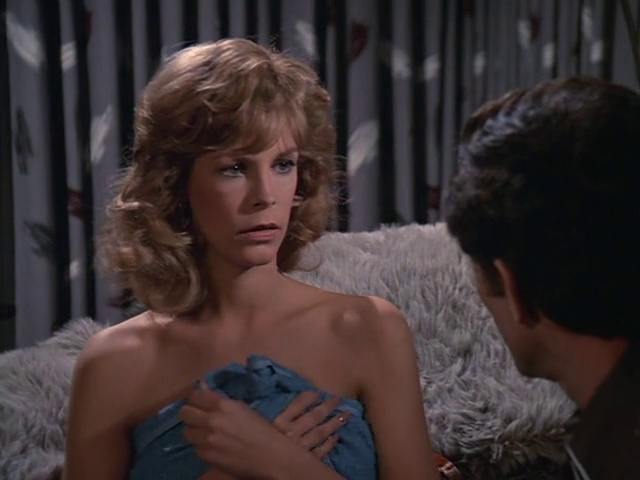 In 1981, Curtis paused her roles in supernatural horror films and turned to a real-life story of terror. She starred in the biographical TV movie, Death of a Centerfold: The Dorothy Stratten Story. Curtis played Dorothy Stratten an up and coming model and actress who had been a Playboy centerfold model. Sadly, Stratten's life as cut short tragically by her estranged husband Paul Snider, who was one of the creators of the strip act, Chippendales.
Snider raped and murdered his estranged wife on August 14, 1980, before turning the gun on himself. The actress was just 20 at the time. Curtis' role as Straten was highly praised.
Next: A road trip flick with a serial killer twist 
10. Road Games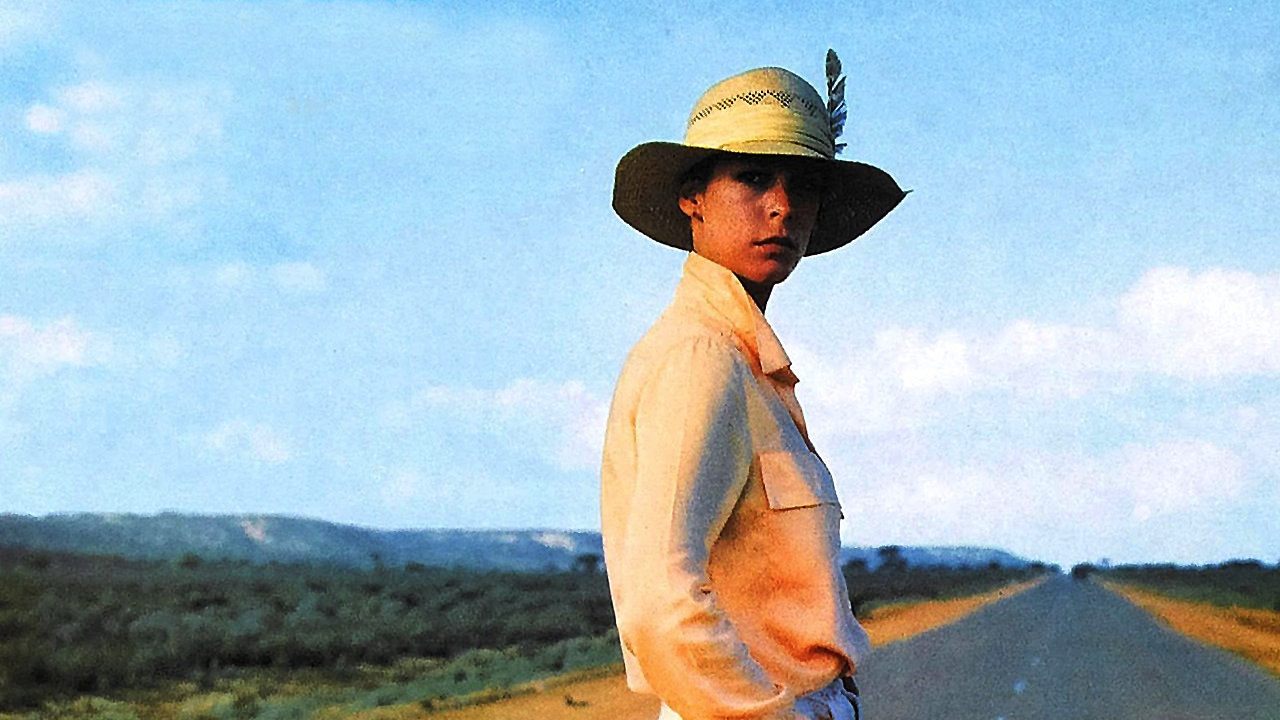 Curtis did not stay away from her horror roots too long. In 1981, she starred in the Austrailian horror film Road Games. In the grisly movie, the actress starred as Pamela "Hitch" Rushworth, a hitchhiker who happens to be the daughter of an influential American diplomat.
Hitch along with a truck driver team up together to track down a serial killer who is butchering women and dumping their dismembered bodies along desolate highways.
Next: Back in Laurie's shoes.  
11. Halloween II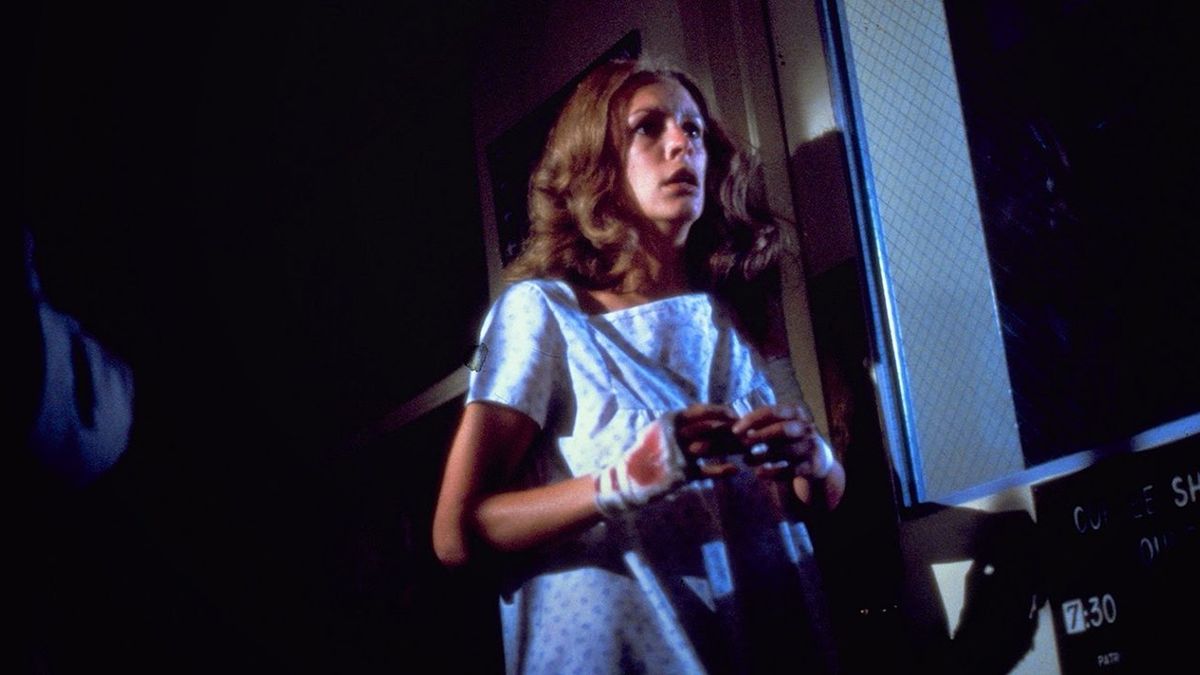 Three years after her stunning breakthrough role in Halloween, Curtis stepped back into Laurie Strode's shoes in Halloween II. Shortly after escaping Dr. Sam Loomis (Donald Pleasence)'s gun and failing to kill Laurie, Mike Myers has tracked down the troubled teen at Haddonfield Memorial Hospital, where she is being treated for her wounds and trauma.
Determined to get to the girl who got away, Meyers cuts, stabs, and slashes his way through the hospital as onlookers look on in horror.
Next: Lending her voice to Halloween III
12. Halloween III: Season of the Witch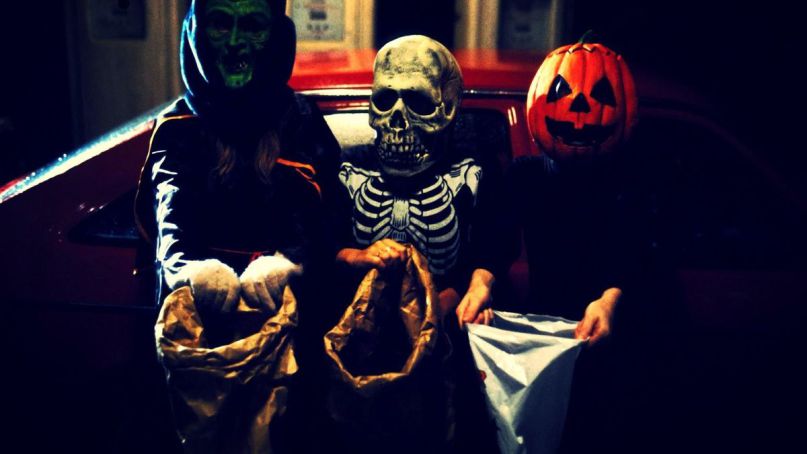 By 1982, the Halloween franchise was in full swing. However, Halloween III: Season of the Witch did not center around Curtis' Laurie Strode. The film followed emergency room Dr. Daniel "Dan" Challis (Tom Atkins) and Ellie Grimbridge (Stacey Nelkin), the daughter of a murder victim.
Together, the pair uncovers a plot by mask maker Conal Cochran (Dan O'Herlihy) who is intent on committing mass murder on Halloween by using an ancient Celtic ritual. Though Curtis didn't technically appear in this film, she did lend her vocals to the movie for an uncredited voice role.
Next: Examining Universal's greatest contributions to horror. 
13. Coming Soon
Jamie Lee Curtis lent her voice to Coming Soon which was a documentary film surrounding horror.  The film which was directed by John Landis used trailers of old Universal horror and thriller films to create his own contribution to his favorite film genres.
Curtis' scenes were shot at Dracula's Castle, European Street, and the Psycho House on the backlot of Universal Studios.
Next: Another massive horror doc. 
14. Terror in the Aisle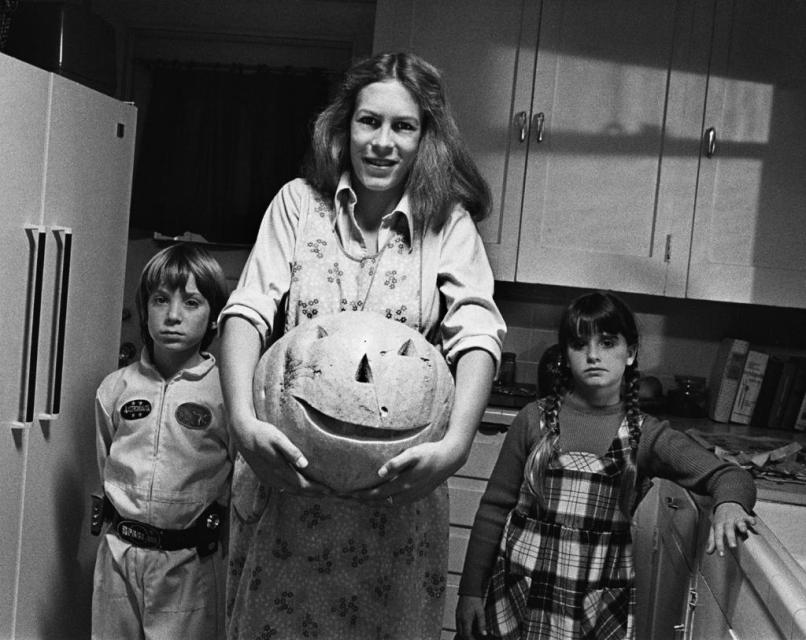 Between the 1950s and the 1980s, Hollywood's obsession with horror grew drastically. So much so that in the span of thirty years some of the most iconic films coming out of the studios were horror flicks. In 1984's Terror in the Aisle, Donald Pleasence and Nancy Allen narrate this collection of snippets from landmark horror, crime and science-fiction films from the 1930s to the 1980s.
A few of Curtis' early movies were in the film as well.
Next: "Halloween" at 20. 
15. Halloween H20: 20 Years Later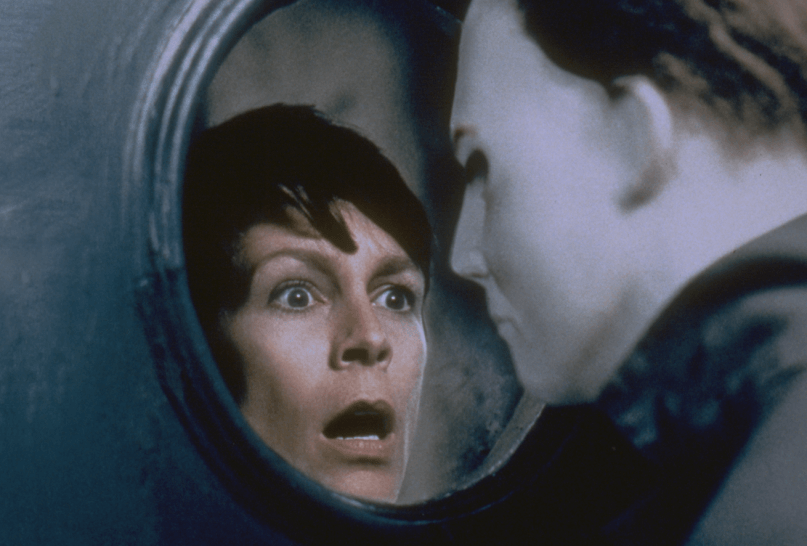 Though she pretty much skipped out on the third film in the Halloween franchize, to commemorate the 20th anniversary of the film that started it all, Curtis returned to her role as Laurie Strode in 1998's Halloween H20: 20 Years Later. Now an adult, Laurie is living in Northern California under an assumed name and as a headmistress of a private school.
Unfortunately, Michael Myers hasn't stopped his quest in hunting her down, and as Halloween comes around, she begins to feel a very ominous sense of dread.
Next: Back in the horror swing 
16. Virus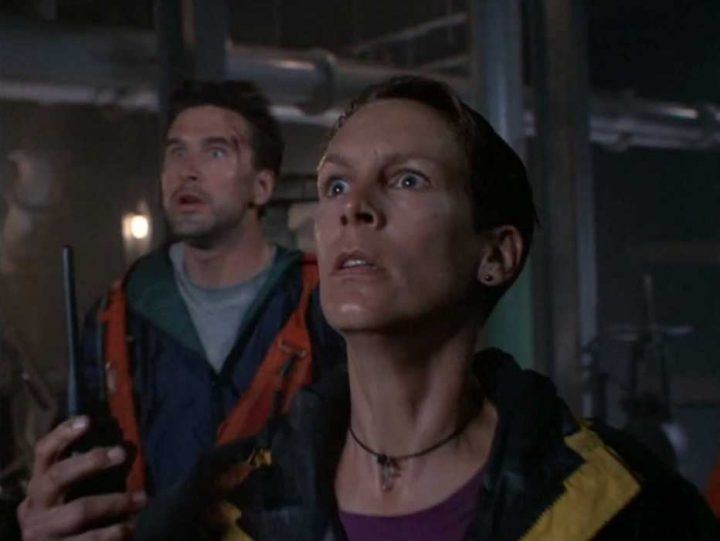 Being back in the Halloween universe apparently gave Curtis the kick she needed. She paused her comedic work for a moment for Virus, a horror, science-fiction adventure. The movie follows a tugboat commander, Robert Everton (Donald Sutherland) and his crew who uncover an abandoned ship just as they are caught in the middle of a typhoon.
Excited about the $30 million profit they could receive from the boat, Robert and the crew prepare to move the ship despite several warning from its sole survivor Nadia Vinogradiya (Joanna Pacula). When horrible things begin to happen to the tugboat crew, navigator Kit Foster (Jamie Lee Curtis) tries to convince them all to abandon the project before its too late.
Next: The worst of the "Halloween" franchise. 
17. Halloween: Resurrection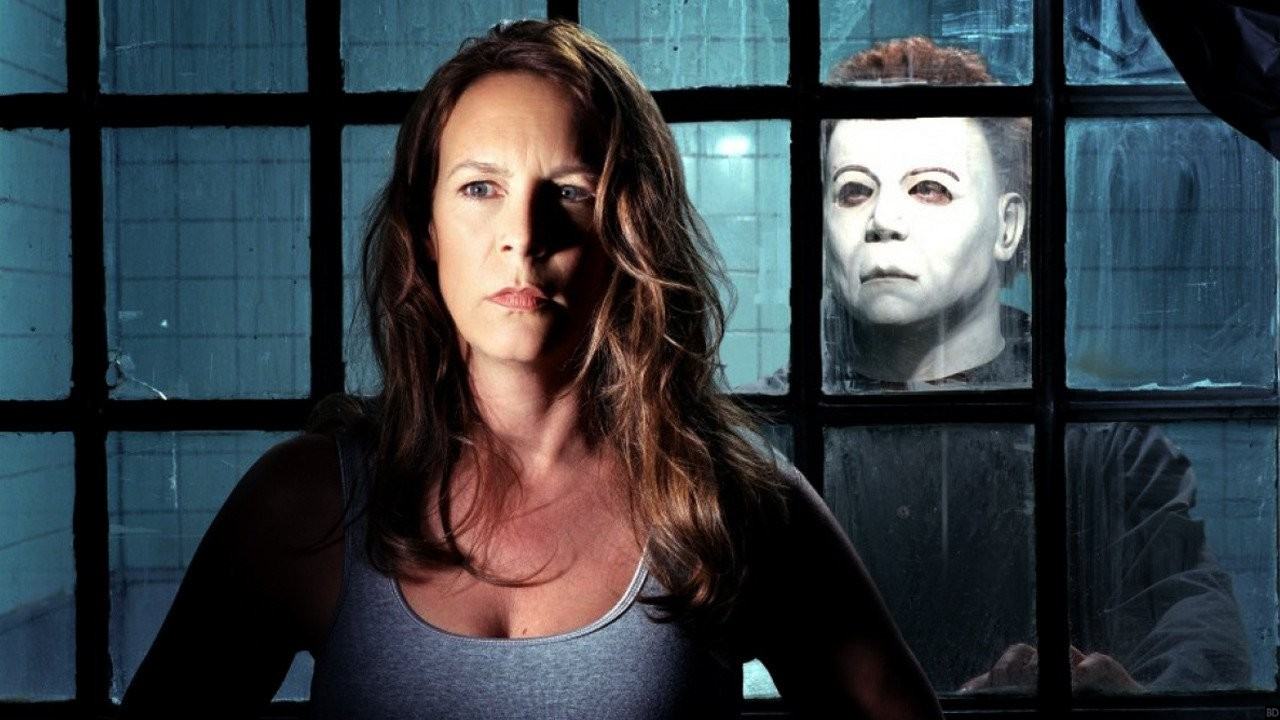 In 2002, someone thought it was good ideas to bring back Halloween and use the then-new reality TV craze to capitalize on it. In Halloween: Resurrection, a group of teens win a contest to spend a night in Michael Myers' childhood home to be broadcast live on the Internet. It's all fun and games until Myers turns up out of nowhere and begins slashing his way through the house. It was the film that was supposed to kill Laurie Strode off.
Next: A supernatural teen flick 
18. Freaky Friday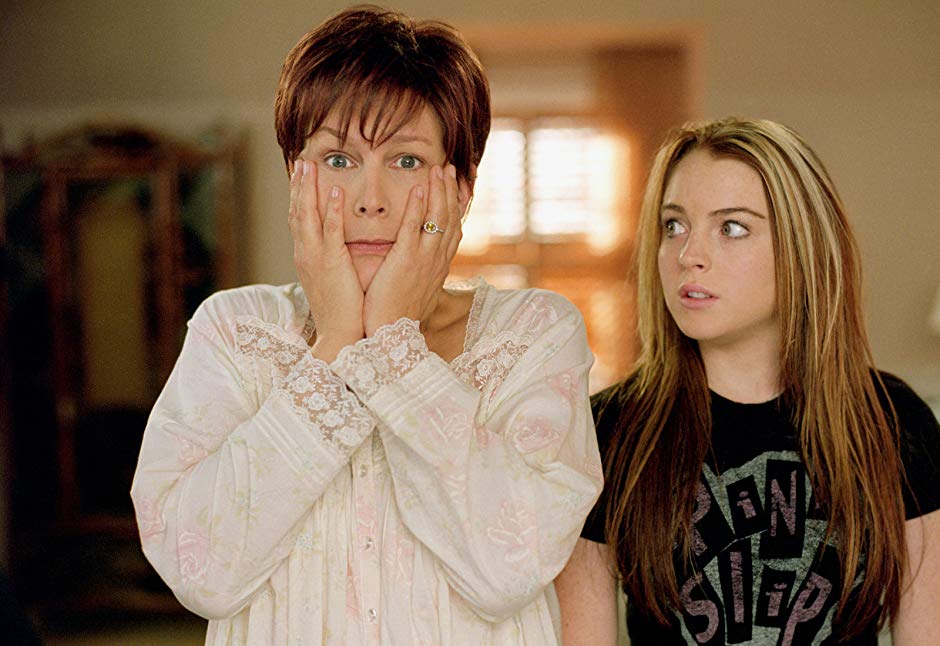 Though older generations had known Curtis for decades, she became beloved by a younger set in 2003 when she starred opposite Lindsay Lohan in the teen supernatural flick, Freaky Friday. Though the film isn't strictly horror, we do think its pretty traumatizing for a teen girl to switch bodies with her mother, so we're going to give it a pass.
In the film, Curtis plays single mother, Tess Coleman, who continually bumps heads with her teenage daughter, Anna (Lohan). After receiving a cryptic fortune at a Chinese restaurant the pair switch bodies and must learn to live as and with each other until they can figure out how to switch back.
Next: Taking her terror chops to TV 
19. Scream Queens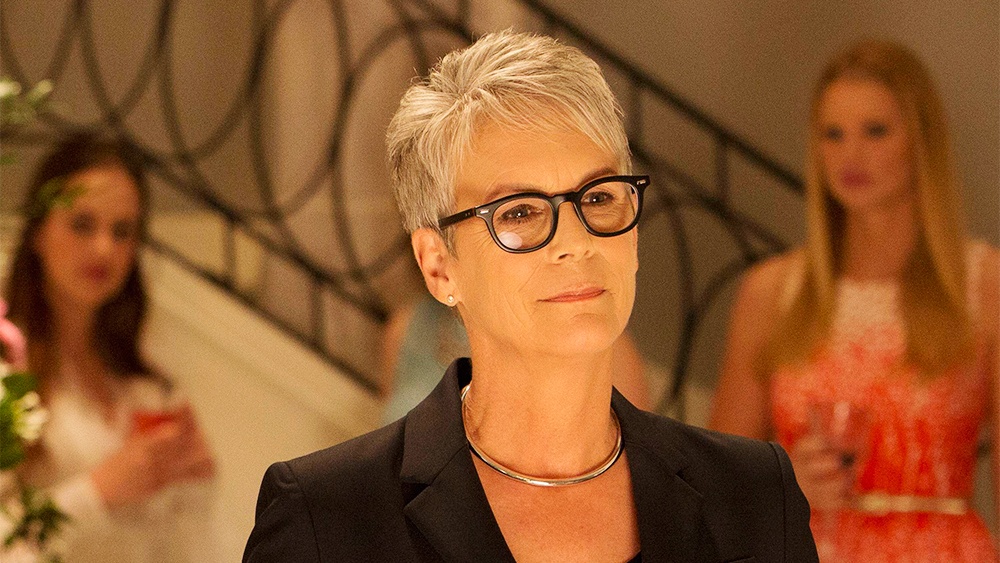 In the two season-long anthology series, Scream Queens, Curtis starred as Cathy Munsch, the diabolical dean of Wallace University who has her own very sinister agenda as a killer dressed as the school's Red Devil mascot who begins wreaking havoc on the school and the girls of Kappa Tau sorority.
In the second season, Cathy takes her tricks to the town's hospital where she is confronted with a new serial killer called the Green Meanie.
Next: Becoming Laurie one final time. 
20. Halloween (2018)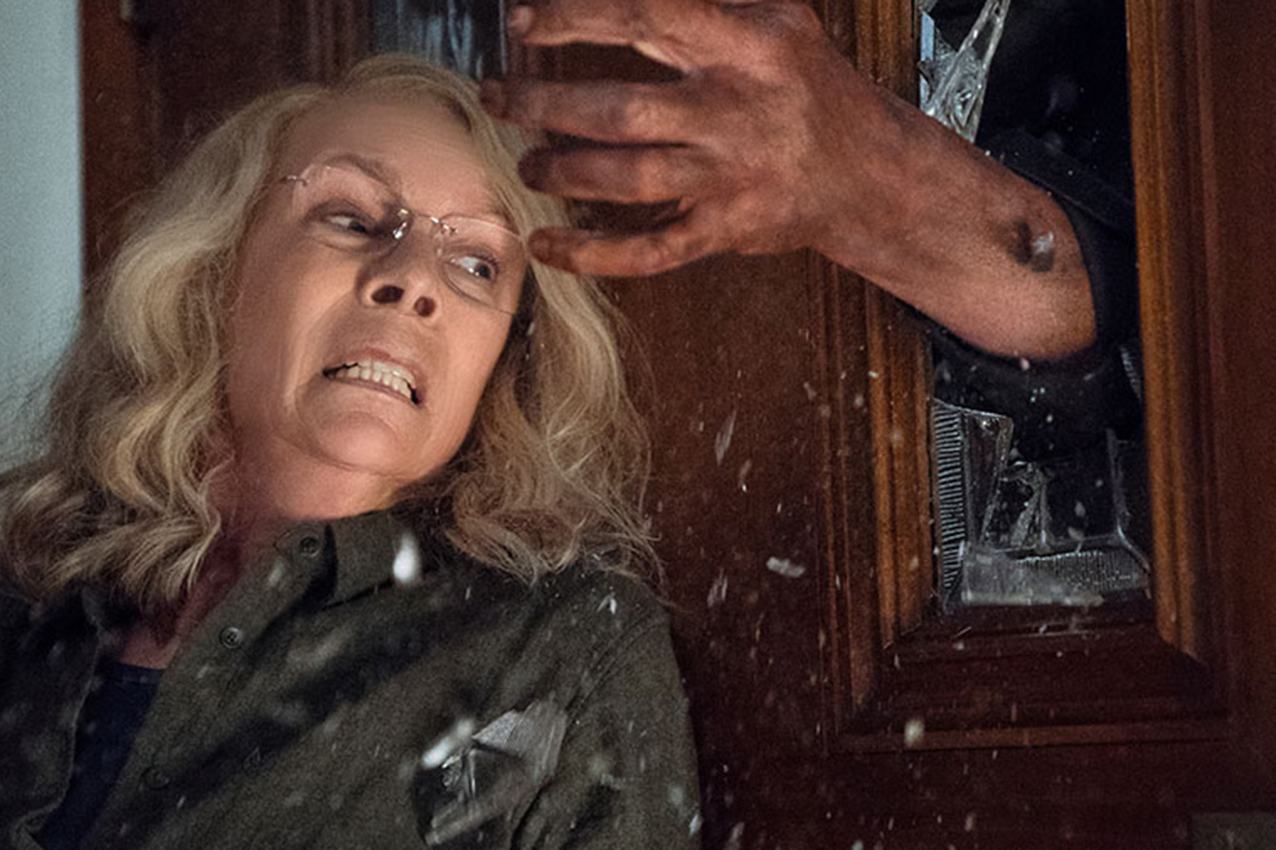 In the latest Halloween film, we meet Laurie Strode once more who after 40 years is still the lone survivor of Michael Myers' 1978 massacre. Now, Strode is the one hunting Myers. Suffering from PTSD for the majority of her life, Laurie is determined to "take back the narrative of her life."
Curtis isn't the only one who will be reprising their role, Nick Castle, who portrayed Michael Myers in the original film will become Myers again for the first time in 40 years.