Sean Connery's Cause of Death Revealed, Weeks After the James Bond Movie Star Died
Known for being the first-ever James Bond, his Oscar-winning role in The Untouchables, and a recurring SNL impersonation by Darrell Hammond, Sean Connery lived a long and successful life. That's why many movie lovers were saddened by the death of the actor, the news of which came out on Oct. 31, 2020. Several celebrities and fans took to Twitter and other social media to express their grief. Now, almost a month after Connery's passing, we finally know what caused it.
Sean Connery cause of death revealed in certificate
TMZ recently got its hands on Connery's death certificate, and revealed the actor's cause of death.
According to the document, the James Bond star "died on Oct. 31 at 1:30 AM at his home in the Bahamas."
"His occupation is listed as a retired actor," the publication added. What were the causes of Connery's death?
As TMZ reported, the certificate "shows he died from respiratory failure as a result of pneumonia, old age, and atrial fibrillation," also known as heart failure. Connery was 90 years old when he passed.
"… an irregular heart rate that can increase the risk of strokes, heart failure and other heart-related complications," TMZ noted.
Connery became known as a bonafide movie star after his first Bond flick, 1962's Dr. No. However, he starred in a total of 7 movies as the British spy, including fan favorites From Russia with Love, Goldfinger, and Diamonds are Forever.
The star of several James Bond movies leaves behind a wife and 2 children
Connery's wife, Micheline Roquebrune, noted that thankfully, her husband passed while he was asleep.
According to a statement released by the family on Oct. 31, 2020:
His wife Micheline and his two sons, Jason and Stephane have confirmed that he died peacefully in his sleep surrounded by family. There will be a private ceremony followed by a memorial yet to be planned once the [pandemic] has ended.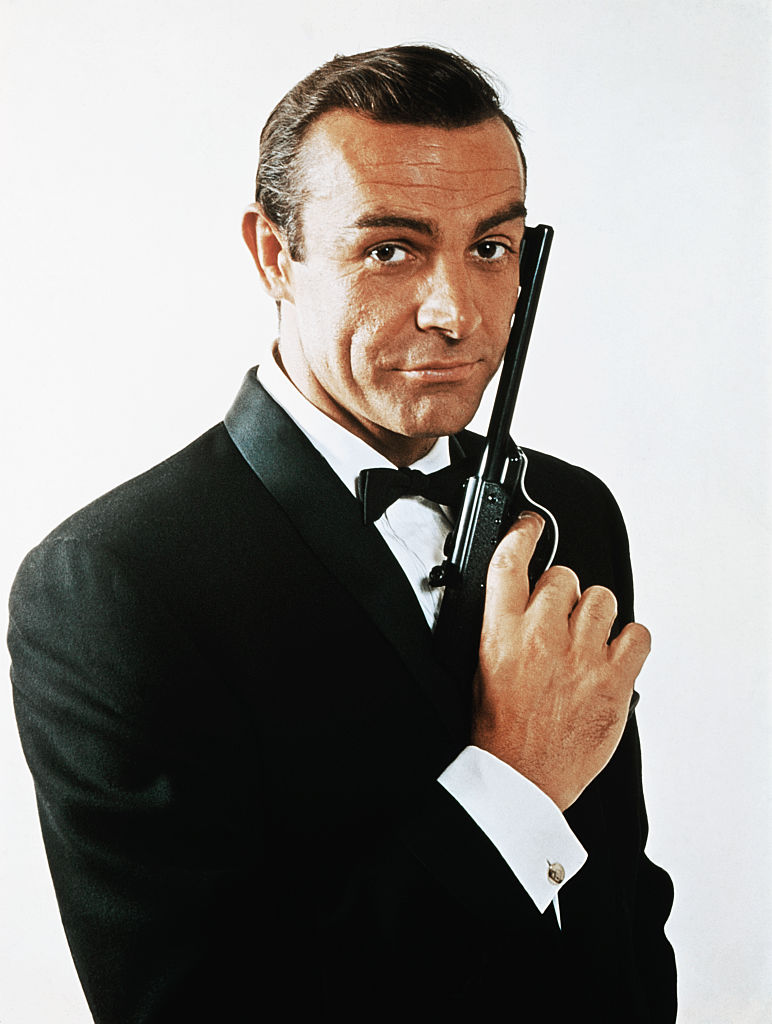 RELATED: The James Bond Actor Sean Connery Said Turned 007 Into a 'Parody'
According to Roquebrune, Connery had been struggling with his health for some time.
"He had dementia and it took its toll on him," she told Daily Mail. "He got his final wish to slip away without any fuss."
In many ways, Connery's wife found peace in the actor's death, considering the way he was struggling with dementia.
"It was no life for him," she shared. "He was not able to express himself latterly." Also, the manner in which Connery passed provided Roquebrune with some solace.
"At least he died in his sleep and it was just so peaceful," she told the publication. "I was with him all the time and he just slipped away. It was what he wanted."
According to the Daily Mail, Roquebrune and Connnery "met at a golf tournament in Morocco in 1970." She says they hit it off immediately. 5 years later, Connery and Roquebrune got married "in a private ceremony in Gibraltar in May 1975." Meaning — the pair celebrated their 45th wedding anniversary earlier this year.