Sean Hannity: Is the Fox News Star Overpaid or Underpaid?
Considering Fox News is the most watched cable network, it's not surprising that their rarely rivaled news anchor, Sean Hannity, is raking in a pretty penny. The controversial conservative has been riling up his like-minded fans and offended opposers with colorful viewpoints and language for years. Working with TV's only conservative option has made him into one of the world's top 20 wealthiest TV news anchors. With Fox News dishing out the dough after the loss of their last meal ticket Bill O'Reilly, it's no surprise that Hannity thinks he's making more than his fair share.
Sean Hannity says he's overpaid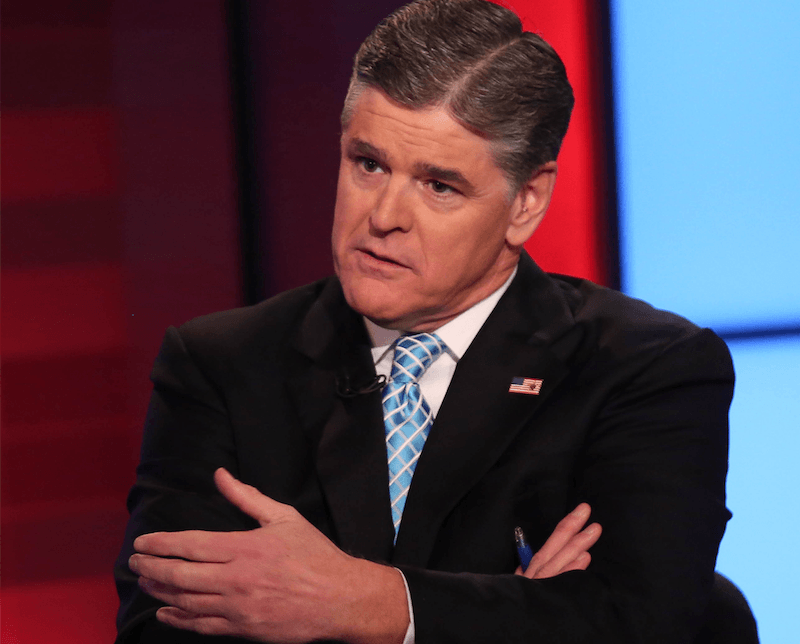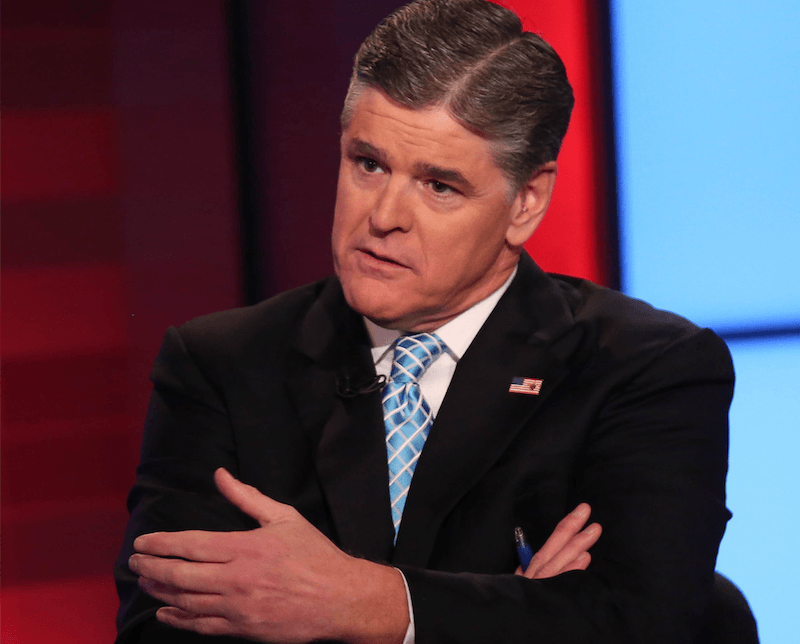 Last year, Hannity shared a list of little-known facts about him, including his martial arts belt status (brown if you're interested) and his insane pay rate. Although he didn't share the dollar amount, he admitted he's overpaid. But, how does he know? Because his blue-collar roots have made it really hard to overlook.
Ironically, back in 2016, Hannity had a mouthful for his fellow overpaid media elites. The top news anchor used his position of power to defend Donald Trump after a "losing" debate with Hillary Clinton. In Hannity's eyes, the wealthy journalists who were backing Clinton had no idea how the American people really felt. And with their "fine steakhouses" and "expensive wines" how could they possibly report accurately on the feelings of the average American?
Also, Hannity was a part of Forbes 100 highest compensated celebrities in 2015, pulling in $29 million annually. The anchor even owns his own private jet and has dined at fancy steakhouses, exhibiting the exact behavior he belittled. The icing on the cake — Hannity's dealings with the American people and their issues had been largely apathetic at the time.
How much does Hannity make? Is he overpaid?
Friends of Sean Hannity say he is no longer driven by money — Forbes estimated he makes $36 million annually — but by his belief that the country is at a tipping point https://t.co/071wAwUttP

— POLITICO (@politico) July 18, 2018
Hannity's place on the Forbes Top 100 may have dropped from 89 to 92, but he's still gotten quite a raise. He made $36 million this past year, a $7 million increase from just a few years ago. Hannity has several income streams; TV, radio, and even real estate investments. His eight-figure checks combined to create his impressive salary plus his contracts with Fox and Premiere are $15 and $20 million respectively. On top of that Hannity charges speaker fees for other events.
It's not only his salary that's increased either. The Fox News poster boy is a top-watched cable news host. He brought in an astounding 5.9 million viewers for his interview with the Commander-in-Chief alone.
Given the sheer number of his fans, some might argue that Fox's golden child might actually be underpaid.
Hannity is one of the most-watched cable news anchors on television
Forbes: Sean Hannity crushed the cable news competition in Feb, finishing 1st with 3.3 million viewers, his 5th straight month as the unrivaled King of Cable News, with a wide lead over Rachel Maddow, who finished the month in 3rd place overall https://t.co/pkgvQay44Q

— MARK SIMONE (@MarkSimoneNY) March 5, 2018
It's not just his exclusive interview that garnered the attention of millions of fans. The controversial Fox News star topped out at 3.3 million viewers during the Sean Hannity Show. It isn't just those raw numbers that are impressive either. Hannity's viewership is more than Fox News' primetime viewing which averages around 2.5 million. With numbers like that, it isn't surprising that he told Vanity Fair, "I'm the only thing holding this network together."
To put things in perspective, Rachel Maddow's viewership comes in second place. MSNBC's fan-favorite grabbed the attention on 2.9 million viewers late last year. Hannity and Maddow constantly go back and forth for the number one spot.
Fun Fact: Hannity is also the second most listened to radio host with an impressive fan-base of 14 million weekly listeners.
Sean Hannity has an impressive net worth
Sean Hannity, enemy of "overpaid" media elites, owns hundreds of homes: https://t.co/w9BegvAHdA pic.twitter.com/9tlfRwBR5C

— Slate (@Slate) April 24, 2018
In 2017, Hannity's net worth was only $80 million. Guess how much he's worth now? $200 million. Furthermore, his net worth has more than doubled in a year's time thanks to Fox's generous raise. The real estate mogul has also invested $90 million in 870 houses over the last ten years. As a result, these investments have helped Fox News' poster boy obtain the number two spot amongst his fellow news anchors.