Season 2 of 'You' Has Fans Somehow Rooting for Joe Again
Season 2 of You premiered on Netflix on Dec. 26. As fans binge watch the show, it's become apparent the new season of You has seemingly done the impossible. It has fans rooting for Penn Badgley's character Joe even though they know he is a serial stalker and murderer. Warning, this article contains spoilers for season 2 of You.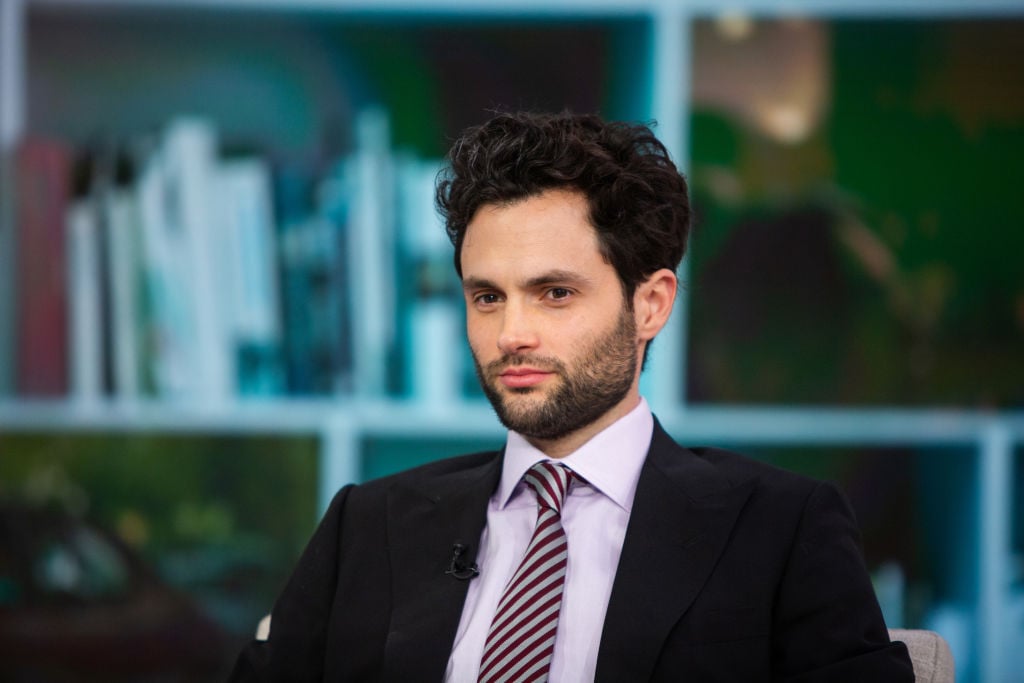 Some fans wholeheartedly love Joe in season 2 of 'You'
If one goes on Twitter, there are countless tweets from fans who are rather confused about their feelings for the fictional Joe Goldberg. On the one hand, he's killed multiple people and is a serial stalker. Yet the show somehow makes fans feel sympathy for Joe.
"Joe Goldberg might be a sociopath but at least he's not a pedophile," a fan tweeted.
"Joe Goldberg is the perfect boyfriend. Minus the stalking and the murder. #YouSeasonTwo," wrote a Twitter user.
"hear me out. Joe Goldberg but without his homicidal tendencies," one fan tweeted.
"I am starting to worry about my psychological well-being… I am STILL in love with Joe Goldberg after finishing Season 2 of You. #YouOnNetflix," a fan wrote on Twitter.
Penn Badgley does not find playing Joe to be fun
Sometimes in film and TV, actors enjoy discovering the inner psych of the villains they play. However, Badgley does not find playing Joe in You to be enjoyable.
"Playing Joe is not this terribly enjoyable experience," he told Variety.
Sera Gamble, the showrunner of You, seconded how uncomfortable Badgley is with playing the serial stalker.
"… part of the reason Penn does such a beautiful job playing Joe is because as a person, he is so horrified by him. He's deeply uncomfortable with roughly 96% of everything in every script," she said.
Penn Badgley found fans' love of Joe worrisome
Earlier in 2019, Badgley called out fans of the show on Twitter who openly rooted for Joe. While some found his responses to be funny, there was truth in what he said.
One fan tweeted at Badgley and wrote, "Said this already but @PennBadgley is breaking my heart once again as Joe. What is it about him?"
He replied, "A: He is a murderer."
Another Twitter user wrote, "the amount of people romanticizing @PennBadgley's character in YOU scares me."
Badgley admitted that fans' love of Joe scared him too.
"Ditto. It will be all the motivation I need for season 2," he replied.
Why people still love Joe in season 2 of 'You'
Even after season 2 of You, it seems that Joe still has a number of fans who romanticize his intentions. Throughout the season, Joe tells viewers through his internal monologue that he wants to be a good person and that he's changed. Fans get a glimpse of his childhood, and Joe often tries to resist his murderous tendencies.
Like the first season, the show is told from Joe's warped perspective. He thinks he is in the right and views himself as a sympathetic hero, while everyone else is in the wrong. It's an effective strategy, and at times seems almost too effective.
Gamble has another theory as to why so many people readily overlook the fact Joe is a literal murderer.
"We live in a patriarchy," she said. "I think it's part of the essential experiment of the show. We're all holding hands — the writers, the performers, the directors and the audience — we're collectively looking at this question, 'How much would we forgive in a man like Joe, and how quick we blame a woman like Beck? Or Candace?'"