Jamie Foxx and Katie Holmes and Other Secret Celebrity Couples
It's not easy keeping a secret in Hollywood. From marriages to divorces and everything in between, fans love to keep tabs on the romantic relationships of the rich and famous. There's always plenty of gossip about the next hot celebrity couple or breakup. But from time to time, relationships that would seem pretty high profile fly completely under the radar — and that's usually because the stars themselves want to keep their romance quiet.
Here are 15 past and present relationships that celebrities managed to keep secret.
1. Jamie Foxx and Katie Holmes
They're one of the most talked-about couples in Hollywood. And, it turns out, Jamie Foxx and Katie Holmes have actually been seeing each other for years. The incredibly low-key couple are both mega-famous in their own right. Foxx has found success in music and film, even winning an Oscar for his portrayal of Ray Charles. Holmes successfully made the transition from teen TV star to full-fledged movie star in the mid-2000s — and that was before she married Tom Cruise.
According to sources close to the couple, Foxx and Holmes have been together since at least 2013. And though there were frequent rumors about their relationship, they didn't go public until late summer 2017. Some speculated that there was a stipulation in Holmes' divorce settlement that prohibited her from dating for five years.
That rumor is unsubstantiated, and we may never know why the couple stayed quiet so long. But it's clear that they may finally be tired of keeping their love a secret.
2. Beyoncé and JAY-Z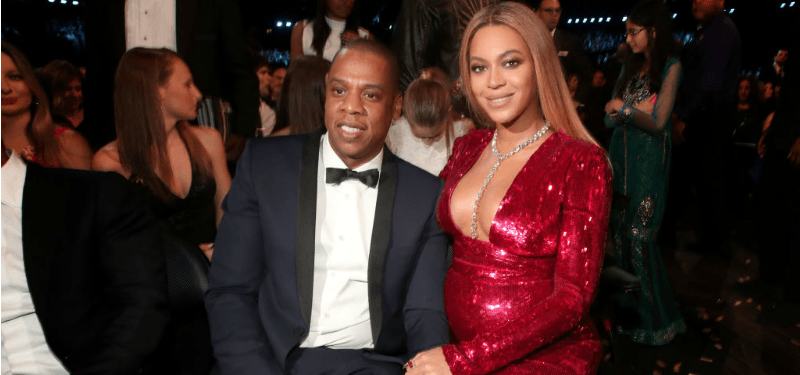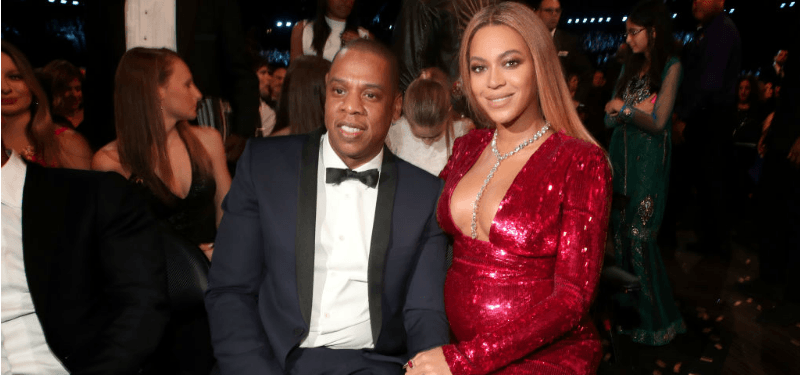 They are, quite simply, one of the most epic power couples of all time. Beyoncé and JAY-Z aren't just moguls and legends in Hollywood. The pair has proven that they can weather many a chaotic storm in their relationship. And that may be because that relationship formed, for the most part, out of the public eye.
Bey and Jay were both very famous when they met and fell (crazy) in love. But they were notoriously tight-lipped about their feelings for each other. The couple most likely met in 1997, and — by most accounts — started dating in 2001.
The couple made music together and even appeared on the same cover of Vanity Fair. But fans were none the wiser about their burgeoning relationship until much later. They even managed to keep their 2008 wedding a secret.
In an interview with Essence, Beyoncé explained why the pair chose to keep their relationship private, saying, "What Jay and I have is real. It's not about interviews or getting the right photo op. It's real."
3. Taylor Swift and Joe Alwyn
Country-turned-pop star Taylor Swift has spent most of her formative years in the public eye. And as a result, she's had each and every relationship – romantic, or otherwise – scrutinized. After high-profile flings with everyone from Harry Styles and Tom Hiddleston, to a long-term relationship with Calvin Harris, it feels like we've witnessed all the ups and downs of her romantic life.
So it's no wonder the singer would want to keep a relationship out of the public eye. And, amazingly, she's managed to do just that with actor Joe Alwyn. News broke that the pair was dating in May 2017. But they'd allegedly been together for months without any press or paparazzi attention.
4. Ryan Gosling and Eva Mendes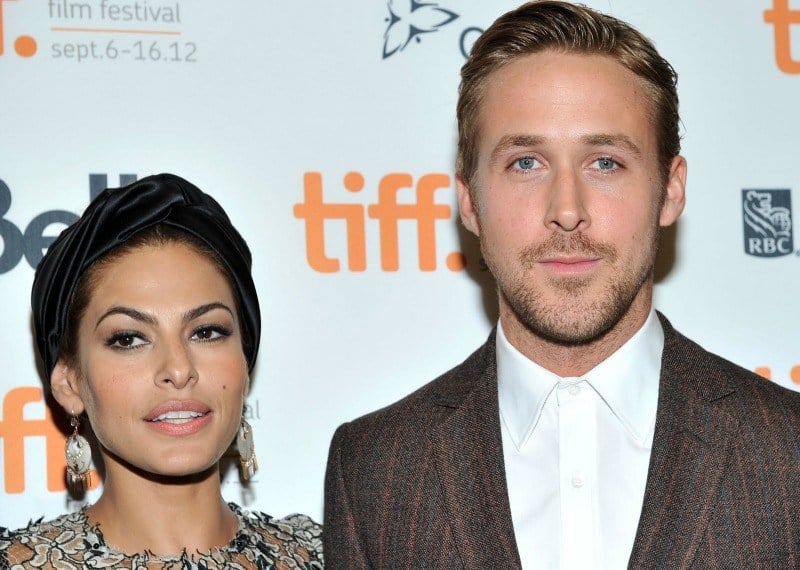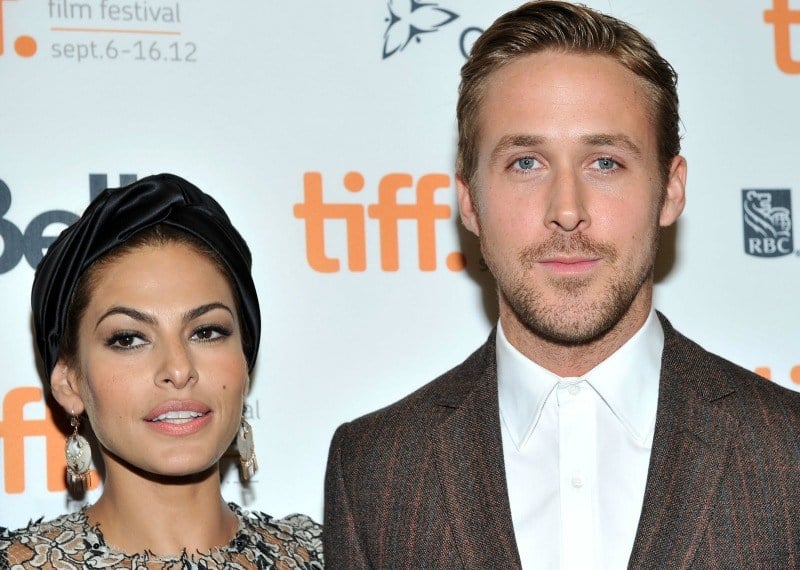 We have to give Eva Mendes credit. If we had the chance to date, let alone marry, Ryan Gosling, it would be hard for us not to shout our good fortune from the rooftops. But the actress and her La La Land spouse managed to keep their relationship entirely hidden for years.
The pair met filming The Place Beyond the Pines in 2011, and by most accounts, started dating soon after. While rumors swirled about their potential love affair, Gosling and Mendes refused to confirm anything. Their reps even refused to confirm that the couple wed in 2016.
Gosling thanked Mendes in his 2017 Golden Globes speech while accepting an award for his role in La La Land, and the actress appeared in his directorial debut, Lost River, in 2015. But for the most part, they still keep their relationship away from prying eyes.
5. Cole Sprouse and Lili Reinhart
Riverdale was one of the breakout TV hits of 2017. And that was thanks, in large part, to the popularity of the series' most unexpected couple: Jughead Jones and Betty Cooper. Fans fell big time for the pair they've affectionately deemed "Bughead." And it seems that the characters' chemistry originates, at least somewhat, from the actors' off-screen feelings.
Sprouse and Reinhart have allegedly been dating for months, but they've yet to officially confirm that they are an item. It's likely they never will, too. Sprouse told Elle Magazine, "I am one of those guys that's never ever going to talk about my private life with the public sphere."
6. Kelly Clarkson and Justin Guarini
Many of us fell in love with Kelly Clarkson when she became the first American Idol in 2002. Apparently, she could count her runner-up, Justin Guarini, among those who became smitten. The singers didn't fall for each other during their Idol run. But they did hook up afterwards, while filming their much-maligned musical, From Justin to Kelly. But they kept it a secret from fans for years.
Guarini confirmed their brief fling in a 2012 interview with Yahoo Music when he coyly admitted, "I'd say, we had a good time. Yeah." Then, in 2015, Clarkson backed up Guarini's claims during an interview on Watch What Happens Live — though she did dispute his timeline. "We did date," she confirmed. "I feel like we weren't dating through the movie. We did date a little bit."
7. Kaley Cuoco and Johnny Galecki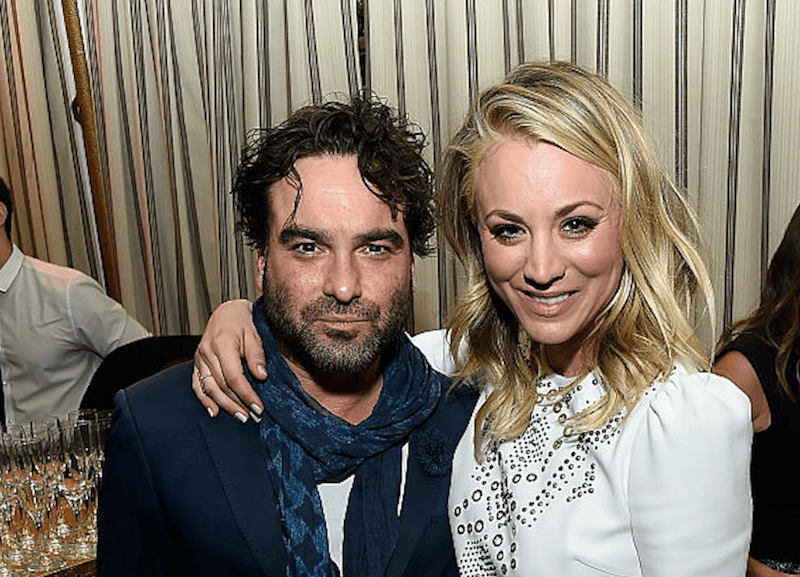 It's not uncommon for actors to fall in love while filming together. In fact, on-set romances have become the stuff of Hollywood legend. The Big Bang Theory stars, Kaley Cuoco and Johnny Galecki, joined the ranks of behind-the-scenes couples in 2007 and dated until the end of 2009. But they didn't reveal their relationship to fans until after they broke up.
Cuoco and Galecki remain on good terms — and they had good reason to keep their romance a secret. The actress told CBS Watch that the pair felt "protective" of the series, and they didn't want their personal lives to intervene with how the public viewed their characters.
But she admitted the secrecy took a toll on their relationship. "Everyone was always asking, and we deny-deny-denied," she revealed. "And I'm like, 'Why am I denying this person that I love?'"
8. Robert Pattinson and Kristen Stewart
To millions of fans around the world, Robert Pattinson and Kristen Stewart are Edward and Bella, the star-crossed lovers from the blockbuster Twilight franchise. So, it was a natural instinct to want to see the pair together romantically in real life too. And for approximately four years, Pattinson and Stewart were an item — even though they tried their hardest to deny that fact.
Stewart and Pattinson avoided paparazzi and high-profile speculation about their relationship as best they could for as along as they could. But their romance still became tabloid fodder — especially when Stewart allegedly cheated on Pattinson in 2013.
The actress has opened up a bit about the experience of dating Pattinson. In a 2016 interview with the Sunday Times, she said, "I hated it that details of my life were being turned into a commodity and peddled around the world."
9. Lea Michele and Matthew Morrison
When Lea Michele began filming Glee in 2008, she likely had no idea how much it would change her life. She met former boyfriend Cory Monteith during her time on the series, and their relationship became one of the most notorious, and tragic, aspects of the Glee phenomenon.
So, few fans may have realized that Michele also dated another costar — Matthew Morrison, who played her teacher on the series. Michele and Morrison, in fact, actually dated before Glee started production. But they still kept a tight lid on their connection until Michele revealed the details in her 2014 memoir, Brunette Ambition.
10. Jessica Biel and Justin Timberlake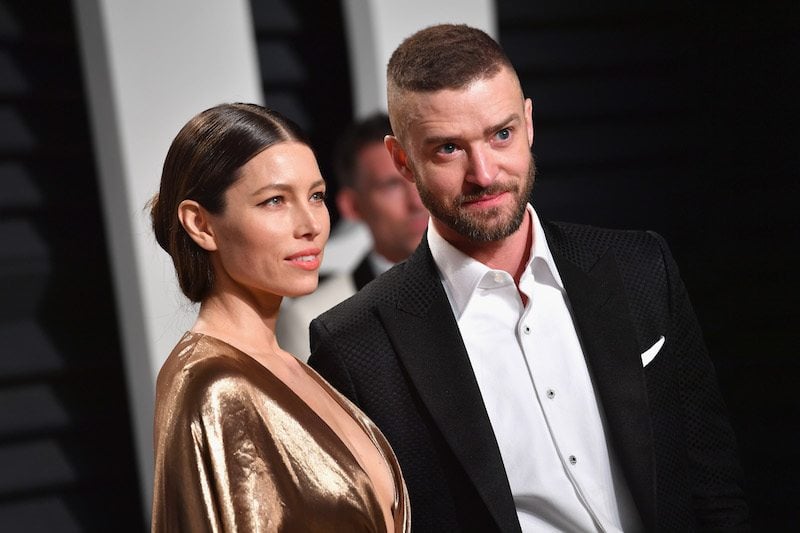 After 10 years together, Justin Timberlake and Jessica Biel seem like one of the more stable pairings in Hollywood. These days, they're happy to share the details of their marriage with their fans on social media. But back when their relationship was still blossoming, they did their best to keep it out of the tabloids.
While the pair never denied rumors about their private lives, they also made a point to not leave everything out in the open. In 2010, Biel told Vogue that she has consciously not discussed her relationship in the press and added, "I'm not going to. It's mine. And I really like that about it."
11. Leighton Meester and Adam Brody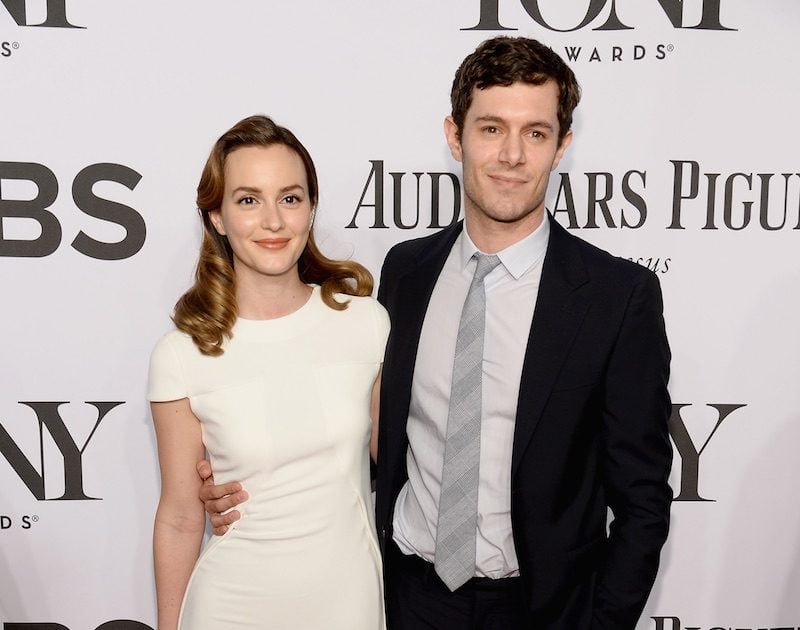 They may not have starred in the same shows, but Leighton Meester and Adam Brody were indisputably teen TV royalty in the early 2000s. Maybe that fact helped them draw a connection with each other when they met while filming a movie in 2011. We'll probably never know, because the pair is impenetrably private when it comes to their years-long relationship.
Brody and Meester have gone to remarkable lengths to keep their love on lockdown. They even managed to have a secret wedding in 2014.
12. Jennifer Grey and Matthew Broderick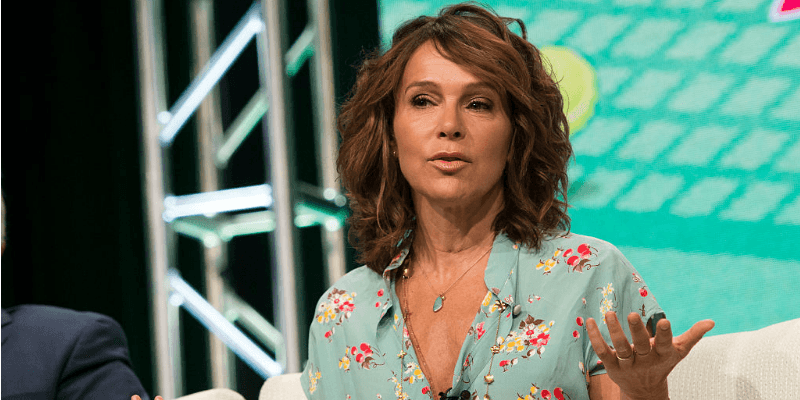 They played brother and sister in one of the best coming-of-age comedies of all time. But Matthew Broderick and Jennifer Grey fell for each other in a decidedly not-sibling-like way while filming Ferris Bueller's Day Off. The couple did their best to keep their relationship private. Tragically, their romance became a matter of public record in 1987 after they were involved in a fatal car crash while vacationing together in Ireland.
Both passengers in the other vehicle were killed. Broderick was found to be at fault for the accident, and Grey suffered minor injuries physical injuries. She later said she also struggled for years to recover emotionally from the incident.
13. Harry Shum Jr. and Shelby Rabara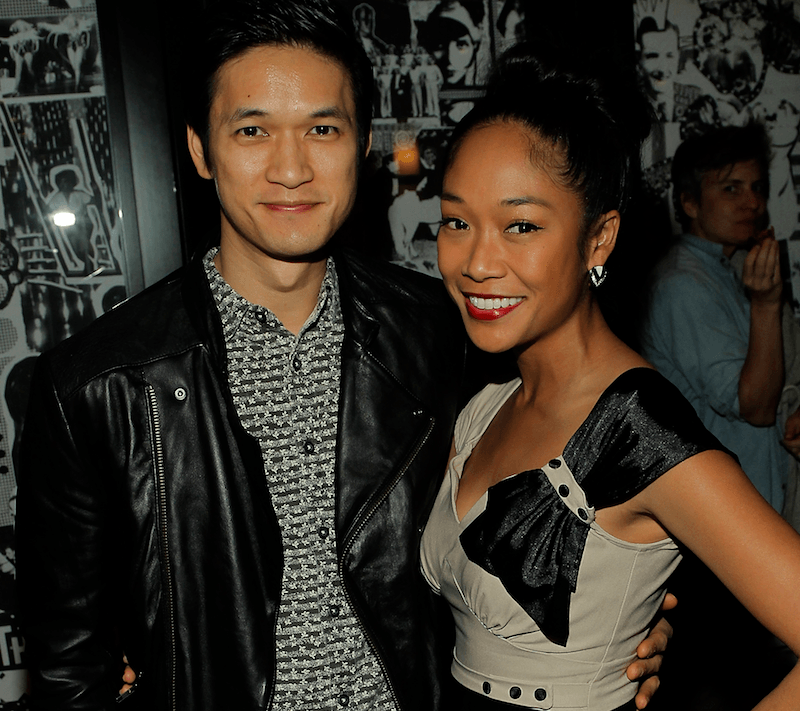 In 2007, Glee was still a gleam in Ryan Murphy's eye, and the series' eventual scene-stealer, Harry Shum Jr., had yet to experience his Hollywood breakthrough. But he did meet the love of his life, fellow actress-dancer Shelby Rabara. The pair began dating, but never went public — mostly because, at the time, they weren't exactly celebrities.
Once Shum did start to become one of the most recognizable faces on TV, he and Rabara still laid low. That is, until they announced their engagement in 2014. The couple married in 2015 in a not-so-surprisingly private, albeit Glee-filled, ceremony in Costa Rica.
14. Tab Hunter and Anthony Perkins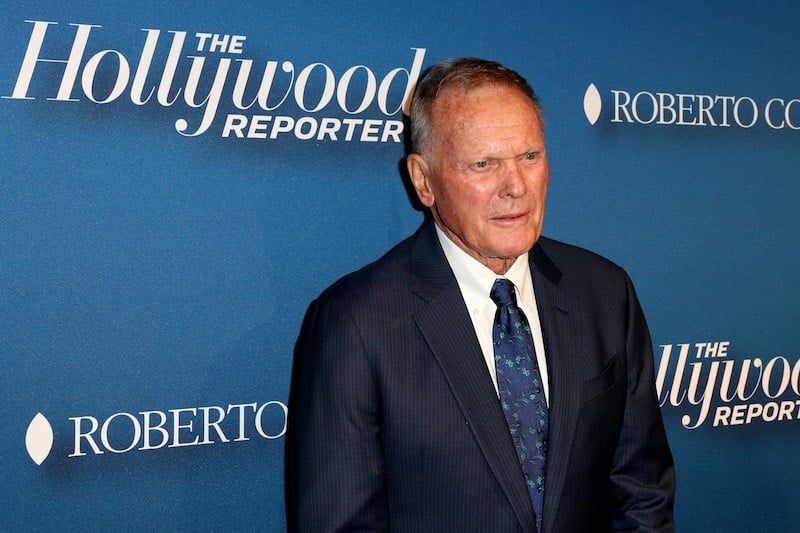 Hollywood has made great strides in becoming a more inclusive place for LGBTQ+ people. But in the 1950s, when Tab Hunter and Anthony Perkins were carving out their places in Tinseltown, that wasn't the case at all.
In 2005, Hunter released a memoir. In 2015, he appeared in Tab Hunter Confidential. Both the book and the documentary gave Hunter a chance to speak honestly about the experience of staying in the closet during his years as a teen heartthrob. And in the documentary, he confirmed that he dated many men behind the scenes, including Perkins.
Even though he and Perkins had a "very, very good relationship," Hunter said they never could have gone public. If they had, it would have ended both their careers.
15. Scarlett Johansson and Sean Penn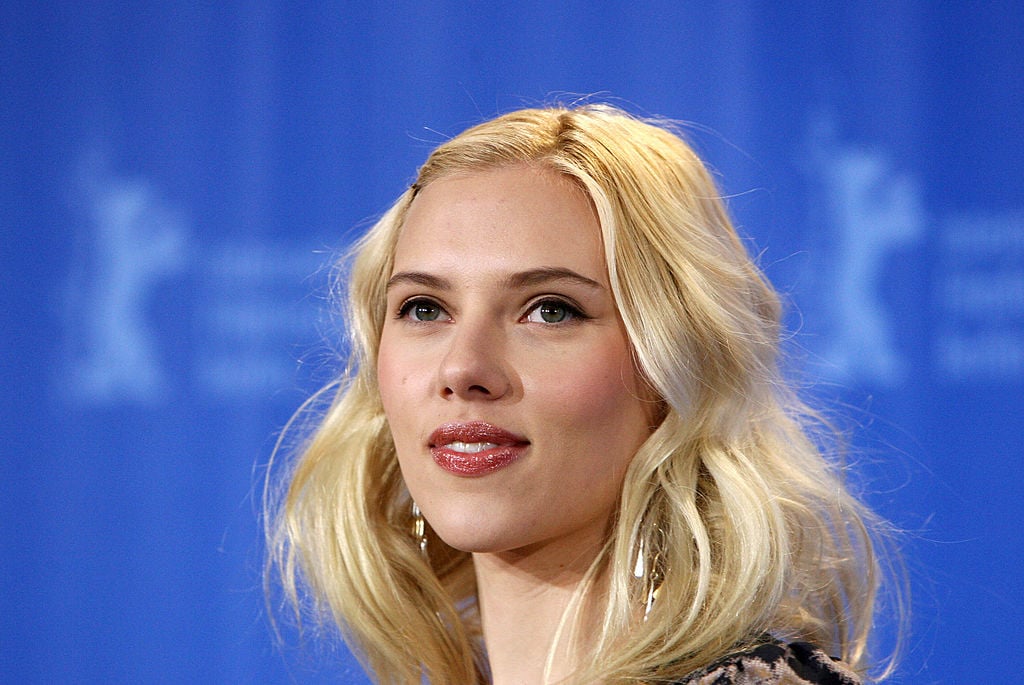 After her high-profile divorce from Ryan Reynolds, Scarlett Johansson was ready to step away from the public eye's scrutiny. Given how famous she is, it's hard to believe that she managed to keep an entire relationship with another A-list actor a secret. But she did just that when she dated Sean Penn in 2011.
According to the Avengers franchise star, the two "spent time together" for about six months. But it wasn't until a 2012 Vogue interview that she went public with the fact that the duo had been an item. When referencing Penn, the actress said, "I never put a title on it, really, but we were seeing each other." And even though it didn't last, the pair remained friends.
Follow Katherine Webb on Twitter @prufrox.
Read More: 15 Real Celebrity Couples Who Also Played Couples On-Screen
Check out The Cheat Sheet on Facebook!