See Justin Timberlake, Pal Jimmy Fallon Make 2018 Super Bowl Halftime Announcement
The NFL announced Sunday Justin Timberlake will perform at the Super Bowl LII halftime show in February. The "Can't Stop the Feeling" singer posted a video to Twitter making the announcement while clowning around with his pal Jimmy Fallon.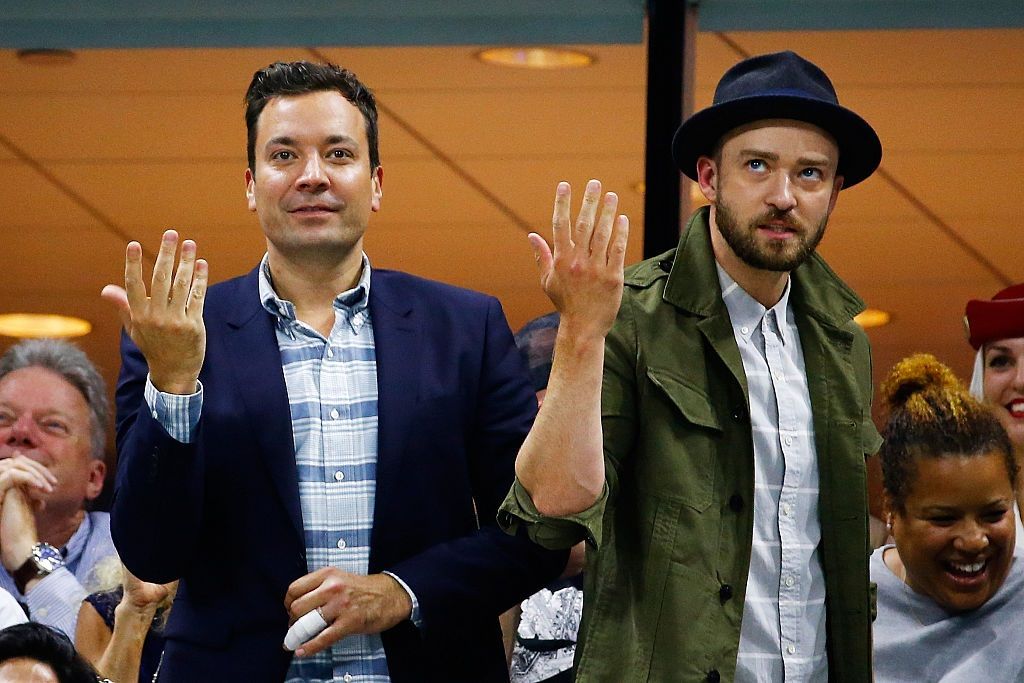 In the brief clip, Timberlake and Fallon ask each other if they have the time, when then turns into Timberlake yelling, "I do halftime!" and Fallon shouting back, "You do halftime!" Fallon finally asks excitedly, "You're doing the halftime show at the Super Bowl?" to which Timberlake looks at the camera and raises an eyebrow. At the close of the video, the two start dancing with Timberlake chanting, "I'm doing halftime!"
I DO have the time. Half the time…#PepsiHalftime #SBLII @Pepsi @NFL @JimmyFallon @FallonTonight pic.twitter.com/4Z4Dz29l3X

— Justin Timberlake (@jtimberlake) October 23, 2017
The "SexyBack" singer also sat down to discuss the gig on Sunday Night Football, telling host Mike Tirico that he is excited and plans to make a unifying performance. "What I really want to do is take the opportunity to put together a performance that feels like it unifies," he said. "I feel like that would be the ultimate accomplishment, and then the icing on the cake is at some point within that 12 minutes, that everybody is shaking their booty."
Timberlake previously participated in the show in 2004, when he notoriously caused a wardrobe malfunction for co-performer Janet Jackson. Tirico brought that up in Sunday's interview, to which Timberlake responded, "That won't happen this time … No, Mike, that's not going to happen."
Millions of people were tuned in to that Super Bowl XXXVIII halftime show. After the incident, the NFL announced MTV would never be involved in the production of another halftime show. The issue raised questions over censorship of broadcasts, and also resulted in Janet Jackson being the most searched term in Internet history.
The NFL also released a video officially announcing that Timberlake will star in the upcoming Super Bowl halftime show:
https://www.youtube.com/watch?time_continue=58&v=i_CccIGUB6k