See Mayim Bialik's Response to Backlash After Harvey Weinstein Op-Ed Published
Mayim Bialik responded to backlash she received after writing a New York Times op-ed piece titled, "Being a Feminist in Harvey Weinstein's World." Critics took issue with the writing, saying it was an example of victim-blaming.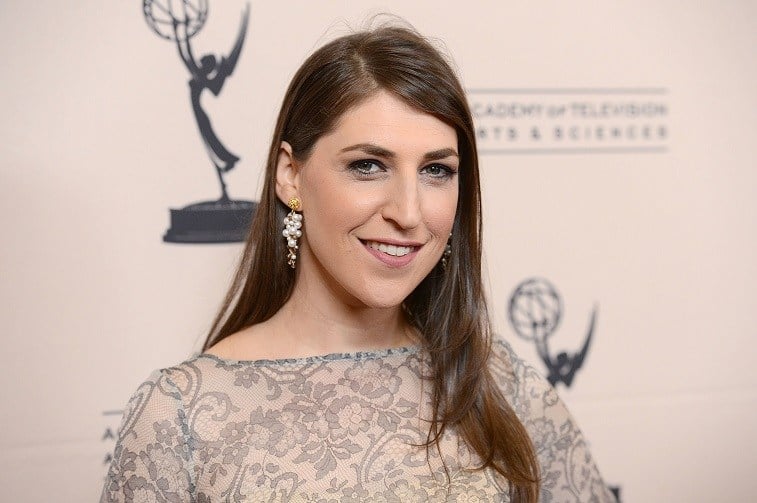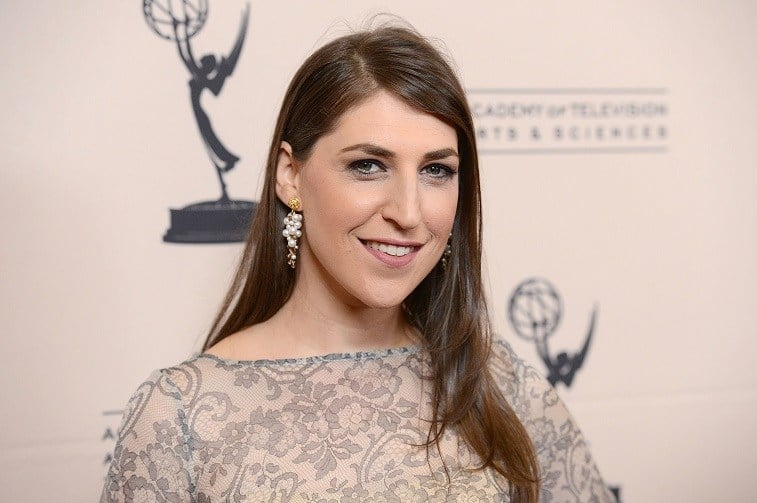 In the original piece, Bialik addressed the Harvey Weinstein scandal in which at least 32 women have accused the disgraced movie mogul of sexual abuse. She commented that the Hollywood industry has a history of objectifying women. She went on to state the industry looks down upon women like her who do not fit its standards for what is considered attractive.
Bialik is best known these days for her role as geeky Amy Farrah Fowler on Big Bang Theory. She also starred as a teen in the TV show Blossom. She holds a PhD in neuroscience.
Bialik got into hot water with critics when she went on to say that sexual harassment usually only occurs with pretty girls. Some felt she was implying it was women's fault for being sexually assaulted based on the way they looked. Bialik's words which sparked this backlash were:
"I have also experienced the upside of not being a 'perfect ten.' As a proud feminist with little desire to diet, get plastic surgery or hire a personal trainer, I have almost no personal experience with men asking me to meetings in their hotel rooms. … I have decided that my sexual self is best reserved for private situations with those I am most intimate with. I dress modestly. I don't act flirtatiously with men as a policy."
A backlash on social media ensued. Actress Patricia Arquette voiced her response on Twitter:
.@missmayim I have to say I was dressed non provocatively at 12 walking home from school when men masturbated at me. It's not the clothes.

— Patricia Arquette (@PattyArquette) October 14, 2017
Others chimed in:
https://twitter.com/eveewing/status/919249797202227201
Mayim Bialik missed the perfect opportunity to call out men in Hollywood. Instead she blames women. https://t.co/kBJPGXhwI1

— ines helene, ShroomGirl (@inihelene) October 14, 2017
In the media, some public figures also spoke out against Bialik's commentary, including Meghan McCain on The View. "I like to go to Vegas every few months and gamble and I like to dress the way I like to dress in Vegas. So, if I want to have some bourbon and tie one off and flirt, that is an invitation for sexual assault?" McCain said during the show.
In response to the backlash, Bialik tweeted some had taken her words "out of the context of the Hollywood machine and twisted them to imply that God forbid I would blame a woman for her assault based on her clothing or behavior."
Being told my @NYTimes piece resonated w/ so many. Also see some have taken my words out of the context of the Hollywood machine. See below: pic.twitter.com/0NmxtAF1vP

— Mayim Bialik (@missmayim) October 15, 2017
Bialik also did a follow-up interview via a 25-minute Facebook Live video call with The New York Times, during which she apologized for the way her commentary was received.
"I have stayed off social media, but it has become clear to me that there are people who think that I either implied or overtly stated that you can be protected from assault because of the clothing that you wear or the behavior that you exhibit," she during the video call. "That is absolutely not what my intention was, and I think that it is safe for me to start this conversation by saying there is no way to avoid being the victim of assault by what you wear or the way you behave."
She added that her intention was not to blame victims. "I'm a human being, and there's a lot that I've chosen not to share, but absolutely I am deeply, deeply hurt if any women who has been assaulted — or man — thinks that in any way I was victim-blaming. In 900 words, I did the best I could to describe an entire, very complicated dynamic that is really best left for a thesis or an hour-long talk."