10 Must-See Renée Zellweger Movies
It feels like just yesterday that Renée Zellweger was seemingly featured in every big Hollywood film, piling up Oscar nominations along the way. But in the late 2000s Zellweger's star power started to wane, which eventually lead to a five-year hiatus from acting in 2010. Now Zellweger is priming herself for a big comeback with roles in three films already set over the next year including The Whole Truth, Bridget Jones's Baby, and Same Kind of Different as Me. So with the Zellweger rebound in full swing, let's take a look back at 10 films in her career that you don't want to miss.
1. Bridget Jones's Diary (2001)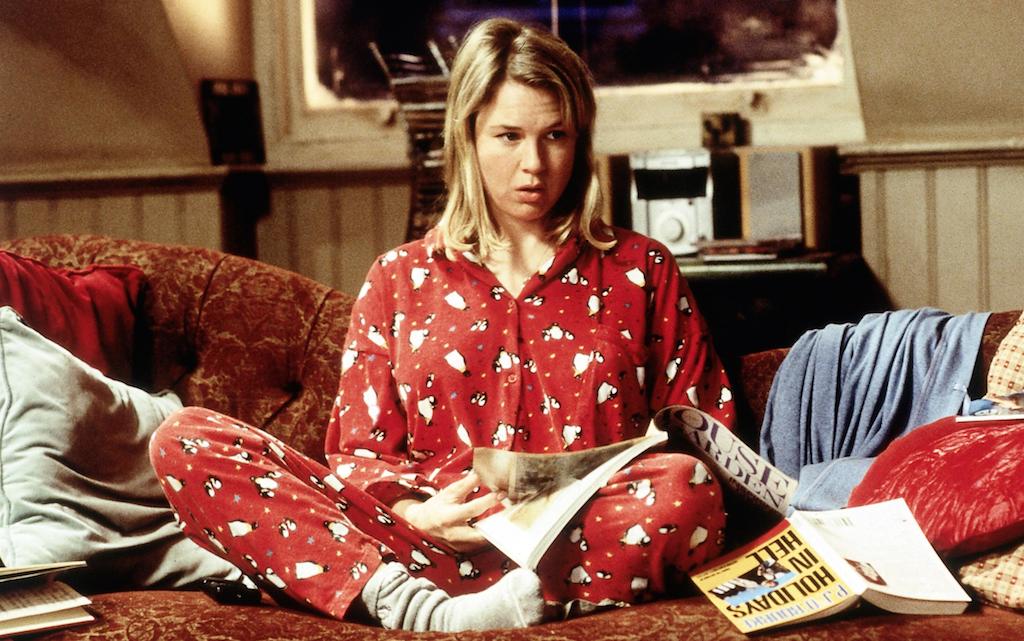 Bridget Jones's Diary is the film that signaled Zellweger's ascension to the top of Hollywood's A-list. The British romantic film is based on Helen Fielding's novel of the same name, which is itself a reimagining of Jane Austen's Pride and Prejudice. The movie revolves around 30-something Bridget Jones (Zellweger) who is determined to change her life while chronicling it in her diary.
The film is also notable for the casting controversy it created. With the character of Bridget Jones viewed by many British fans as a prototypical British heroine, there were many who weren't happy to see the role go to an American after homegrown actors like Emily Watson, Rachel Weisz, and Helena Bonham Carter were passed over. But Zellweger eventually wooed doubters with her performance and accent, later winning over critics on her way to her first Academy Award nomination.
2. Texas Chainsaw Massacre: The Next Generation (1994)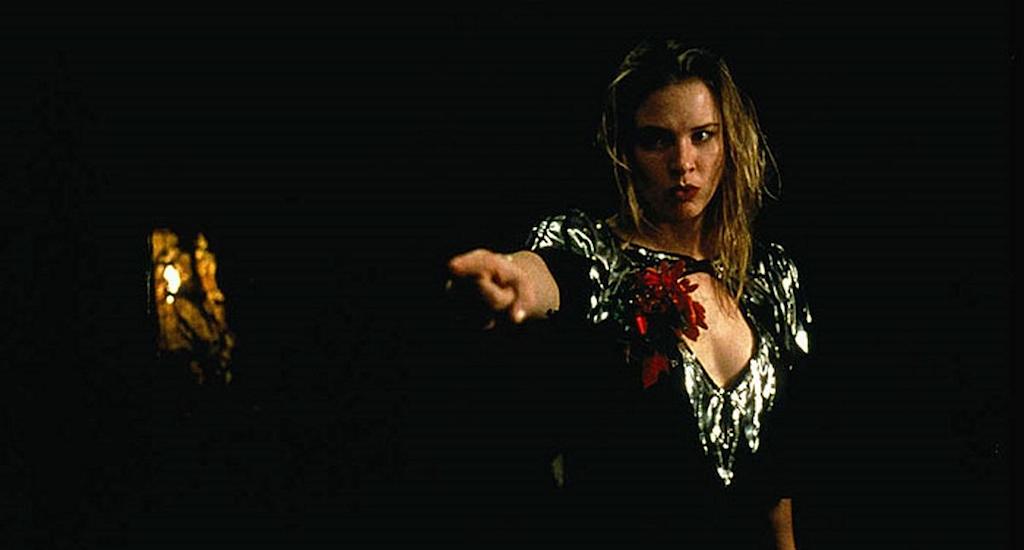 Texas Chainsaw Massacre: The Next Generation is the fourth film in the storied horror franchise and is by all accounts pretty terrible. But it's absolutely worth a viewing because it features early performances by not one, but two future Academy Award winners: Zellweger and Matthew McConaughey. Zellweger stars as Jenny, the protagonist of the film, in her first starring role in a feature film.
3. Love and a .45 (1994)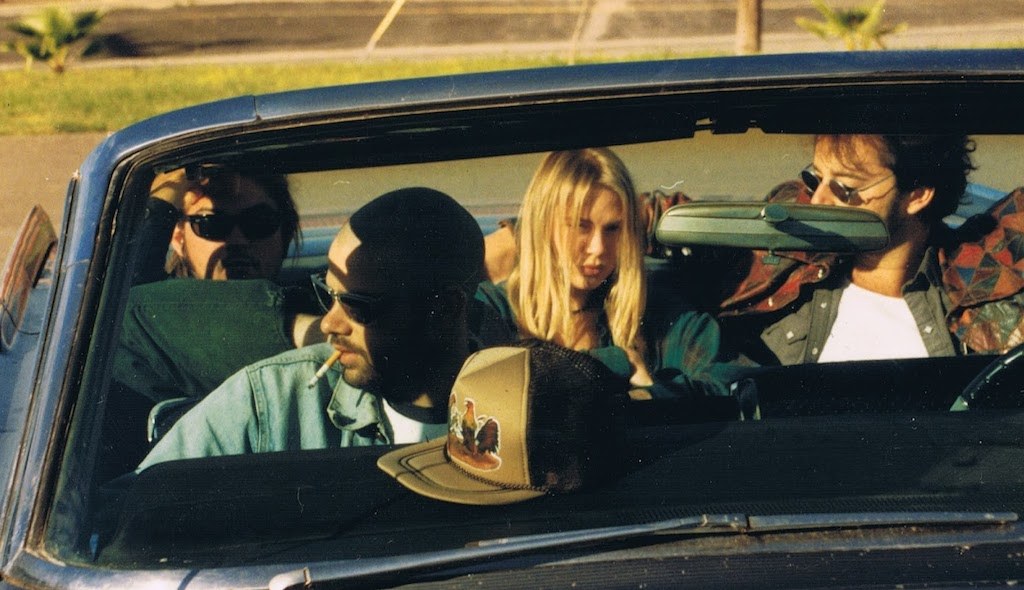 Love and a .45 is a small action film released the same year as Texas Chainsaw Massacre: The Next Generation, but is definitely a much better film in comparison. The film revolves around Watty Watts (Gil Bellows) and Starlene (Zellweger), who after committing a string of robberies take off toward the Mexican border to allude police while a former member of the gang seeks revenge. With the feel of a grindhouse film from the '70s, Love and a .45 is entertaining pulp filmmaking that harkens back to an earlier era.
4. Chicago (2002)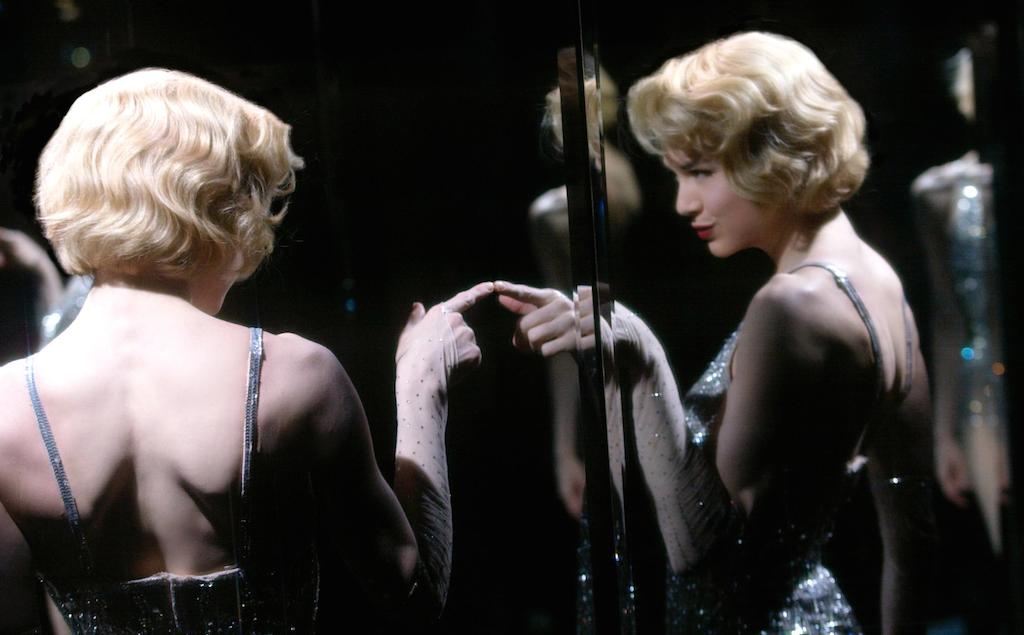 Zellweger was just about at the height of her popularity when she starred in Chicago in 2002, a movie adapted from the musical of the same name. Taking place in Chicago during the Jazz Age, the film follows Roxie Hart (Zellweger) and Velma Kelly's (Catherine Zeta-Jones) pursuit of fame as they await their trials for murder. The film was nominated for 12 Academy Awards, including a Best Actress nomination for Zellweger.
5. Jerry Maguire (1996)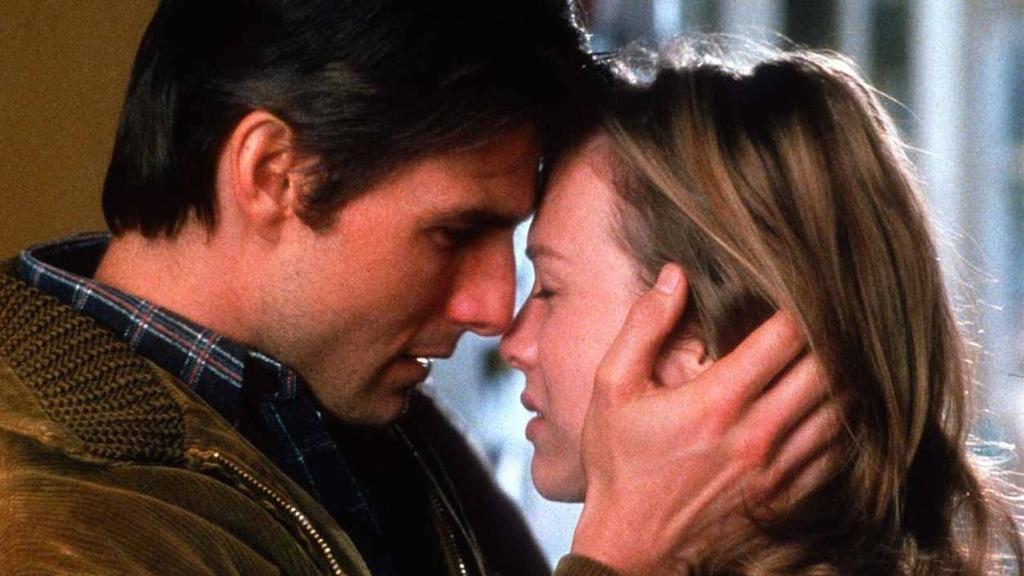 One of the films that put Zellweger on the map, Jerry Maguire tells the story of sports agent Jerry Maguire (Tom Cruise) who after encountering a newfound clarity about his job and life is fired and decides to start his own sports management business. Zellweger plays single mother Dorothy Boyd who is the only person from Jerry's old management company to join him in his new venture. The two later begin a relationship. Featuring a stable of quotes that have become a part of pop culture, Jerry Maguire was nominated for five Academy Awards including Best Picture.
6. Nurse Betty (2000)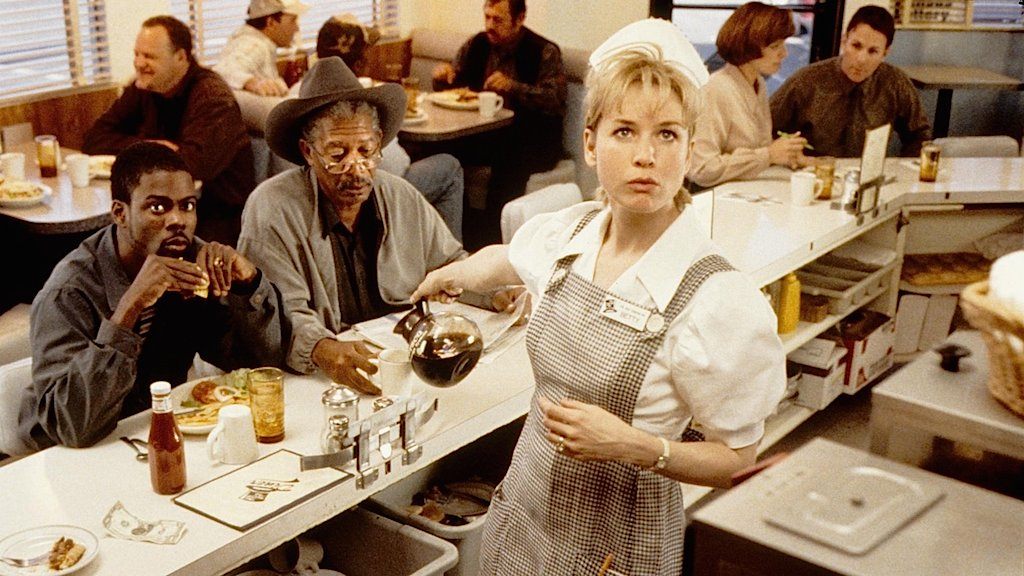 Nurse Betty is a dark comedy about a small town waitress Betty (Zellweger) who, after witnessing her husband's murder by a pair of hitmen, suffers a nervous breakdown and travels to Los Angeles to pursue her favorite soap opera star. With a talented cast that includes Morgan Freeman, Chris Rock, Greg Kinnear, and Aaron Eckhart, Nurse Betty received strong reviews from critics en route to a Golden Globe Award for Best Actress – Motion Picture Musical or Comedy for Zellweger.
7. One True Thing (1998)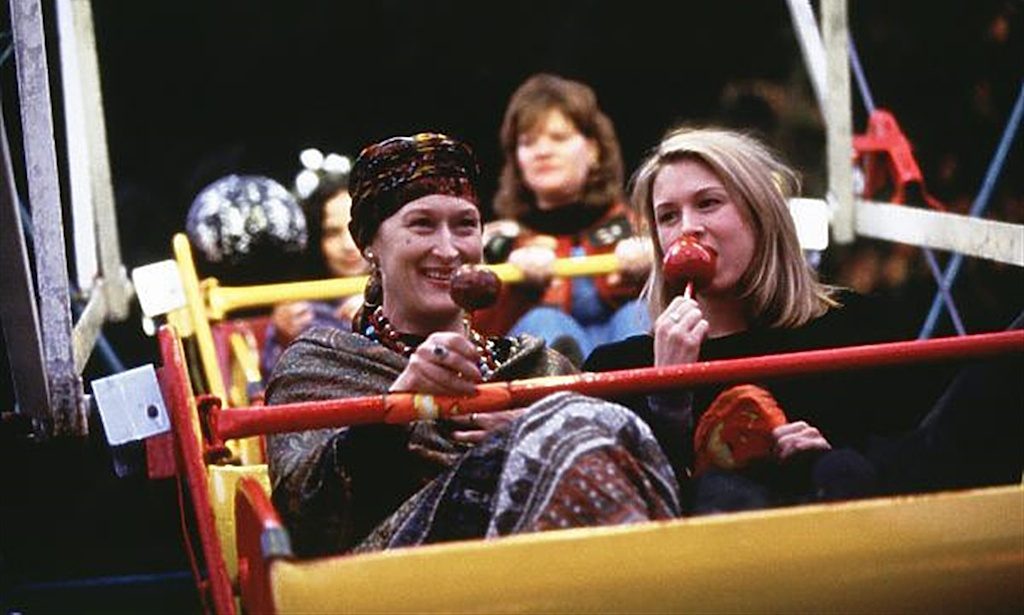 One True Thing is a drama adapted from Anna Quindlen's novel of the same name that tells the story of New York writer Ellen Gulden (Zellweger) and her return home to care for her mother who has been diagnosed with ovarian cancer. While the story could easily veer into overly sentimental territory, Roger Ebert explains, "It is the craftsmanship that elevates One True Thing above the level of a soaper." And when it comes to Zellweger, he says, "[she] is able to create a place for herself and work inside it, not acting so much as fiercely possessing her character."
8. Cinderella Man (2005)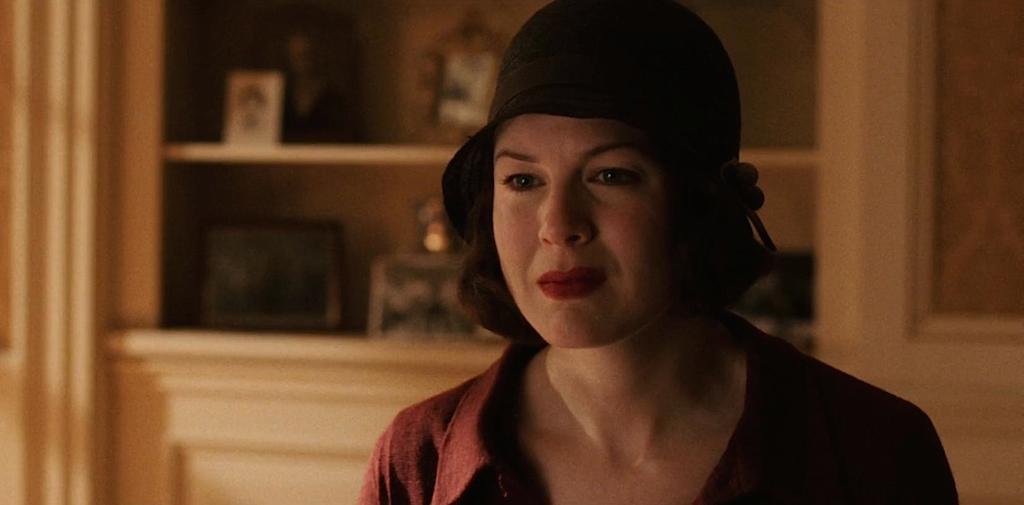 The 1920s period piece Cinderella Man tells the true story of boxer James Braddock (Russell Crowe) whose return to the ring during the Great Depression inspired a nation crippled by the economy. Zellweger plays Braddock's wife Mae, who, along with his children, forms the backbone for his remarkable rise to heavyweight champion.
9. The Whole Wide World (1996)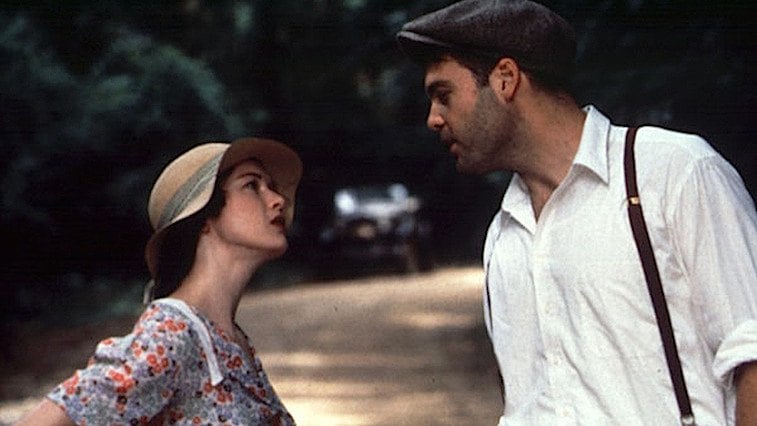 The relationship between pulp fiction writer Robert E. Howard (Vincent D'Onofrio) — the creator of the character, Conan the Barbarian — and schoolteacher Novalyne Price Ellis (Zellweger) is at the center of the under-appreciated romantic drama. Based on Ellis's memoir of the brief romance, the film is filled with surprisingly tender, if unusual moments.
10. Cold Mountain (2003)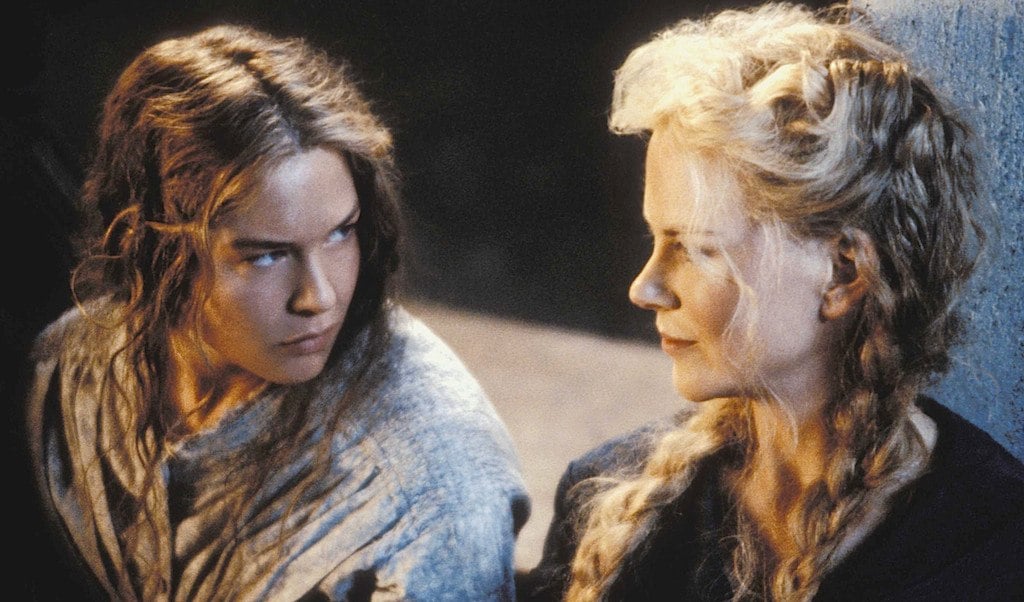 Cold Mountain is an epic American Civil War drama that tells the parallel stories of W.P. Inman's (Jude Law) desertion and attempted return to Ada (Nicole Kidman) and Ada's life back in rural North Carolina with companion Ruby Thewes (Zellweger). Zellweger's hard-nosed portrayal of Ruby is one of the highlights of an oft-forgotten film. Her character's spirited energy pushes Ada's growth into a fiercely independent woman. Zellweger would later be award the Academy Award for Best Supporting Actress.
Check out Entertainment Cheat Sheet on Facebook!       
More from Entertainment Cheat Sheet: