'Seinfeld' Copycat 'Mulaney' Isn't Fooling Anyone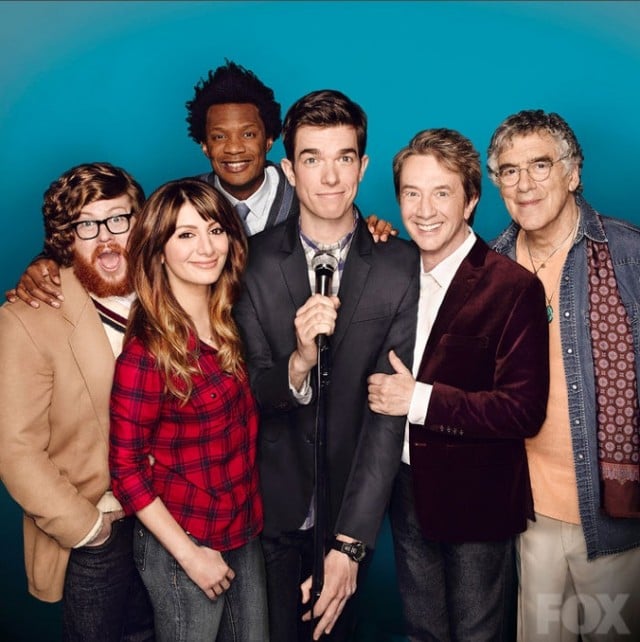 Fox's lackluster comedy Mulaney has seen its debut season cut by three episodes upon poor ratings and bad reviews as comedian John Mulaney, it seems, has ripped off Seinfeld too much for critics or viewers to stomach. The network has only aired two episodes of the new sitcom but made the decision to cut its order from 16 episodes to just 13, as the crew had just wrapped shooting episode 13 and was about to go into production on 14, Deadline reports.
Even though the show saw a rare boost in ratings from its first to its second episode, increasing 10 percent from the 2.3 million people who tuned in for the first one, according to Variety, that wasn't enough for Fox to keep it around.
Mulaney got his start writing for Saturday Night Live and has had a successful career in standup comedy, but his jokes aren't successfully translating into his network sitcom. The Seinfeld comparison comes in part because it's a show about a standup comedian living in New York City that's interspersed with bits of his standup routine.
The show has been widely panned by critics, who are almost all saying it's a poor man's Seinfeld. Looking at the two most popular review-aggregating websites, the series has a poor 38 Metascore and a measly 15 percent rating on Rotten Tomatoes. "Star John Mulaney is a great standup comic and former writer for Saturday Night Live. But he's created a humorless sitcom that feels like a bad Seinfeld ripoff with casting that often makes no sense," said NPR.
"At one point the star, namesake and creator of Mulaney, refers to himself as a 'Seinfeld rip-off,' which is not a good idea, even in jest. That's because this uneven and uninspired Fox series exposes the difference between sharp observational comedy and funny sitcoms, and those that, well, aren't," said Variety.
Mulaney's supporting cast, which includes Martin Short as the comedy legend and game show host that Mulaney's struggling comedian character writes for, isn't enough to save the show. Short's character still has an enormous ego despite his career having declined from world-class comedian to game show host, but his schtick gets old fast. The other characters don't do much to help, bouncing unmemorably and annoyingly in and out of the apartment Mulaney shares with his neurotic platonic female roommate, Jane, and fellow comedian Motif.
"The live studio audience is just in your face laughing at the most unfunny, hit the ground with a thud, jokes being thrown left and right by a cast that should know how to deliver their lines better," said The Wrap.
This series goes to show that imitation might be the sincerest form of flattery, but it doesn't always work to the flatterer's advantage. Why watch Mulaney if TBS has Seinfeld reruns on all the time? Critics seem to agree that John Mulaney has potential as a comedian, but this show doesn't live up to it. Perhaps he should try again when he has an original idea.
Follow Jacqueline on Twitter @Jacqui_WSCS
More from Entertainment Cheat Sheet:
Want more great content like this? Sign up here to receive the best of Cheat Sheet delivered daily. No spam; just tailored content straight to your inbox.