Selena Gomez and Kidney Donor, Francia Raisa, Seemingly Squash Feud
When celebrities are feuding with someone—famous or not—it either saddens or entertain fans. Selena Gomez is known to be someone with a sweet disposition, which is why fans were disappointed to learn that she and her kidney donor, actress Francia Raisa, were on the outs.
Back in 2017, the singer received a transplant due to having lupus nephritis, a complication from her lupus diagnosis. Gomez and Raisa were close, but something happened that tore them apart. Things are changing now.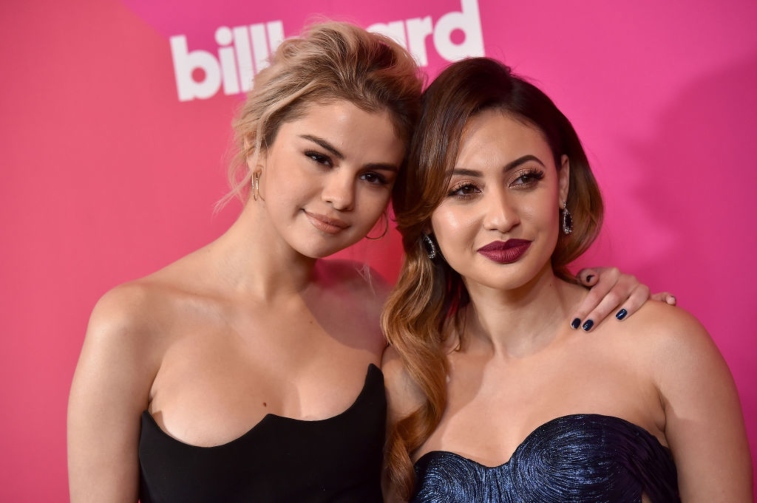 How close were the two friends?
Friends since their days as Disney kids, Gomez and Raisa met in 2007 and became fast friends. Over the years, the pair referred to each other as "sisters," and spoke warmly of one another in person and on social media. When Gomez decided to share news about her kidney transplant with the public, she posted a snap of herself and Raisa side-by-side in hospital beds.
In interviews (such as the one with Today), Gomez talked about how her bestie saved her from a life-threatening situation, sharing that even though she didn't want to ask anyone to become a donor, Raisa volunteered. Because of the state of Gomez's health, Raisa went through the process rapidly, and she even had to write a will due to the seriousness of the surgery. But such was their bond.
What led to the rift between Raisa and Gomez?
Though neither of the friends ever confirmed they weren't speaking anymore, fans took notice of the fact that Raisa unfollowed Gomez on social media. Of course, rumors swirled, and some of them attributed their friendship problems to Justin Bieber. But those claims were soon dismissed.
It's believed that Raisa became upset because she learned Gomez continued to drink alcohol and engage in other activities that could be detrimental to her health. Last year, Raisa told Self magazine that she had a difficult recovery following the procedure.
It was something she was warned about by her medical social worker who told her, "It's going to be hard. The recipient is gonna glow and she's gonna recover a lot faster than the donor is. Because she's receiving something she needs. You're losing something you don't need to lose."
She also shared that both she and Gomez experienced depression after the transplant, and there was a point when her friend had to return to surgery because of complications. Raisa wanted her to live, so if she heard her BFF was doing something to jeopardize her health, it's highly possible that she and Gomez weren't seeing eye to eye on the issue.
Gomez and Raisa seem to be on good terms now
Eagle-eyed fans noticed a change this Thursday when Gomez shared a photo from the Frozen 2 premiere. While everyone was gushing over the pop star hanging out with her little sister, some fans noticed that Raisa commented on the post.
OK! reports that the 31-year-old wrote, "Omg! My heart right now" after seeing the picture of Gomez with her five-year-old sister Gracie. It's believed the best friends' tift goes back one year, but Gomez is making some changes to her health routine. Neither of the women are sharing what's happening behind the scenes, but it looks like things are improving.