Selena Gomez Shuts Down Dating Rumors 'I'm on God's Time, Not Mine'
Selena Gomez is back and so is the media's obsession with her every move. Recently, rumors began flying that the singer was dating again after being spotted with her ex-boyfriend, Samuel Krost. Since Gomez's very public breakup with Justin Bieber a couple of years back, the actress hasn't been linked with anyone romantically. Now, fans are eager for the "Lose You To Love Me" songwriter to get her fairytale ending. But, Gomez is in no rush to start dating again. In fact, the Wizards of Waverly Place alum has been single for two years and she is currently loving it.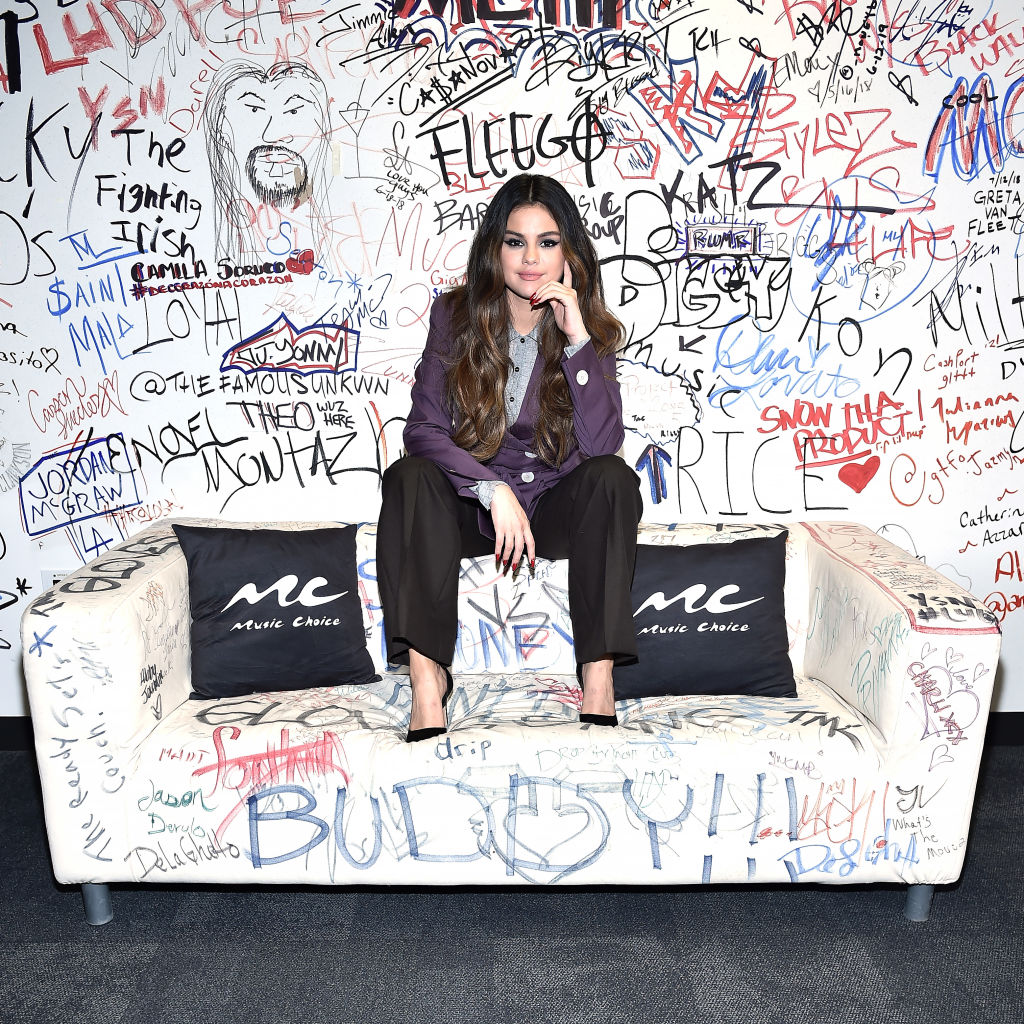 Selena Gomez loves being single
Though Gomez is currently enjoying her dating life being nonexistent, she didn't always feel that way. Only in the past year has she truly begun reveling in her time as a single woman. In previous years, Gomez missed being in a relationship because she craved both physical and emotional intimacy from a partner. "I've been super, super single for two years. I've been having way too much fun being on my own. It sucked for the first year, I was like, 'I just want to cuddle. I just want to watch something and be adored.' But now it feels good, it feels awesome," the "Look At Her Now" songstress confessed in an interview with the Zach Sang Show.
But, just because Gomez isn't dating right now, doesn't mean that she doesn't think about love and how she sees it fitting into her life in the future. "I want to know what that love will look like next for me. I want it to be real and I don't want it to be co-dependent or messy or lack of communication. When you get older, you find people who are actually right for you, that are actually on the same wavelength as you. … I'm chillin' right now you guys," Gomez stated candidly.
The singer's perspective on love in 2019
The actress continued on to share that she would do things differently in her dating life now that she's wiser and more mature. "I would be very transparent. I don't have room to buffer things that I need or that I want. I think girls can sometimes be scared of that, because we're viewed as crazy or needy or overthinking things or dramatic. I understand sometimes, but I love being a girl and I love having the emotions I have, falling super deep and being passionate. It's just about containing it and channeling it in the right areas," the 27-year-old shared.
However, Gomez was also quick to explain that she doesn't want to lose the sense of wonder she associates with love or dating. "But I never want to lose the sense of love that I imagine it to be. I don't want to be jaded or bitter from anything. I believe that it exists. I'm happy waiting for that for however long it takes because we're going to be doing this forever," the "Nobody" singer explained.
Gomez squashed dating rumors about ex-boyfriend on Instagram
True to her word, Gomez continues to wait patiently for the right person. Though there are dating rumors swirling around about her and Krost rekindling their connection, she was quick to shut them down. Taking to her Instagram story, Gomez posted a clear message to fans. "I am not dating anyone. I've been single for two years. I'm on God's [sic] timing, not mine," she wrote. Honestly, we can't think of a better approach to dating.