Selena Gomez Low-Key Defends Hailey Bieber Following Backlash Over 'I'll Kill You' Post
Selena Gomez has always been an advocate for spreading kindness to others and would like fans to stop showing hate to Hailey Bieber.
The supermodel has been getting a ton of backlash recently over her 'I'll Kill You' Instagram post and fans haven't been going easy on her in the slightest.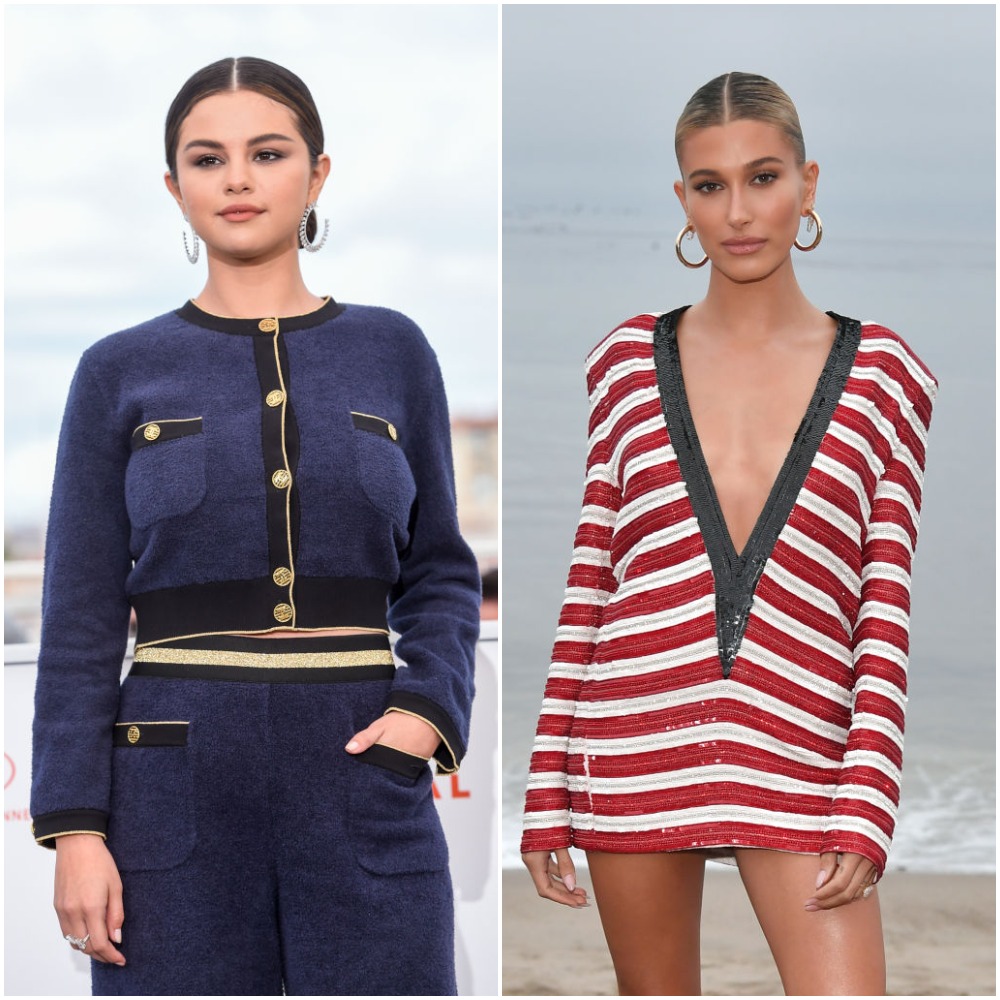 While she is still being dragged on social media, Gomez recently addressed the backlash and urged fans to lift others up rather than put them down.
The backlash Bieber recently faced was intense
If you've been keeping up with internet drama recently, you know all about Hailey Bieber coming under fire following the release of Selena Gomez's new song, "Lose You to Love Me".
Here's a little recap if you need to get caught up.
On October 23, Gomez released her highly anticipate track and after listening to it, many people were convinced that the song was all about her tumultuous relationship with Justin Bieber.
Following the song's release, Hailey Bieber posted a screenshot of Summer Walker's song "I'll Kill You" to her Instagram Stories, causing fans to spiral out of control.
Many people believed that Bieber was responding to Gomez's song with her post, which resulted in them calling her out on social media.
Since sharing the post, Bieber has been at the center of some intense backlash as fans accused her of trying to start drama with Gomez.
Later that same day, Bieber finally addressed the online backlash by replying to Just Jared's Instagram post about the drama.
The supermodel took to the comments and wrote, "Please stop with this nonsense…there is no 'response.' This is complete BS."
Bieber later deleted her comment, but in typical internet fashion, fans took screenshots!
Gomez wants fans to stop spreading hate and negativity
While many fans are certain Bieber's post was geared toward Gomez and her new song, the singer isn't getting herself get worked up over all of this.
Instead, she is continuing to move forward in life and focus on the positive, and is doing so by addressing the ongoing backlash against Bieber.
Following the release of her second brand new single, "Look At Her Now," Gomez took to Instagram Live to defend her ex's wife.
Though she didn't mention her by name, the singer said, "I am so grateful for the response of the song. However, I will never stand for women tearing other women down and I will never, ever be by that. So please be kind to everyone."
She later urged fans to stop spreading negativity and just be the better person at the end of the day. "It doesn't matter what the situation is, if you're my fans don't be rude to anybody, please," Gomez continued. "Don't go off and say things that you just feel in the moment."
Gomez concluded by saying, "Please, for me, know that that's not my heart. My heart is only to release things that I feel — that are me, and that I'm proud of."
Although drama is inevitable between celebrities online, Gomez isn't one for negativity.
While we can easily assume that she and Bieber will never be the best of friends, the singer will continue to show everyone respect despite what they may think of her.