Selena Gomez Reveals the Inspiring Way She's Overcome Social Media Haters
Selena Gomez knows all too well how damaging social media can be. In an interview with the Giving Back Generation podcast, the singer/actress opened up about how much hate and body-shaming she's endured on social media but she's come out of it with some wisdom to pass along to her fans.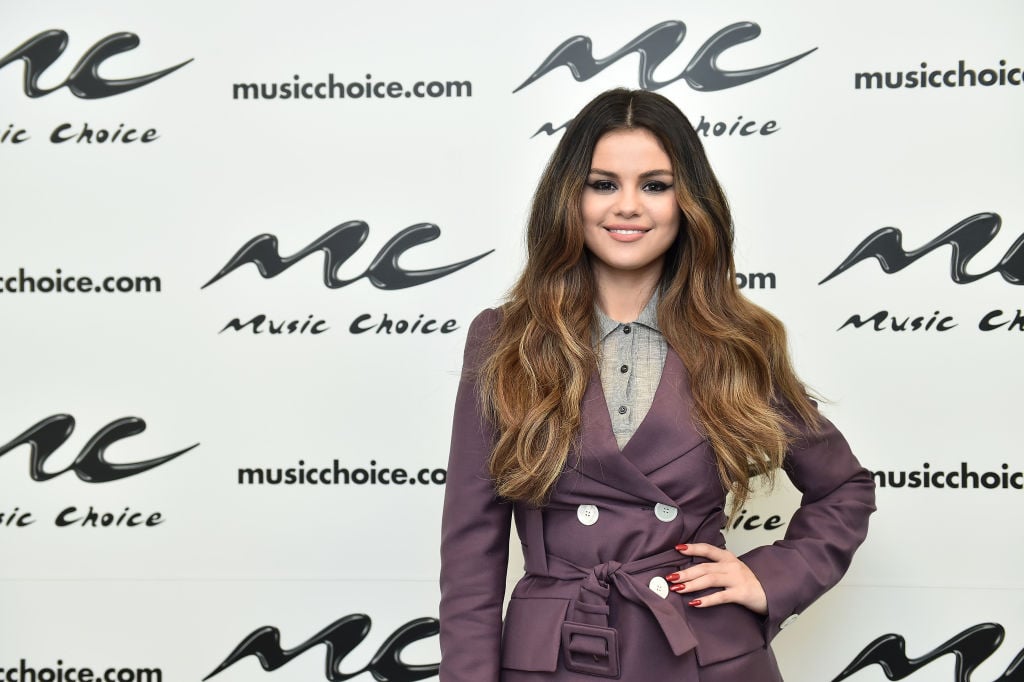 Gomez's experience was devastating
During her interview with the Giving Back Generation podcast, Gomez discussed how trolls took aim at the weight she gained from the medication she takes to treat lupus. She explained, "I experienced [body-shaming] with my weight fluctuation for the first time. I have lupus and deal with kidney issues and high blood pressure, so I deal with a lot of health issues, and for me that's when I really started noticing more of the body image stuff."
She continued: "It's the medication I have to take for the rest of my life — it depends on even the month, to be honest. So for me, I really noticed when people started attacking me for that. In reality, that's just my truth. I fluctuate. It depends what's happening in my life. That got to me big time. I think for me, that really messed me up for a bit."
Gomez discovered how to quiet the haters
Working through that criticism and judgment wasn't easy, but Gomez has found that focusing on what's real is what matters the most. She shared: "I'm very happy with living my life. Being in the present, because that's it. Similar to me posting a photo then walking away, for me that's it. I'll do a red carpet, I'll do whatever, I don't need to see it. I did it. I participated."
She added: "I felt wonderful and that's where the extent of it is. I don't care to expose myself to everyone and hear what they have to say about it."
Gomez's perspective will hopefully help others
The singer/actress admitted that she fell into the negativity of social media but hopes that people can discover how to have a healthier relationship with platforms like Instagram.
Her top tip is to keep things real, as she explained: "Knowing that the real world is in front of you and trying to pay attention to that is healthy. When I make an effort to post on social media or do what I'm doing, it's important for me to make sure it's 100 percent authentic and once I post it, I post it. That's it."
She opened up about how it can be easy to become insecure about yourself, noting: "I see so many beautiful girls and amazing different characters and then they're just demolished by an image that they're trying to chase. Their wanting to be a completely different person but that's not what's inside of them, you know? But I get it. I look at other people's pages — or I used to — and I'm like, okay, I need to fix myself."
Gomez called social media "dangerous"
In May 2019, Gomez spoke out about how "dangerous" social media is, sharing during a press conference for her movie The Dead Don't Die: "I would say for my generation, specifically, social media has really been terrible. It's amazing to use your platform, but it does scare me when you see how exposed these young girls and young boys are."
She added: "They're not really aware of the news or anything going on. It's just — I don't want to say selfish, that feels rude, but I think it's dangerous for sure. I don't think people are getting the right information sometimes."
Gomez also shared her worries, noting: "I don't do a lot of pointless pictures — I like to be intentional with it. It just scares me, that's all. I see young girls at meet-and-greets, and they're just devastated, dealing with bullying and not able to have their own voices."