Who's Starring in 'Selena: The Series' and Who Was The Tejano Singer?
Selena Quintanilla is an icon in the music industry. Her voice and power were hard not to notice, and she was on a trajectory to be the next big thing before her untimely death in 1995. She was only 23 years old and it devastated her fans everywhere. Now, Netflix is creating an original series that revolves around the Tejano singer, and they just released a sneak peek.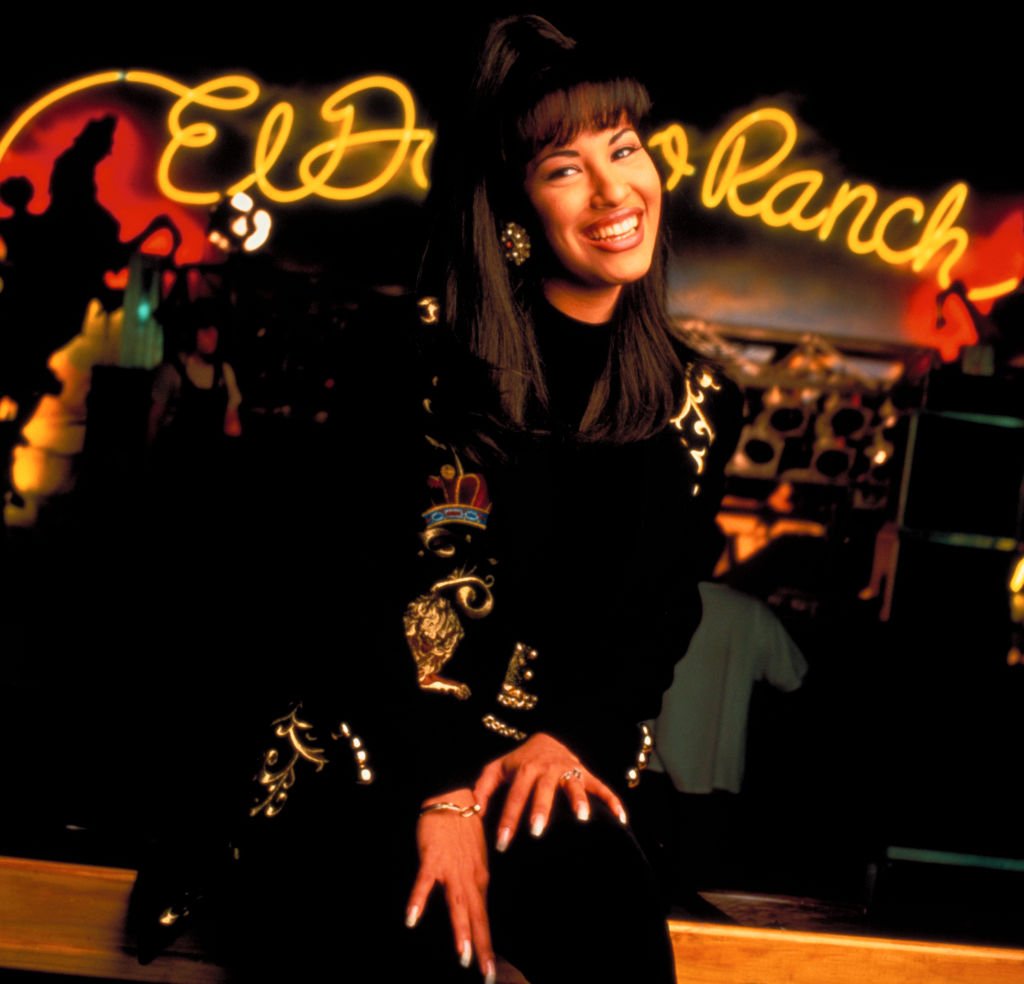 The first look for 'Selena: The Series' just dropped
On Nov. 12, while everyone was trying to get Disney+ to work, Netflix dropped a one-minute mini teaser for Selena: The Series. It shows "Selena" prepping for her role by reading the script, wearing her iconic purple bellbottom jumpsuit, and, of course, applying her red lipstick.
TV Line reported the synopsis of the show, writing that it's "a coming-of-age drama" that highlights the "heart-wrenching and life-changing choices" Selena and the Quintanilla family made for her to have the music career she did. The outlet also wrote that it will be in two parts, with the first six, one-hour long episodes premiering in 2020. 
The lead role of Selena went to a 'Walking Dead' and 'Twilight' Actress
Netflix announced in August that Christian Serratos would take on the role of Selena. In the '90s hit biopic, Selena, Jennifer Lopez, also took on the role, and it truly defined her career moving forward. 
The teaser video was also a perfect time to show off the rest of the cast and how they look in their respective roles. Selena's dedicated and stern father, Abraham Quintanilla, will be played by Ricardo Chavira, and her mother, Marcella, will be played by Seidy Lopez. Selena's two siblings – A.B. and Suzette — will be performed by Gabriel Chavarria and Noemi Gonzalez. And as you could see in the teaser, a young Selena will be portrayed by Madison Taylor Baez.
Selena Quintanilla was a rising star before her death
Mainstream audiences might recognize Selena's songs "Bidi Bidi Bom Bom," "Como La Flor," and "Dreaming of You." The latter was part of an album of the same title. It was her English-language album that she was recording the same month of her murder, and it was released posthumously. It went on to break records, putting her above Janet Jackson and Mariah Carey at the time. 
She is endearingly known as La Reina de Tejano (Queen of Tejano) by her fans. Tejano is a genre of music that blends folk sounds with modern, pop ones and was the genre of most of her music. She was also known for mixing it up with a bit of Cumbia, more pop, and R&B. 
"Selena is an inspirational figure who's transcended generations," Jaime Davila, president of Campanario Entertainment, said according to TV Line. "At Campanario, we've always known it was crucial for this series to find actors with the right mix of talent, charisma, and passion to honor Selena's legacy and the story of her family… We're sure fans everywhere will be captivated yet again by Selena's incredible life."
Yolanda Saldívar, the head of her fan club in the '90s, murdered Selena on March 31, 1995, and her fans haven't let her memory go ever since. This series might be just another way to honor La Reina.