September 2014: When Your Favorite TV Shows Are Returning
While this fall will mark the introduction of a whole slew of brand new shows, many viewers are just as excited for the return of old favorites like Scandal, Sons of Anarchy, and everything in between. Luckily, the kickoff to the new seasons of these beloved series are just around the corner. Here are the September premiere dates for all of your favorite TV shows.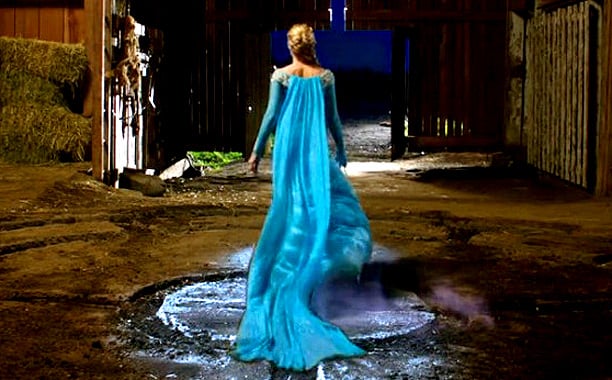 ABC
In addition to its extensive lineup of diverse new shows, the network is welcoming back many of its old favorites in late September. Three of its successful family comedies – The Middle, The Goldbergs, and Modern Family – will air back-to-back-to-back season premieres on September 24.
Looking for something with more love triangles and booze? The channel's Southern drama, Nashville, will also return that same night. Though the show's future seemed unclear in the spring, a third season was green-lit after a social media push from fans and producers have since confirmed that lead actress Hayden Panettiere's real-life pregnancy will be written into the show.
Starting September 24, Thursdays will be dubbed "the Shonda Rhimes block" on ABC. Grey's Anatomy will kick off its 11th season (and its first without Sandra Oh) on September 25, followed by Scandal and Rhimes's latest creation, How to Get Away with Murder. Oscar winner Geena Davis has signed on to play a recurring role this season on the long-running medical drama. Meanwhile, Scandal's fourth season will also feature some notable guest stars, including Portia de Rossi, Sonia Walger, Mary McCormack, and Josh Randall.
Sundays will be equally packed as of September 28, which sees the premieres of Season 2 of Resurrection, Season 4 of Revenge, and, perhaps most notably, Once Upon a Time's highly anticipated fourth season. The fairytale series is introducing a much-buzzed-about Frozen-themed story arc this upcoming season, starring Georgina Haig.
Other shows returning on ABC are Dancing With the Stars on September 15, Marvel's Agents of S.H.I.E.L.D. on September 23, and Castle on September 29.
CBS
The channel's fall slate will see the return of several much-beloved comedies and dramas over a six-week period. After Thursday Night Football's introduction on September 11, The Good Wife's sixth season kicks off on September 21. The Big Bang Theory's hourlong premiere (two back-to-back new episodes) airs at a special time –Monday, Sept. 22 (due to Thursday Night Football) — before going back to its regular slot on October 30. Producers have already revealed that the sitcom will feature a major plot twist this season, specifically regarding Penny's career.
Crime dramas NCIS and Person of Interest both premiere on September 23, while the latest season of Survivor debuts on September 24. The newest edition of The Amazing Race begins on September 26, with the fifth-season premieres of Hawaii Five-O and Blue Bloods airing later that night.
Sundays see the return of CSI: Crime Scene Investigation, starting September 28. Meanwhile, last year's newly introduced sitcom, Mom, starring Anna Farris and 2014 Emmy winner Allison Janney, kicks off its second season on September 29, followed by the sixth-season premiere of NCIS: Los Angeles.
NBC
Sunday Night Football is back, with its Thursday season opener in Seattle on September 4 and then its return to weekends starting September 7. Also early in the month is the kickoff to the latest season of The Biggest Loser on September 11.
The Voice will return — this time with new coaches Gwen Stefani and Pharrell on board — with a two-hour premiere on September 22, followed by the debut of the newest season of The Blacklist. On September 23, The Voice airs another two-hour episode with more auditions, followed by the hourlong season premiere of Chicago Fire.
Police dramas Law & Order: SVU and Chicago P.D. will return on Wednesday, Sept. 24. The much-beloved Parenthood will kick off its final season on September 25.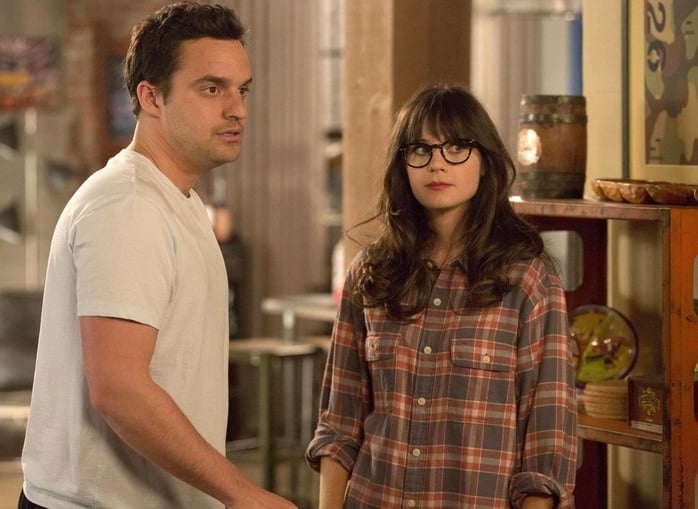 Fox
Everyone's favorite funny ladies, Zooey Deschanel and Mindy Kaling, return to their Tuesday night block starting on September 16. New Girl's fourth season will follow Deschanel's character, Jess, trying to adapt to her new job as vice principal of her school, which is made even more difficult when she ends up falling for the teacher she hires to replace her. Meanwhile, Season 3 of The Mindy Project will follow Mindy and Danny as they try to give their relationship another shot.
Sundays will also be big on Fox, starting on September 28, with the season premieres of The Simpsons, Brooklyn Nine-Nine, and Family Guy. Brooklyn Nine-Nine surprised everyone with its Golden Globe win earlier this year, and viewers will have to tune in to see if the show can keep the momentum going this season, which will reportedly feature Eva Longoria as a guest star.
Other returning shows are Hell's Kitchen on September 10, Sleepy Hollow on September 22, and Bones on September 25.
HBO
The fifth and final season of Boardwalk Empire will premiere on HBO on September 7. After the death-ridden finale of the fourth season, fan expectations are at an all-time high. As evidenced by the just-released trailer, this season will give a deeper look at Nucky's (Steve Buscemi) childhood and will also seemingly feature a lot more of Kelly Macdonald's character, Margaret Schroeder.
FX
Sons of Anarchy, the highest-rated series in FX history, is coming to a close this fall, with the highly anticipated seventh and final season kicking off on September 9. The upcoming season is set to kickoff with an almost two hour-long episode, which picks up right after Jax (Hunman) seeks revenge on the assailants who killed his wife, Tara, and Sheriff Eli Roosevelt. What he doesn't know is that his own mother and fellow crew member are the ones responsible for the murders. Good news for fans dreading the show's conclusion: Creator Kurt Sutter is reportedly in talks to develop a prequel series.
More from Entertainment Cheat Sheet:
Want more great content like this? Sign up here to receive the best of Cheat Sheet delivered daily. No spam; just tailored content straight to your inbox.