Serena Williams Cheats on Her Diet in a Truly Indulgent Way
Serena Williams is one of the world's most famous athletes. Having been at the top of her game for many years now, it's not surprising that Williams leads a very healthy lifestyle to keep herself fit for competition. However, Williams still occasionally craves unhealthy food like everyone else and is not afraid to cheat on her diet. Find out what exactly Williams indulges in below.
Serena Williams' diet consists of mostly raw and vegan food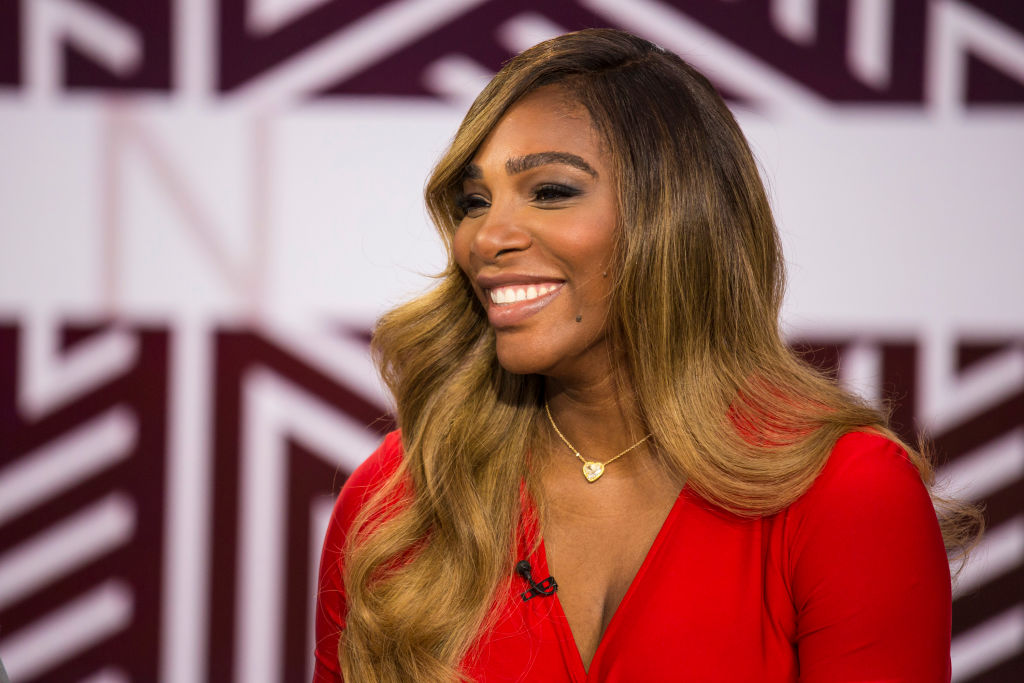 One most days, you will find Williams eating healthy because she follows a raw and vegan diet.
Williams started eating this way because of her sister, Venus. In 2011, Venus was diagnosed with Sjogren's Syndrome, an autoimmune disorder that causes a person to have dry eyes, mouth, and throat. Venus began following a plant-based diet to help keep her condition under control, and because of this, she was able to return to playing tennis.
Serena Williams, who has always shown a lot of support for her older sister, also started helping eating raw and vegan often as well. Since then, she has been trying to eat as much plant-based as possible during the tennis season.
For breakfast, Williams likes to eat oats with some fruits like strawberry or tangerine. At lunch, she enjoys a light salad that consists of lettuce, spinach, tomatoes, almonds, and pita croutons. In the evening, Williams eats brown rice with hemp and chia seeds, as well as a salad. Throughout the day, she also enjoys healthy snacks like toasted Ezekiel bread and green tea.
Serena Williams sometimes indulges in unhealthy food
While Williams tries to stay on her diet as much as possible, she does cheat sometimes. For example, both she and her sister eat chicken and fish to get more protein in their bodies. 
Additionally, Williams has shared that she still loves things like pizza, tacos, fried chicken, and Moon Pies. As such, on some days, she will eat what she wants to satisfy her cravings.
Being a very disciplined athlete, it's clear that Williams does not take her indulgence too far and completely breaks her diet. Instead, she simply allows herself to enjoy the good things in life while also understanding well what her goals are.
In any case, since Williams has been eating healthy for a long time, her body naturally becomes used to it. When she was pregnant with her daughter Alexis Olympia in 2017, Williams actually craved healthy veggies.
Serena Williams works out a lot as well
Aside from eating healthy food throughout the day, Williams keeps her body in shape by working out often. Williams has shared that she does not like going to the gym, but she has a personal trainer who designs workout plans in order for her to have flexibility and endurance on the tennis court.
Before Williams got pregnant, her workout included a lot of cardio and strength training. She enjoyed Zumba, running, swimming, cycling, and doing core and leg workouts. Williams once shared with Fitness Magazine that she often switches up what she does and is not afraid to be creative about it.
Even when she was pregnant, Williams did not stop working out. She did a lot of high-intensity exercises with medicine balls and sled pushes. She also posted videos of her playing tennis on Instagram as well.
Anyone who wants to workout during pregnancy should definitely consult a doctor before doing so, but as Molly Galbraith, C.S.C.S., noted: "Women who were engaging in high-intensity exercise prior to pregnancy, like Serena, can continue engaging in high-intensity activity during pregnancy."
Since giving birth to her daughter in September 2017, Williams seems to have gone back to doing hardcore training for tennis matches.