Serena Williams Gets Her Best Parenting Advice From the Most Reliable Source
She has been a powerhouse in the tennis world for decades and has is friends with famous artists and royals, but Serena Williams' favorite role just might be motherhood. In September of 2017, Williams gave birth to Alexis Olympia Ohanian Jr., her daughter with husband Alexis Ohanian. (Yes, she's named after her dad.)
Williams dove into raising her daughter with her whole heart, just as she does with the rest of her life. So who does she depend on for parenting advice? Just as she would only work with the best tennis coach, Williams turns to the best source of advice she knows — her own mom.
Like mother, like daughter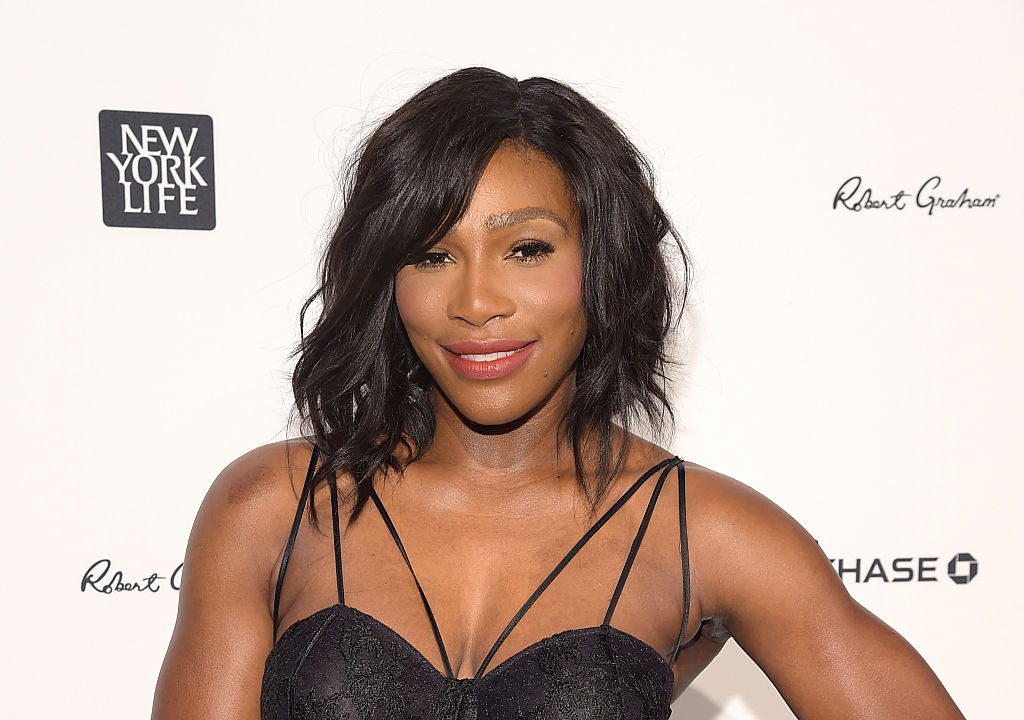 From very early on, Williams recognized in her daughter the same kind of strength she has. Being a strong woman has taken Williams far, but it's not always an easy life. Although she's an amazing person in many ways, Williams has gotten a great deal of criticism at times. People have said negative things about her for having a strong, muscular body, which some people think isn't feminine, and for what she wears. She's even gotten negative attention for being a black athlete in a sport that is mostly white. She credits her mother with raising her with the strength and sense of self that enabled her to face her critics and keep going.
Who is Serena Williams' mom?
Oracene Price not only raised five children, but she also is a great example of strength to her kids. She had three children when her first husband, Yusef Rasheed died. She carried on as a single mother, working as a nurse to support her children. In time, she married Richard Williams, a tennis coach. They had two children, Serena and Venus. When they showed talent in tennis, she learned about the game herself. Price took formal instruction and became adept enough to coach the girls along with Richard.
Williams has the utmost respect for her mom and she credits her with teaching her to be resilient. She described her mom as "literally unbreakable" and says Price's high expectations helped prepare her and her siblings to have confidence and determination. Before Alexis was even born, Williams said she would love to teach her child the same lessons her mother taught her. Now that Alexis is almost two, it's clear that she has the same indomitable spirit as her mom, so it's probably an excellent idea for Williams to go to the expert for advice on parenting a strong-willed child.
Is Alexis a "wild child"?
There's no question that Alexis is adorable, but is her temperament as fiery as her mom's? Serena has described Alexis as a "wild child," but she makes it clear that she's not complaining. When she appeared on "Today" she said, "I love that my child is wild, I love that because for me it's a different word — it's like wild is great, why is wild a bad thing? She's curious, she has fun, she's learning different things, so for me I love that she wants to explore and just kind of wants to be herself."
Since Alexis seems to be so similar to her headstrong mom, it makes sense that Williams would turn to her own mom for guidance. Price obviously did a good job of raising proud, accomplished kids, and Williams admires her a great deal. I'm sure every mom would love to have such an accomplished resource for parenting advice.
Any child of Williams is likely to be pretty amazing. With her mom's support, Williams seems to be up to the task of helping Alexis grow up to be powerful and true to herself.