Serena Williams Reveals How Meghan Markle Will Be as a New Mom, Plus Her Surprising Practical Baby Gift
Meghan Markle's pal Serena Williams has got some insider information about the Duchess of Sussex, including how she's going to be as a new mom. The tennis pro also revealed that she sent her friend a very practical baby gift that will definitely be put to good use.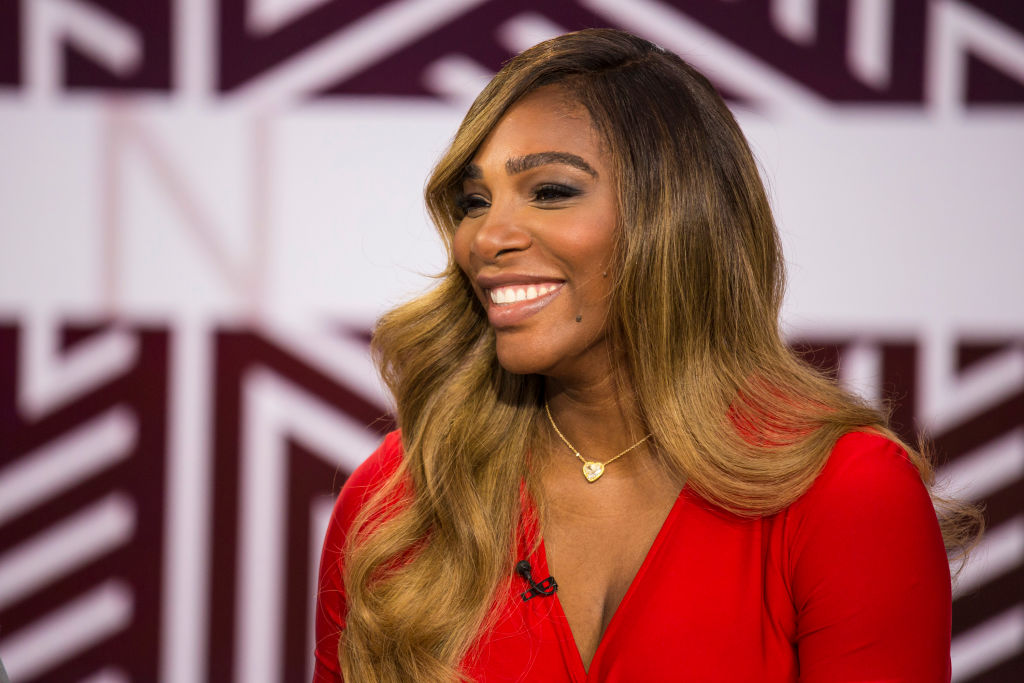 Did Serena Williams reveal Baby Sussex's gender?
During an interview with E! News, Williams spoke about a "friend" that many believed to be Markle since Williams answered a question about her in the same clip. Did Williams reveal that Prince Harry and Meghan Markle are having a girl?
She didn't name names, but noted: "My friend is pregnant, and she was like, 'My kid's gonna do this,' [and] I just looked at her like, 'No, she's not. No, you're not.' She was like, 'I need to talk to you about tips,' because, yes, I had all of those high expectations."
Serena Williams sent Markle a useful baby gift
Williams and her daughter Alexis Olympia star in the new Pampers Cruisers 360 FIT diapers campaign and she's already got Markle the diaper hookup. She told Reuters: "I may have already sent Pampers across the pond."
Williams and Markle met at a charity flag football game in February 2014 and became fast friends. Williams even helped throw Markle that much talked about lavish baby shower in New York City, reportedly picking up the $80,000 bill. The tennis star attended Markle and Prince Harry's wedding in May 2018 and the Duchess cheered her friend on at Wimbledon last summer as well, so the pair are definitely close.
Meghan wrote about her friendship with Williams on her blog The Tig, sharing: "We hit it off immediately, taking pictures, laughing through the flag football game we were both playing in, and chatting not about tennis or acting, but about all the good old fashioned girly stuff. So began our friendship."
Williams and Markle remain close
Williams explained in September that she and Markle are very close, telling The Project: "You know, we, I think have known each other for a long time. But we really are relying on each other a lot lately."
She chatted about how being on the royal wedding guest list was such an honor, explaining: "We were literally watching history. And I feel like in a few years we'll look back at that moment and it's just going to be so historic, that it's going to be something people never forget."
Williams shares lessons she's learned about motherhood so far
Williams also talked about some of the lessons that she's learned, so listen up, moms. The tennis pro told E! News: "Accept mistakes and don't expect to be perfect. We put so much pressure on ourselves."
She added: "I had all those high expectations and what I was going to do and then I had what I was going to do. I was gonna recover and I was gonna be great, and this is a time that everything is not going to go as planned. My whole life is so planned and this is the one time where it wasn't. You just gotta go with the flow."
As for how she thinks Markle will tackle her role as a mom, Williams shared: "She'll be the best mom, for sure."