Serena Williams Reveals When She (Maybe) Plans to Retire From Tennis
Serena Williams is one of the all-time tennis greats: A woman who is considered a symbol for women's empowerment as well as excellence in athleticism. She is also one of the rare sports stars that have become successful in many different ventures as well as her chosen sport, with a clothing line, a nail collection, and a deal with Nike.
It seems clear that Williams won't be slowing down anytime soon. In a recent interview with the tennis pro, Williams gave some insight as to when she plans on stepping away from the sport that she loves so much. Kind of.
What awards has Serena Williams won?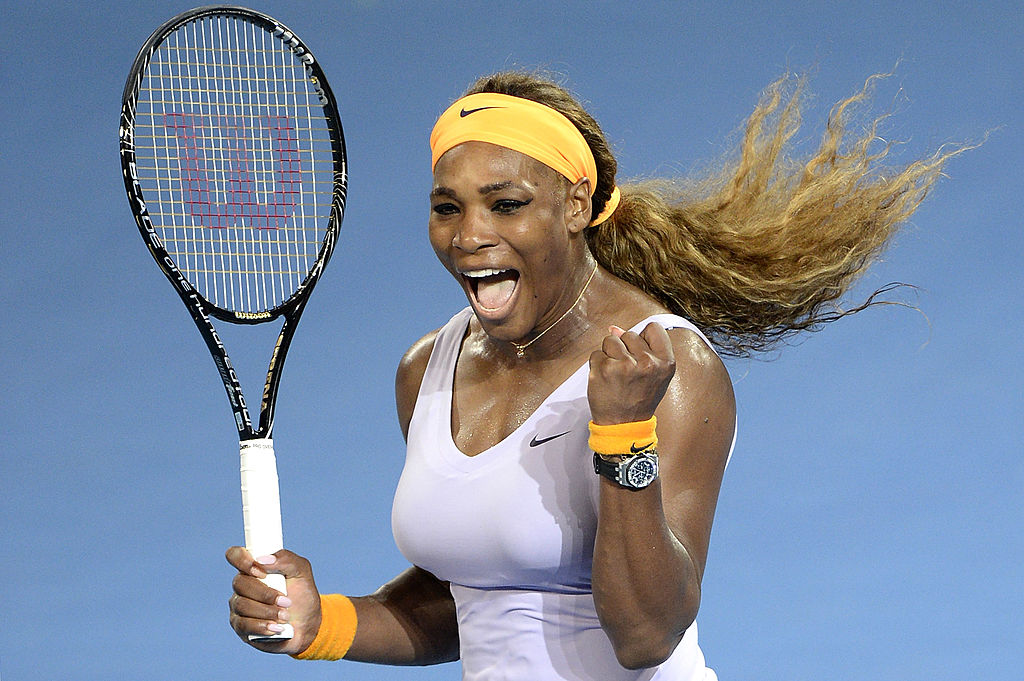 Born in 1981, Williams started playing tennis when she was only four years old. By the time she was nine, Williams, along with her older sister Venus, started pursuing the sport on a professional level.
As a teenager, Williams began participating in professional events, earning recognition for her strong playing style and no-nonsense approach to the game. Her career really took off in the late nineties, and over the next few years, Williams' star would continue to rise.
In September 1999, Williams won the US Open, winning a Grand Slam and by 2003, she had won all four Grand Slam titles. She experienced a number of troubling incidents around the time of that win, including undergoing surgery to repair a torn tendon in her left knee and grieving the murder of her half-sister: Yetunde Price.
Williams has also dedicated a great deal of her time to charity and activist efforts, including being appointed a UNICEF international goodwill ambassador in 2011 and establishing her very own foundation to assist underprivileged children.
Serena Williams has many celebrity friends
As Williams continued to grow in popularity, and her star continued to rise, the tennis pro made a number of celebrity friends. One of her best-known friendships is with Meghan Markle. The two first met in 2010, when Markle was an actress on the rise, and have remained close in the years since.
Williams was one of the guests at Duchess Meghan and Prince Harry's glamorous 2018 wedding, and even planned Markle's lavish New York City baby shower. For her part, the Duchess of Sussex often shows up at Williams' matches to support her friend.
Although Markle is one of Williams' besties, the tennis star is also good friends with Kim Kardashian and NBA player Rick Fox. Even after becoming a wife and mother, Williams is still killing the game, branching out to expand her fashion line while still competing professionally.
When does Serena Williams plan to retire?
Williams suffered some serious setbacks in 2018. She was given several code violations during the 2018 U.S. Open, which resulted in a massive fine that Williams was forced to payout. She also had a major loss in the 2019 U.S. Open, leading many critics to believe that Williams is on her way out of the game.
In a recent interview, Williams was asked about possible retirement. In response, Williams laughingly said that she'll start to consider retirement in "20 years, not anytime soon." Reportedly, the room full of fans responded to Williams' statement by applauding loudly.
The tennis star also spoke out about her other projects, including her success at New York Fashion Week with her clothing line and how she plans to always stand up for inclusivity, whether on the court or off.