On-Set Battles: Actors Who Got Their Co-Stars Fired
Actors can play such convincing characters and take on so many different roles that you think they could fake almost anything. But when they're feuding with one of their co-stars, they can't fake liking them and some drastic measures have to be taken.
Think you know the story behind why some actors got fired from their gigs? And which one of their co-stars was responsible for it? Click through the list to get the truth about what really happened with these on-set battles.
1. Will Smith and Janet Hubert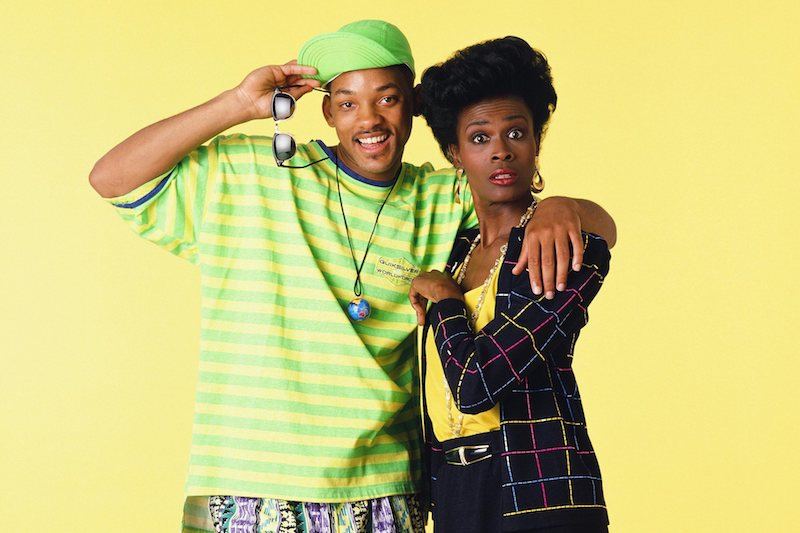 The Fresh Prince of Bel-Air was one of the most beloved sitcoms with one of the most fun-loving characters of the '90s, but behind the scenes, there was one cast member who didn't get along with Will Smith. Janet Hubert played Smith's caring Aunt Viv, but off-screen, the two didn't see eye to eye. Following the show's third season, Hubert was replaced by Daphne Reid. Although NBC maintained that she was fired for violating her contract, Hubert blamed her dismissal squarely on Smith.
Years later, Alfonso Ribeiro, who played Carlton Banks, spoke about working with Hubert and said she caused tension on set. "There were days when we were all on the set and she would literally go off on people and [it] got to a point by the time the second season came around where we're like, 'This is unacceptable.' We felt like, when we were doing The Fresh Prince of Bel-Air, that we were a family," he explained. "She, at that point, ruined that, and she made it very difficult for us to work."
To this day, Hubert has refused to hash out her decades-old differences with the rest of cast.
Next: It was a 'Full House' of whiners.
2. John Stamos and the Olsen twins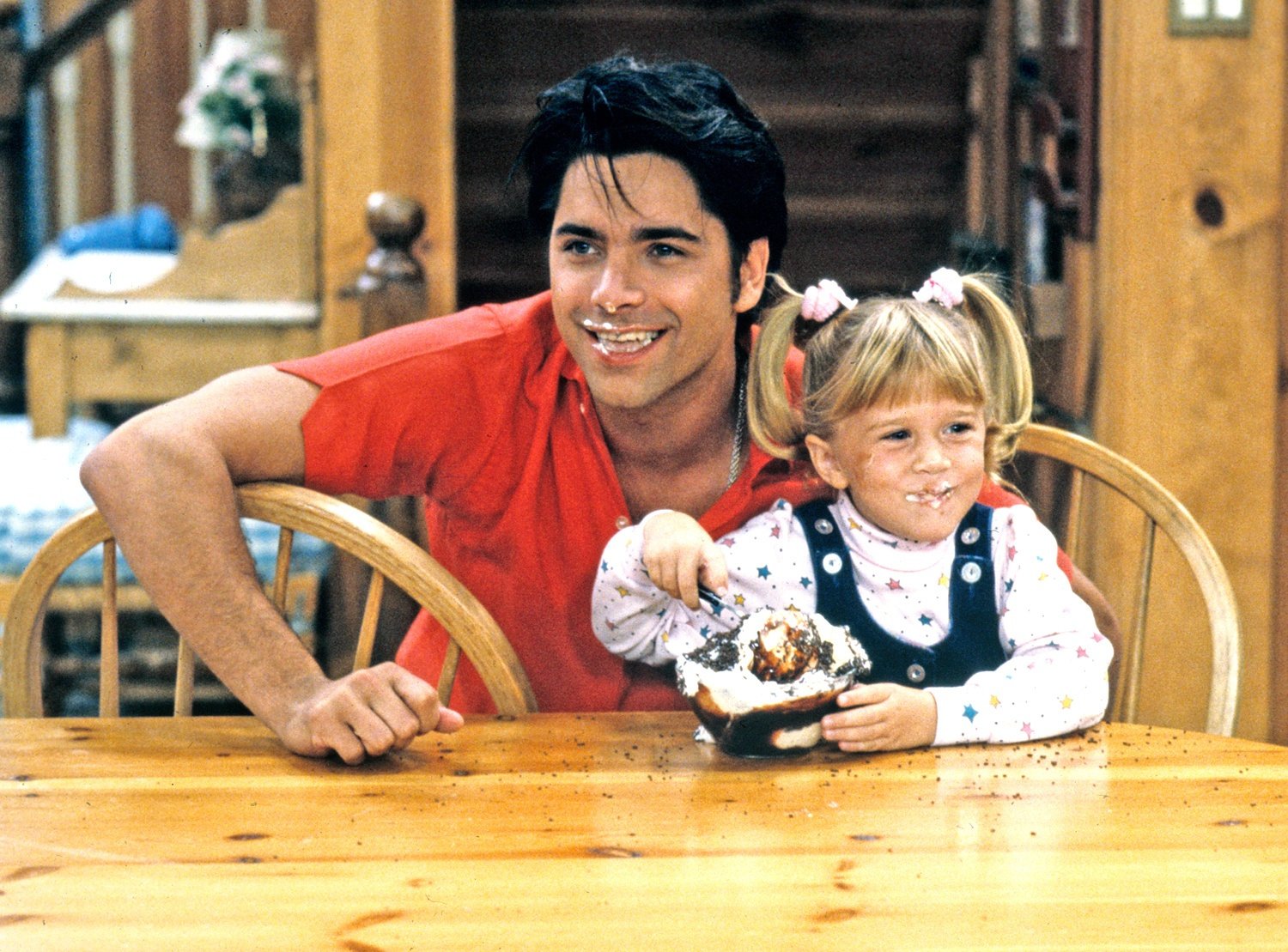 Hard to believe, but John Stamos got his TV nieces fired from Full House because the toddlers were whiny and carried on. Showrunners let them go and brought in a new set of twins to replace them, but Uncle Jesse admitted that they just didn't look the part so Mary-Kate and Ashley Olsen were called back.
It's sort of true that the Olsen twins cried a lot. It was very difficult to get the shot. So I [said], 'Get them out …' That is actually 100 percent accurate. They brought in a couple of unattractive redheaded kids. We tried that for a while and that didn't work. [Producers] were like, alright, get the Olsen twins back.
The Olsens were the only original cast members not to sign on for Netflix's 2016 revival titled Fuller House.
Next: Her choices weren't considered Huxtable-like. 
3. Bill Cosby and Lisa Bonet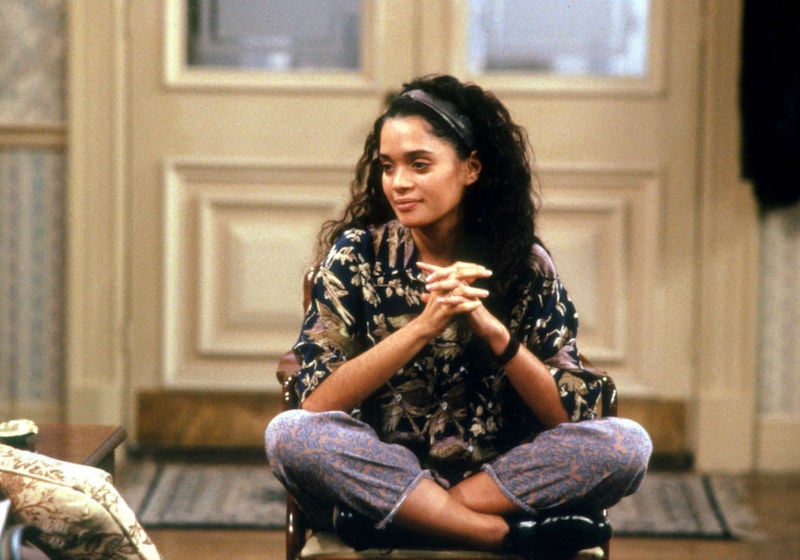 Before dozens of women came forward and accused Bill Cosby of sexually assaulting and drugging them, the comedian was one of America's favorite TV dads on The Cosby Show. Lisa Bonet played his eldest daughter, Denise Huxtable, and was ultimately given her own spinoff show, A Different World. However, after she accepted a role in a risqué film titled Angel Heart, posed nude for a magazine, married rock star Lenny Kravitz, and became pregnant, Cosby had her fired from the sitcom.
Following the birth of her daughter, Zoë, she was brought back to The Cosby Show for a brief time only to be let go again for what was called "creative differences."
Next: As it turns out, 'Kevin Can Wait' … for first TV wife.
4. Kevin James and Erinn Hayes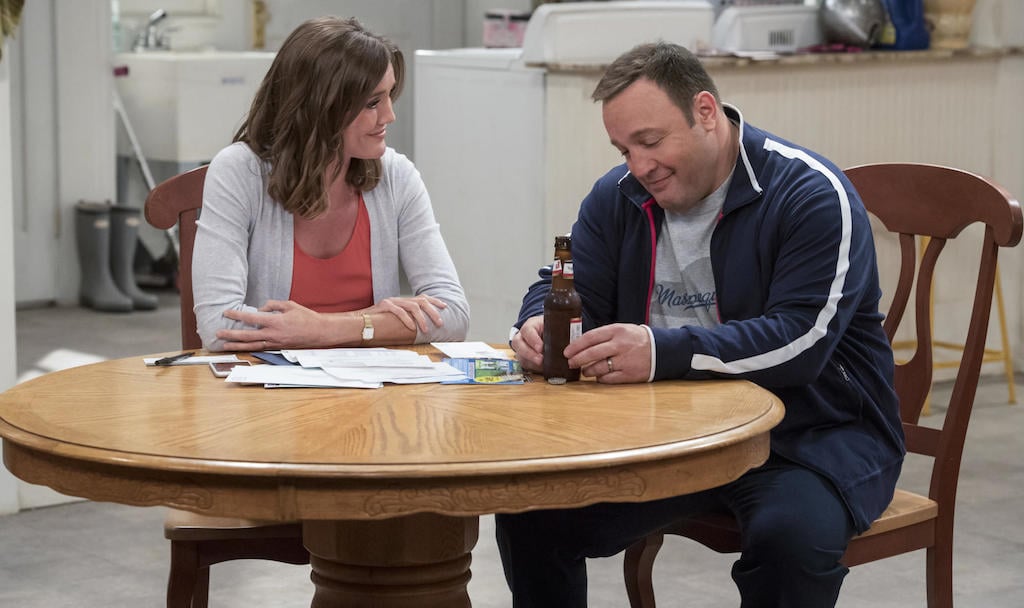 In 2016, Erinn Hayes co-starred as the wife of Kevin James on a new sitcom titled Kevin Can Wait. When James' former TV wife Leah Remini guest starred on the show though, producers saw the same chemistry that made them so good together on The King of Queens and decided to write Hayes out of the series altogether.
After she was fired, Hayes took to Twitter to confirm the news writing, "True, I've been let go from the show. Very sad, I had a great experience season 1. Thank you for all the support from our wonderful fans."
Next: Who is in need of 'Anger Management' here?
5. Charlie Sheen and Selma Blair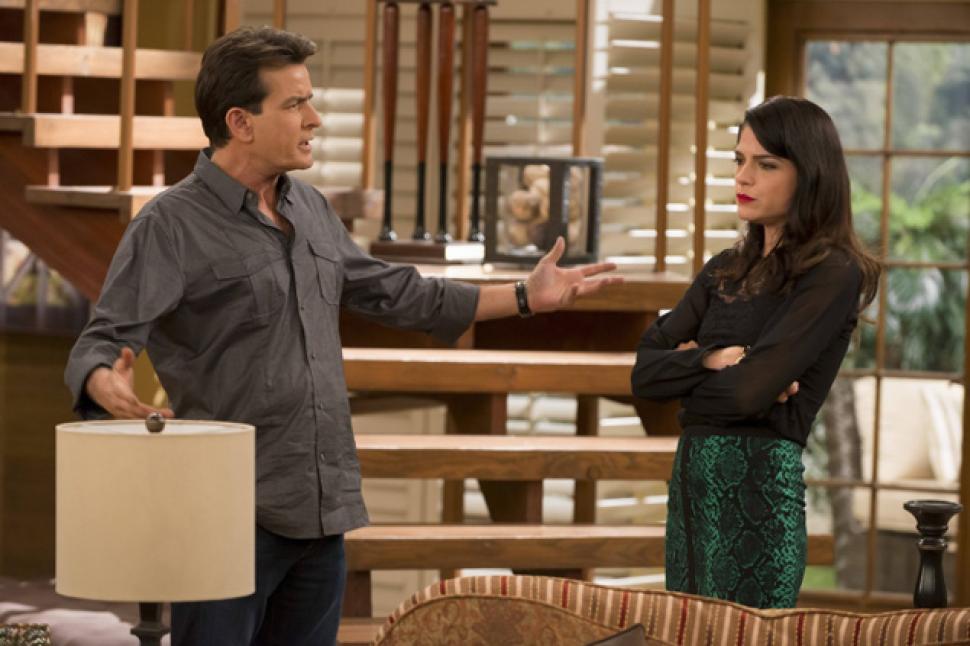 After his feud with Two and a Half Men showrunner, Chuck Lorre, which led to his dismissal, Charlie Sheen worked on another show titled Anger Management. His co-star was Selma Blair, but the two had issues with one another off screen and could not get along so Sheen reportedly gave producers the she-goes-or-I-go ultimatum.
Blair was kicked off the series and those who worked on the show later said that she was going to be written out anyway.
Next: These co-stars experienced their own 'Growing Pains.'
6. Kirk Cameron and Julie McCollough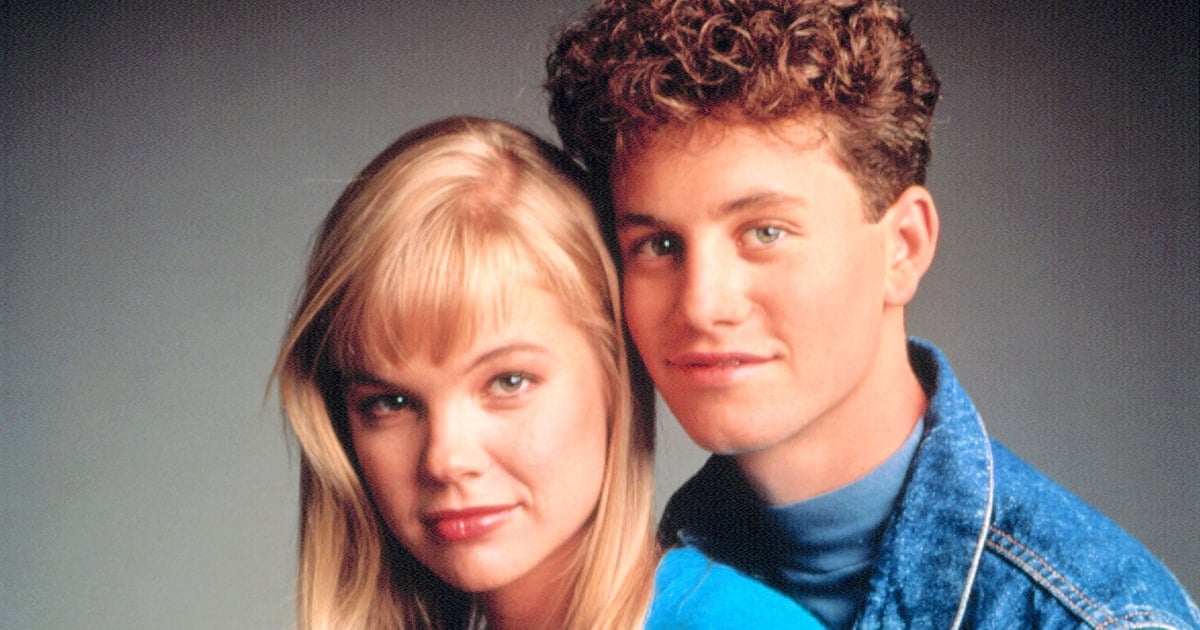 Actor Kirk Cameron's strong religious beliefs are nothing new. He's held those values since his days working on the wholesome sitcom Growing Pains, and when Julie McCollough joined the show, Cameron reportedly did not agree with her lifestyle. In 2005, McCollough told Howard Stern the fact she posed for Playboy really bothered the Christian actor, and she feels she was let go from the show because of his issue with it.
Fans, however, weren't pleased about her abrupt exit, so she was brought back for a goodbye episode in Season 5.
Next: Things got 'Ugly' on this set.
7. America Ferrera and Lindsay Lohan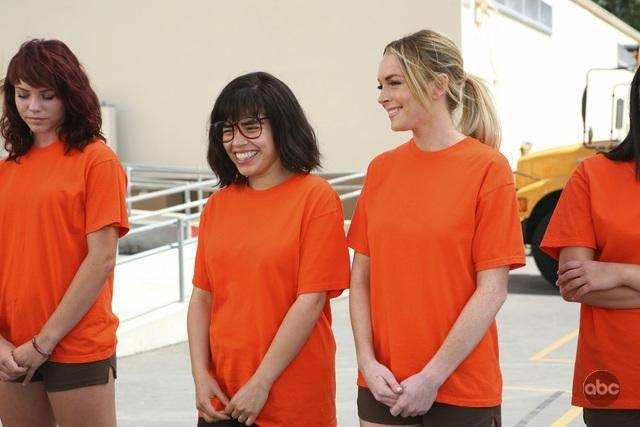 Actors have reportedly complained for years about working with Lindsay Lohan but still put up with her antics. America Ferrera was not one of those people. The two butted heads while working on Ugly Betty and Lohan's reoccurring role, which was supposed to last six episodes, was cut to four. Sources dished on the details about Lohan's time on the set of the show and said it was a disaster.
"Lindsay would show up every day with an entourage of people. She smoked 24/7, and after she left, they had to repaint her dressing room it was such a mess," the insiders told the New York Post, adding that Lohan "refused to go on set until America was there – it was a power play."
Next: There may have been a few catfights in this famous zip code. 
8. Tori Spelling and Shannen Doherty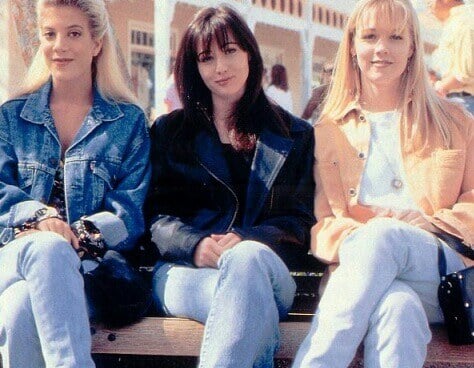 Shannen Doherty has courageously fought breast cancer and garnered public support from her Beverly Hills, 90210 castmates while documenting her battle. However, when they were actually working on the show together, things didn't exactly go smoothly, especially between her and co-star Jennie Garth. Things apparently got so bad that they came to blows so Tori Spelling, who played Donna Martin and was the daughter of show producer Aaron Spelling, told her dad that Doherty needed to go.
"I remember I could hear the door fly open and everyone screaming and crying," the actress recalled the incident which became the final straw. "That's when I was told the boys just had to break up Jennie and Shannen. It was like a fist fight."
Next: Another co-star who wasn't 'Charmed' by Doherty 
9. Alyssa Milano and Shannen Doherty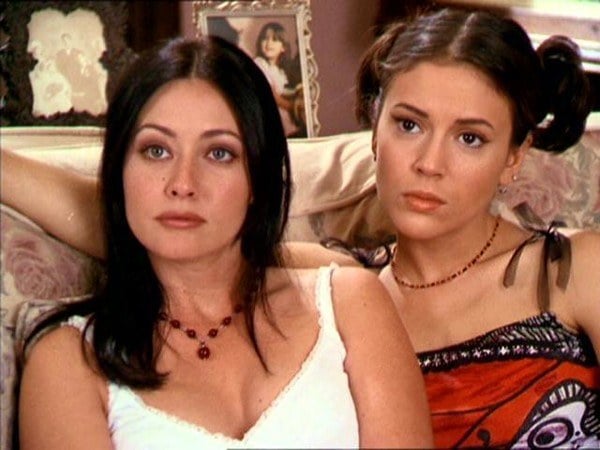 The 90210 cast members weren't the only ones who feuded with Doherty — the same can be said for her Charmed co-star Alyssa Milano, and she too reportedly had Doherty tossed from a show. While Milano never publicly said she was responsible for her castmates' exit, after she was written out, Doherty confessed to behind-the-scenes drama and made it a point to mention who she would miss working with and it wasn't Milano.
"There was so much drama on the set and not enough passion for the work … I don't have time for drama anymore. To me, it's sort of whatever. I'll miss Holly [Marie-Combs] a lot," Doherty said.
Next: These 'Single Ladies' weren't happy with each other.
10. LisaRaye McCoy and Stacey Dash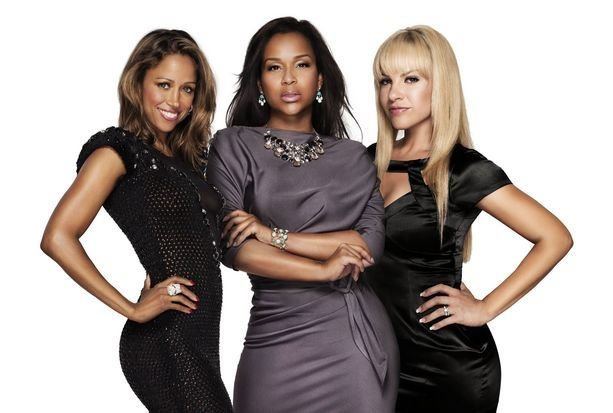 Actress Stacey Dash has made a few enemies in Hollywood over the years and one of those is former Single Ladies co-star LisaRaye McCoy, who admitted she got Dash fired after she grew tired of her antics.
"In Hollywood, I learned to be a boss," McCoy explained. "I had to say to Stacey Dash, 'If you don't get your motherf**king finger out of my face…' So for our second season of Single Ladies, there was a replacement for Stacey Dash."
Next: These film and TV actors clashed over Broadway play.
11. Alec Baldwin and Shia LeBeouf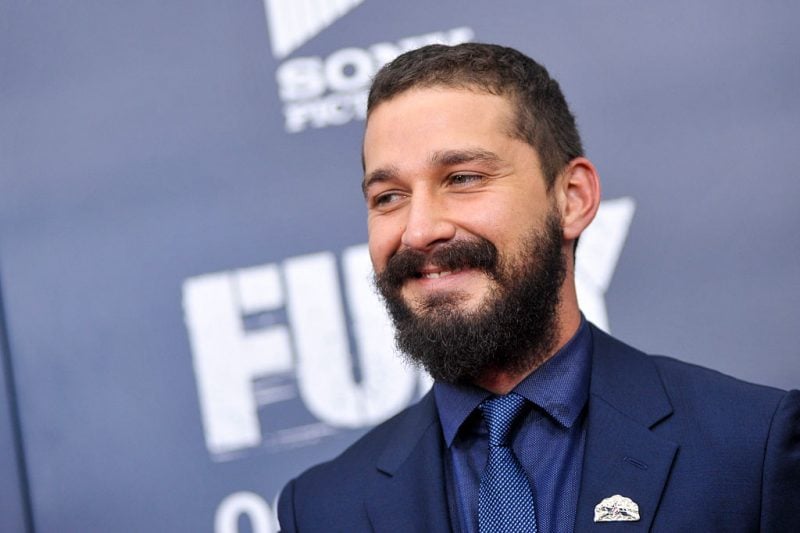 In a case of egos clashing, Alec Baldwin and Shia LeBeouf had a difficult time working together and it apparently got LeBeouf fired from the Broadway production Orphans in 2013. Baldwin spoke to Vulture about what went down between them.
There was friction between us from the beginning … And one day he attacked me in front of everyone. He said, "You're slowing me down, and you don't know your lines. And if you don't say your lines, I'm just going to keep saying my lines" … So I asked the company to break. And I took the stage manager to another room, and I said one of us is going to go.
The bigger star was kept on the project and LeBeouf was given his walking papers.
Next: There weren't any 'Angels' on this set. 
12. Lucy Liu and Bill Murray
Bill Murray and Lucy Liu couldn't stand each other on the set of Charlie's Angels after Murray reportedly told her she couldn't act, so she threw a couple punches his way. Murray downplayed the incident saying it wasn't a big deal, but it was a big enough deal that he was not asked to return for the sequel.
Bernie Mac took over Murray's role in Charlie's Angels: Full Throttle.
Next: These very famous names won't work together decades after the incident in question. 
13. Sylvester Stallone and Richard Gere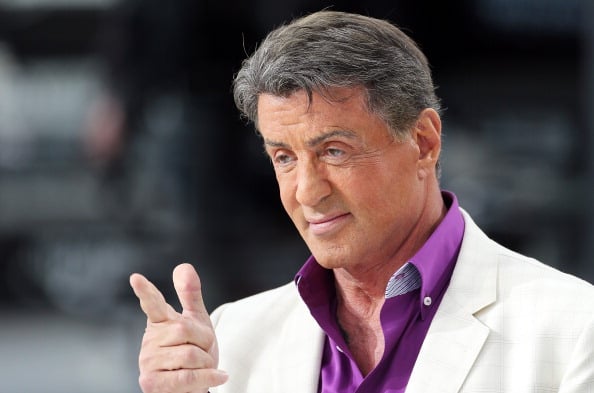 Early in their careers, Sylvester Stallone and Richard Gere were supposed to star alongside one another in a low-budget film called The Lords of Flatbush. However, things weren't good from the start, and the actors got into arguments constantly. Stallone recalled how Gere spilled greasy food on his pants, and that was the last straw before their director had to make a decision about who should go and who should stay. Stallone was chosen to stay on the project.
This occurred back in the '70s but even after all these years, don't look for these two to star together in any movies. Stallone has said that Gere still dislikes him, which is something Gere hasn't disputed.
Next: Apparently, one of these co-stars was 'expendable' after all. 
14. Sylvester Stallone and Bruce Willis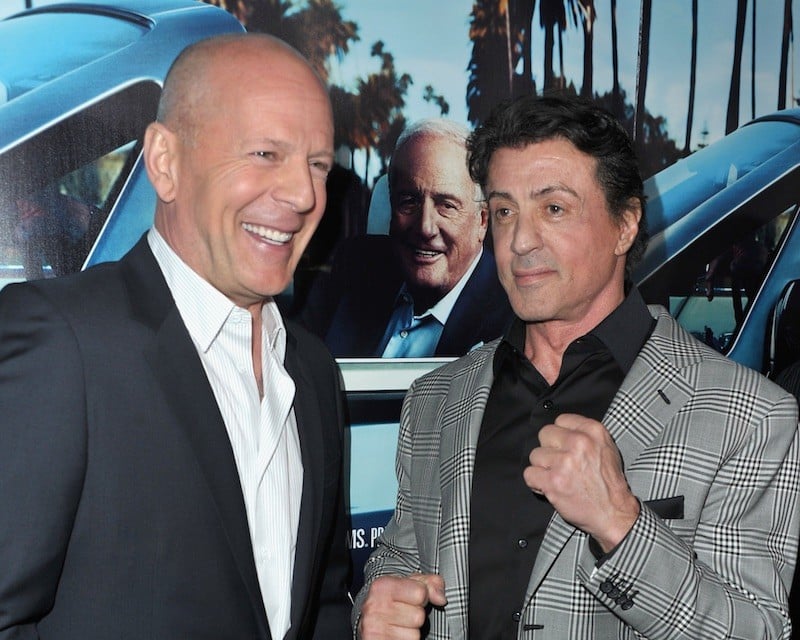 What do Shannen Doherty and Sylvester Stallone have in common? Well, they both made our list twice.
This time Stallone got rid of Bruce Willis. The Die Hard actor appeared with Stallone and several other action stars in The Expendables and The Expendables 2, but when it came time for the next installment of the franchise, Willis was not a part of it. The Rocky star tweeted, "WILLIS OUT… HARRISON FORD IN !!!! GREAT NEWS !!!!! Been waiting years for this!!!!"
He followed that up with a cryptic tweet that read "GREEDY AND LAZY …… A SURE FORMULA FOR CAREER FAILURE." So, of course, many believed he was referring to Willis.
Next: It sounds like we may be seeing this Old Hollywood actor make headlines for previous instances of sexual harassment soon. 
15. Warren Beatty and Sean Young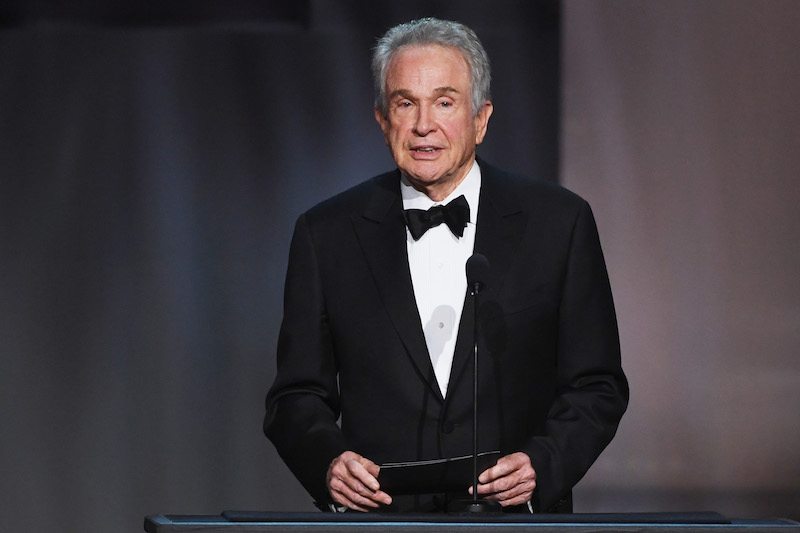 Sean Young said that she was fired after a few days of shooting Dick Tracy because she refused co-star Warren Beatty's sexual advances. According to Young, the following occurred:
Basically, he sacked me because I did not want to go to bed with him. In the seven days we worked together he just made sexual advances. He tried to kiss me. I was unresponsive and kept joking with him about it. Like, "Ha, ha-what a ladies' man you are." But I drew a clear line for him that I was not interested. It was not as if he got the hint. One time I had to say, "Stop it." I had to push him away.
The role of Tess Trueheart eventually went to Glenne Headly. 
Follow Michelle Kapusta on Twitter @philamichelle.
Read more: From 'The Voice' to 'Dancing with the Stars': The Biggest Reality TV Show Feuds
Check out The Cheat Sheet on Facebook!