Seth Rogen Admitted to Being High Almost '100%' of the Time in His Movies
Actor Seth Rogen plays many characters who love to smoke weed. But that doesn't mean Rogen is just like the characters he plays. Then again, maybe it does. During an appearance on The Late Show with Stephen Colbert, Rogen admitted just how often he's high in scenes. Keep reading to learn what exactly Rogen said about how often he's high in his films.

Rogen stars in 'Long Shot' opposite Charlize Theron

Rogen appeared on The Late Show with Stephen Colbert to promote his new film, Long Shot, starring himself and Charlize Theron.
The comedy, out May 3, 2019, follows Fred Flarsky (Rogen), a journalist, who runs into his childhood crush and former babysitter, Charlotte Field (Theron), now the Secretary of State. She hires him as a speechwriter and in the process, the two develop a connection.

Rogen on working with Theron: 'I was scared'

"I was scared," Rogan told Stephen Colbert about working with Theron for the first time. "It's funny because I'm an actor and I don't like it when people assume I am who my characters are but whenever I meet another actor I just assume they are who their characters are," Rogen said.

"When I met Charlize Theron I'm like, 'Oh, she's going to kill me,' because that's what she does, she kills people, generally speaking. And in a movie, I am the type of guy she would kill 100%."

"I was a huge fan of hers for years and years and I always thought she was funny," Rogen added. "I would see her do interviews and stuff like that and she was always very funny. So, I thought it would be amazing to try to make, like, a comedy with her."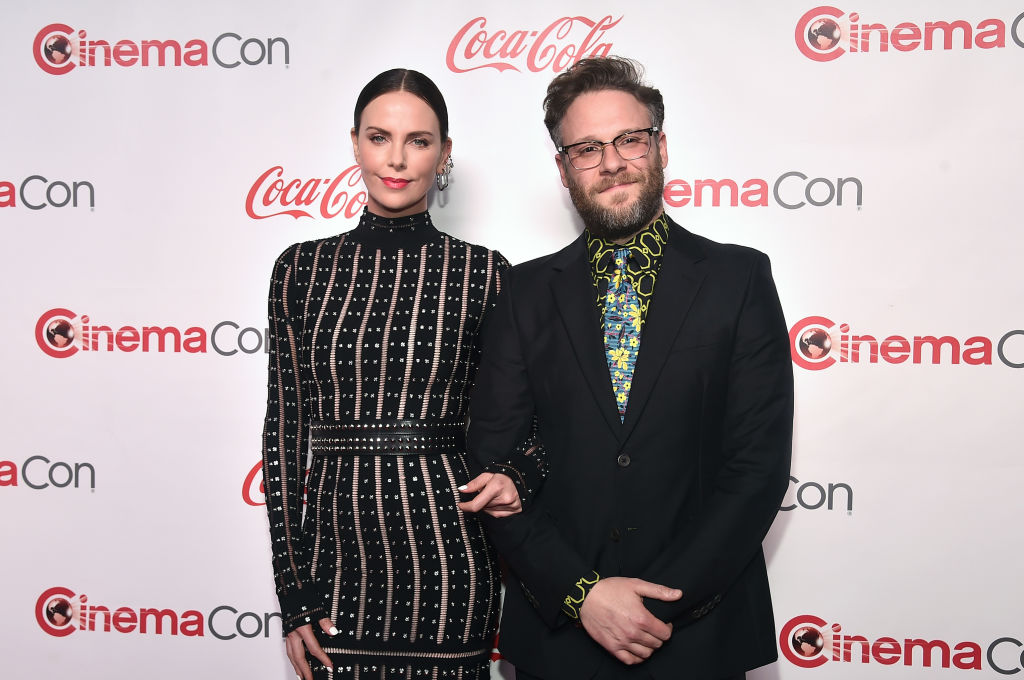 "But she is an incredible actor, and I'm like an OK actor but I realize I'm not, I'm not as good as she is at all, and one of the things I know that makes me not a great actor is when I'm in a scene with someone who's acting really, really well, I find myself thinking, 'Whoa, this person's doing good!'"

"Then I start thinking, 'I shouldn't be thinking that I'm in a scene right now.' And then I start thinking like, 'She's staring at me. Talk! Is it my turn to talk? Should I be talking?' And I'm sure Daniel Day-Lewis has never thought that ever throughout the course of his career."

Rogen on smoking weed while shooting scenes
After Rogen joked about his acting skills, Colbert told him, "I know you are not your characters," to which Rogen replied, "No, I am not."

"You're not your characters but you do enjoy the occasional marijuana cigarette, my understanding is," Colbert said. "Uh, yeah. I smoke all day every day of my life," Rogen said laughing.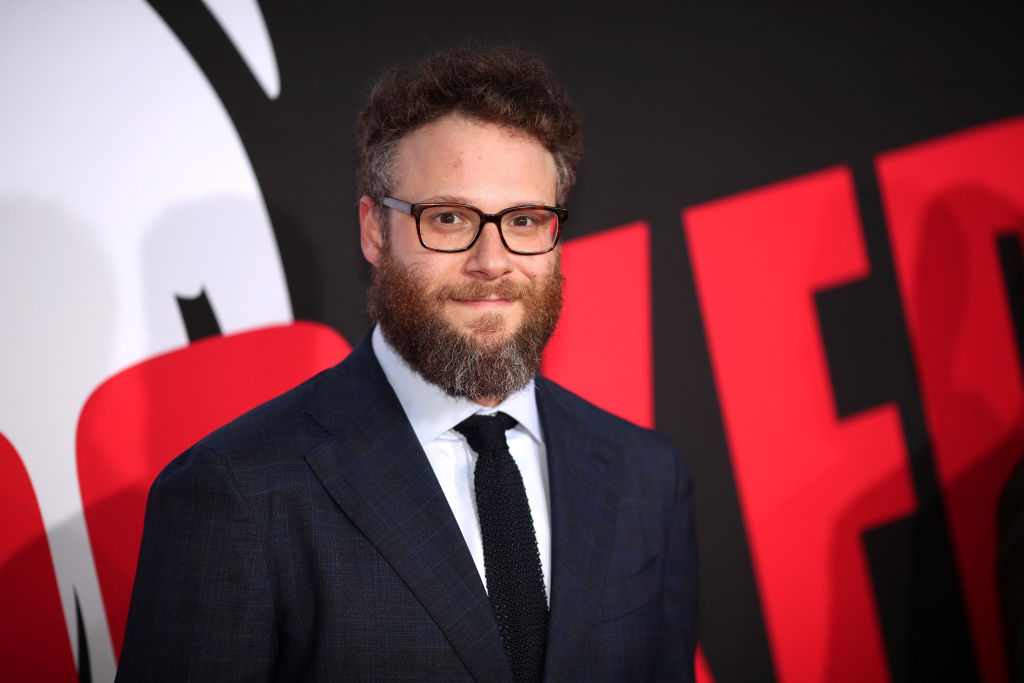 "Have you ever performed, acted high?" Colbert asked. "For the last 20 years exclusively," Rogen said laughing. "But yes, I do actually enjoy weed in my personal life and on film," he added.

How often is Seth Rogen high in his movies?

"So, keep in mind, any movie we see you in, there's a fairly good chance that you're high?" Colbert asked Rogen. Through laughter, Rogen replied, "There's 100%, yes, uh, yeah."
Rogen and Colbert then went on to talk about Rogen's other movie premiering this summer, the highly anticipated remake of The Lion King, out July, in which Rogen plays the character of Pumbaa.