Seth Rogen's Greatest Movies: 5 Films You Have to See
Love him or hate him, Seth Rogen has become one of the most recognizable (and successful) comedy stars of the last decade. From his roles on short-lived but beloved television series like Freaks and Geeks and Undeclared, no one could have predicted that Rogen would turn out to be the international star he is today. With the actor starring in both the highly anticipated biopic Steve Jobs (as Apple co-founder Steve Wozniak) and the holiday comedy The Night Before this fall, let's look back at some of his best film roles to date.
1. The 40-Year-Old Virgin (2005)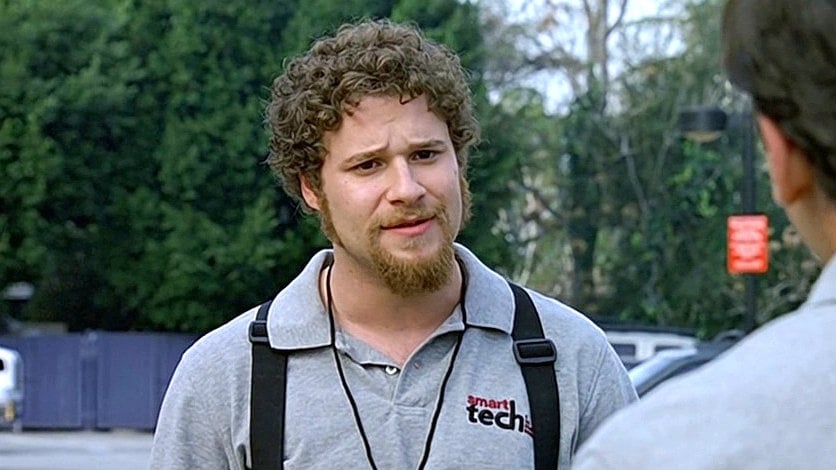 The directorial debut for Judd Apatow, The 40 Year-Old Virgin announced the filmmaker to moviegoers as a bold new comedic voice. Similarly, it served as the perfect launchpad for Rogen, who stands out among the ensemble cast and delivers some of the most quotable dialogue in the film. Whether playing off star Steve Carell or other supporting actors like Paul Rudd, Rogen's crass, in-your-face sense of humor is absolutely on display here, and it sets the tone for the slacker everyman persona that would ultimately become his trademark.
2. Knocked Up (2007)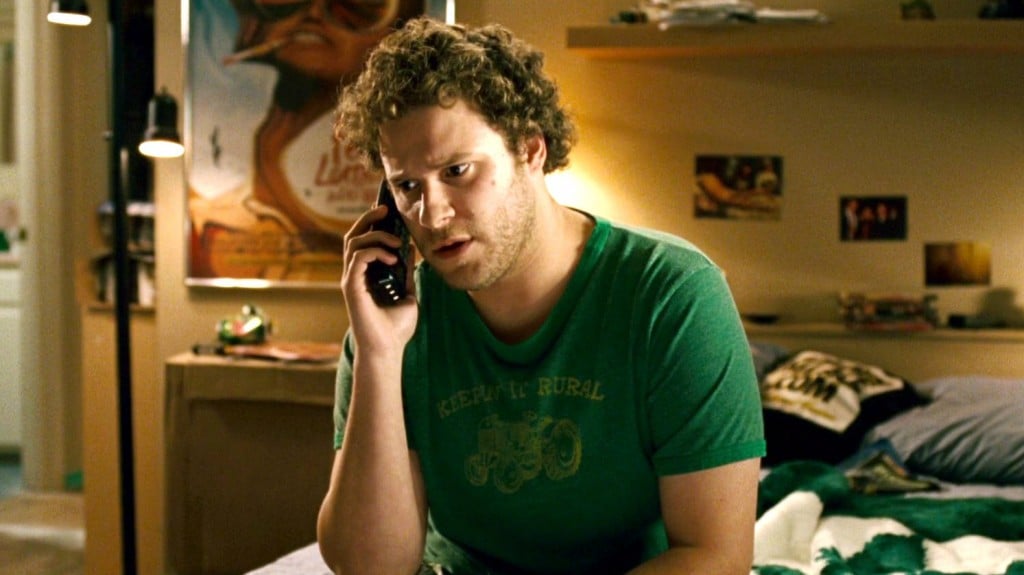 Perhaps the most well-known and accessible of Rogen's hits, Knocked Up served as the second big-screen collaboration between the actor and writer/director Apatow. More importantly, it helped Rogen make the transition to leading-man status with ease and marked the first time Rogen was able to inject some genuine heart into a performance. Despite Katherine Heigl's controversial comments on the film following its release, she and Rogen have incredible chemistry in what is ultimately a sweet and unconventional love story that remains a favorite among fans.
3. Pineapple Express (2008)
Stoner comedies may not be for everyone, but Pineapple Express stands as one of the best films of its kind in recent years. Rogen and frequent co-star James Franco, who earned a Golden Globe nomination for his role here, star as a process server and his drug dealer, respectively, who go on the run after witnessing a murder. Co-written by Rogen (with his writing/directing partner Evan Goldberg), the film also established Rogen's continuing tendency to play the straight man amidst more scene-stealing characters (more on that later).
4. 50/50 (2011)
A departure from Rogen's usual comedic fare, 50/50 sees the actor play Kyle, the loyal best friend to cancer patient Adam (Joseph Gordon-Levitt). The film gives Gordon-Levitt plenty of emotionally complex material to work with, but Rogen really surprises with one of his most grounded, multidimensional characters yet, lending strong support to his co-star just as his character does onscreen. In many respects, Rogen is playing a version of himself in the film, as it is loosely based on screenwriter Will Reiser's bout with cancer. Rogen and Reiser had been friends for years.
5. This Is the End (2013)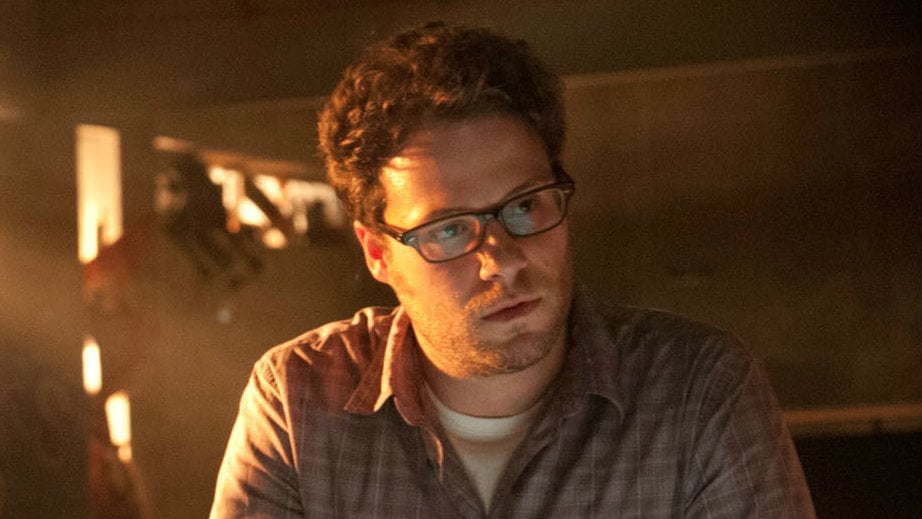 This Is the End ironically marked the beginning of a whole new chapter in Rogen's career, since it was his first time behind the camera (again with Goldberg). The duo wrote and directed this meta-comedy, which sees Rogen and a host of other celebrities playing versions of themselves when the apocalypse hits during a party at James Franco's house. Incisive and shocking, the film is based on the 2007 short Jay and Seth vs. the Apocalypse and allows Rogen to riff on his own persona while letting co-stars like Jonah Hill and Danny McBride claim most of the laughs.
Honorable mentions
Superbad (2007)
Zack and Miri Make a Porno (2008)
Funny People (2009)
Neighbors (2014)
The Interview (2014)
Follow Robert Yaniz Jr. on Twitter @CrookedTable
Check out Entertainment Cheat Sheet on Facebook!       
More from Entertainment Cheat Sheet: