Seth Rogen's Mom Just Dropped This Hilarious Tweet About 'Below Deck'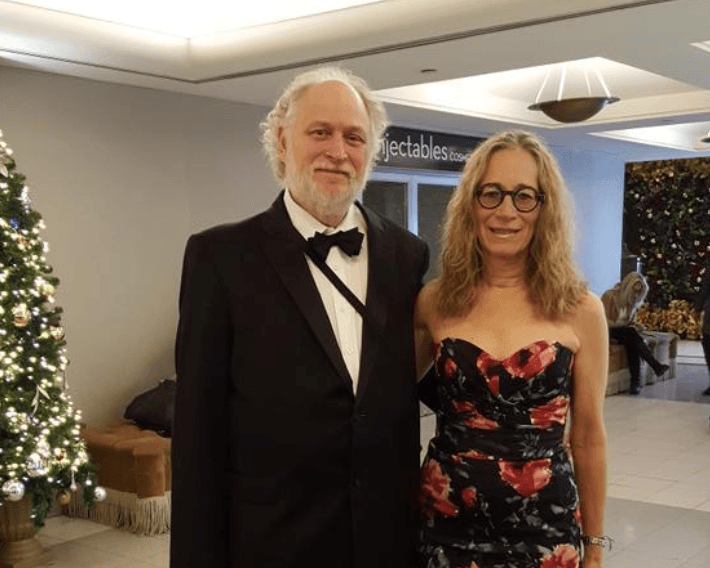 Move over Seth Rogen because your mom Sandy is really showing her funny bone on Twitter. While Seth was tweeting about how Home Alone blew his mind, Sandy was relaxing in Canada and sharing some pretty hilarious observations about life and even Below Deck.
Sandy is developing quite the cult following on Twitter. Her quick humor and hilarious observations have helped her cultivate a following of over 82,000 fans. Over the holidays, she's dropped a few funny tweets, including one about her foray into watching Below Deck. While it is unclear whether she was hooked or not, she admitted to binge-watch the series on Christmas Day.
'Below Deck'–why!?
Apparently Sandy happened upon Bravo's Below Deck marathon as Seth's mom found herself dug in deep with the show. Around 2 am she tweeted, "I just watched about a million " below deck" s why ????!!!!! Why!!!" While it is still unclear whether she liked or didn't like (likely not a fan) of the show, a number of her followers clearly are fans.
One follower wrote, "Can't decide if I'd rather be a guest or a crew member! Below Deck is awesome!" Meanwhile, two others asserted "Because it's impossible to look away. Haha." and "This! It's so horrible that it's fascinating."
Of course, one follower hilariously replied, "Are you ok?! Send an SOS" along with a laughing/crying emoji. Others said they just did the same thing and even compared it to being the new Downton Abbey.
She also made these hilarious recent observations
Watching endless Below Deck episodes wasn't the only thing Sandy tweeted about lately. Earlier in the month, she made this admission on Twitter. "I am pretty sure i put hair conditioner on my face instead of body lotion. All those little bottles look the same. It was actually quite fine."
She also told this story about traveling through the Toronto airport too. "Just went into bathroom in Toronto airport with 27 stalls!!!" she tweeted in early December. "We had spoken to very nice bathroom caretaker earlier and asked if there was one way down the hall where our gate was. She said yes and its a big one! When went in it was huge and I counted the stalls. She was coming in as I was going out. I said. Wow you were right it was ..Huge. She looked at me and said 27! I said yup. I counted. We bonded." Fans loved her story, asking her to write a book. And also wrote, "Sandy Rogen tweets are the tweets we all need currently."
And embarrasses her son on Twitter too
Like any proud mom, she also likes to re-tweet her son's posts. This includes when Seth was recently inducted into the Canadian Walk of Fame and a poll comparing Seth to Chris Paul. Plus she retweeted Seth's post about his movie, The Night Before.
At the same time, she loves to tweet those cringy things that tend to embarrass the kids. Sandy posted on Twitter, "In yoga when you can see the very private parts of the woman in front of you through her pants , should you tell her? Maybe the person behind me can see the outline of my private parts. Dilemma." To which Seth responded, "Jesus mom."
Check out The Cheat Sheet on Facebook!