'Shahs of Sunset': Reza Farahan Gets Restraining Order Against Tommy Feight After Alleged Threat
Reza Farahan and Mercedes "MJ" Javid have had a relationship over the years full of ups and downs. The Shahs of Sunset stars are reportedly feuding and it's gotten to the point that Farahan was granted a restraining order against her husband, Tommy Feight. Here is the reason why and more behind their rumored feud.
Reza Farahan and Mercedes "MJ" Javid have reportedly been feuding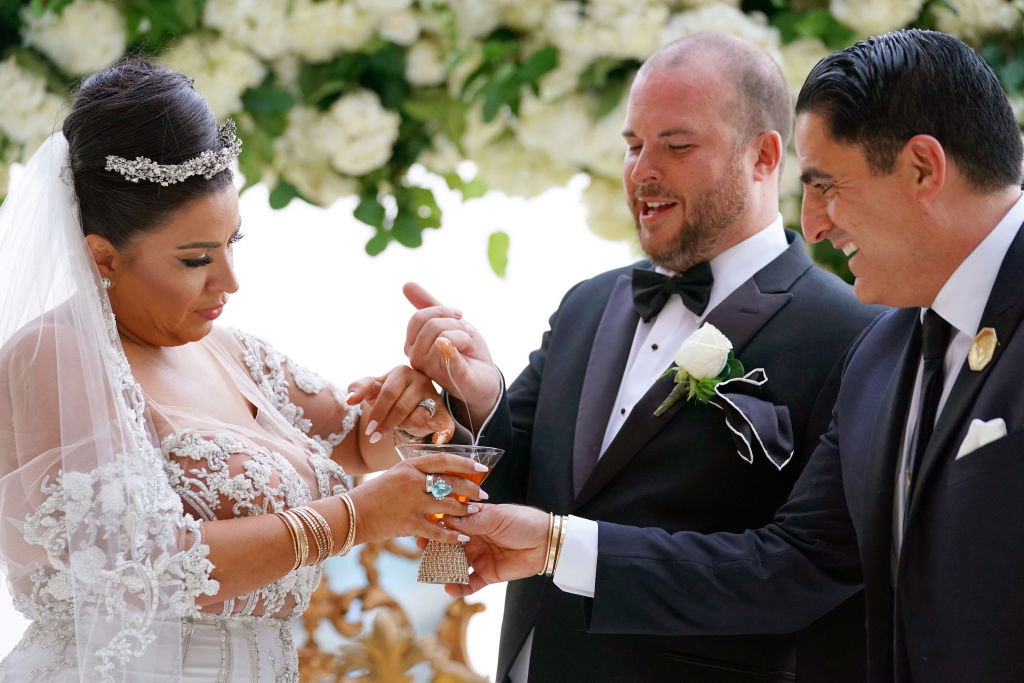 The co-stars have been friends for years, but recently they are at odds. There were even rumors that Javid pushed off filming for the new season.
She reportedly didn't sign a new contract with Bravo to get a higher salary, according to Page Six. Other cast members already started filming. Farahan and Javid were rumored to be feuding to the point where he blocked her on social media and he didn't visit her while she was recovering in the ICU.
Javid reportedly gave birth to Shams Francis Feight, who was healthy. However, she had complications and was in the ICU. The feud has reportedly only gotten worse.
Farahan was granted a restraining order against Feight
The two reality stars will most likely not be near each other for some time now. Farahan has been granted a restraining order against Feight. Feight must stay 100 yards away from him and his husband, Adam.
The Blast reports that the restraining order says Farahan claimed Feight "threatened my life by phone and at 2:34 pm he vandalized our home" on May 19. Farahan reportedly has a video from his security camera of Feight "holding a bat" when he was at his home. Feight reportedly is seen throwing plotted plants around the backyard. Farahan said he called the LAPD once he saw Feight outside his home.
Why is Farahan at odds with Feight and Javid? He claims this is over the show.
He claims Javid spread lies about him trying to become the "ringleader" of the show
Farahan reportedly told The Blast that this all started because Javid allegedly is trying to become the "ringleader" of the show. He said she is campaigning against him by spreading lies.
The reality star said one of the alleged lies is that he cheated on his husband, and committed things like sexual harassment. He recently posted private text messages between him and Javid, which reportedly showed personal medical information and angered Feight before he showed up to his house.
Javid previously shared a message on notes app claiming she wouldn't be part of Season 8, according to E! News. Part of the message reportedly read, "I'm declared a miracle to have lived thru [sic] a medical ordeal during 55 hours of childbirth, nearly never met my son, and had over 50 Cedars doctors & nurses come to see with their own eyes that I made it—doctors and nurses who had never even meet [sic] me—ever, came in repeated times.. and where are my f**king "friends?"
Farahan then posted on Instagram about the drama with a screenshot of text messages from Javid being in the hospital after giving birth. According to Ok!, he captioned the exchanged with, "When you're evil and plotting against your best friend of 30 years, make sure not to leave receipts in plain sight. The fact is someone that I loved, cared for and supported allowed fame to get to her head and she came for me when she 'dying' and in ICU." Farahan has since deleted the post.