'Shameless' Season 10: 3 Things We Learned From the Newest Trailer
It won't take much to make TV lovers feel warm and fuzzy this fall, for Shameless returns on Sunday, Nov. 10. All ye faithful viewers can get back to the chaos that has made the Gallaghers and their cohorts so endearing.
The sun will rise and set in the South Side once again, and Showtime is making sure we look forward to it. Since August, the network has been dropping teasers for the hit series, giving us hints about how the gang will go on without Fiona.
The trailer that hit the web on Friday the 13th reminds us of the "then" and provides some insight into the "now." Everything in this clip stood out, but here are some notable catches for season 10.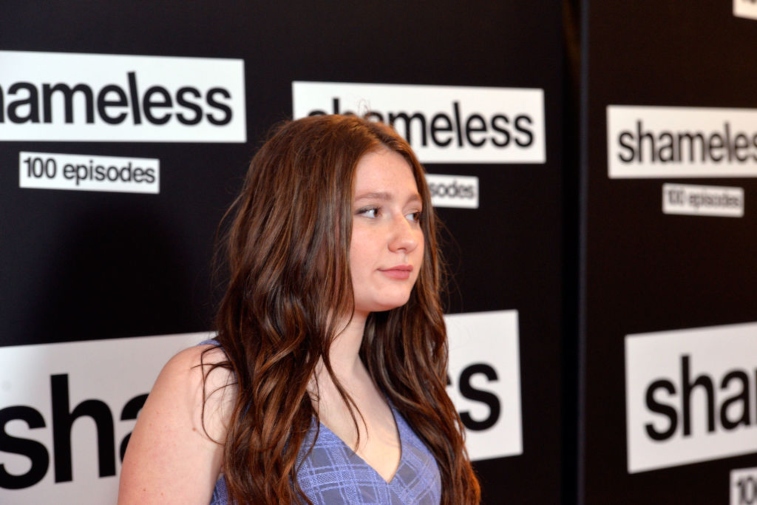 Fiona still checks in
Oh, that first frame is either a tell or a tiny tribute to Emmy Rossum's Fiona. A zoomed in shot on a ringing phone shows that everyone's favorite big sister/unofficial mama still calls to check in on the family.
It's a clever move that keeps her connected to the clan and lets us know that just because Fiona is gone from the home, she's not forgotten. Or is she? It will be fun to watch and find out if anyone actually answers her calls or if her correspondence will be non-existent for the rest of the series. We like the idea that door remains open and the show could possibly play up Fiona's looming presence.
Debbie is Queen Bee
Though some fans find Debbie to be annoying or one of the worst Gallaghers, she started stepping up and handling the household business after Fiona moved into her own apartment building. It was the reason Fi left the $50,000 check in her care.
Showtime's press release contained a short blurb about season 10 Debbie that reads she "has stepped in as the family's new matriarch, ruling over the Gallagher household with an iron fist." In this new trailer, we see her bossing Frank around, controlling the house's finances, and maybe dipping into the reserves for luxury clothes. We see you in that mirror, Debs!
Unlike Fiona, she wants everyone to wash their own stuff and unlike Fi, she's investing in some quality fashion items—even though we're unsure how she's acquiring said pieces. We're glad to see she's still employed as a welder though.
Liam is getting more screen time
Remember when Liam was just a baby who was passed around or left with the sitter? Fans have watched him get older, wiser, and hip to the ways of his family, but for much of season nine, he was nowhere to be found.
Like many fans, the Chicago Tribune questioned the 9-year-old's status last season, pointing out that the character doesn't get much play in terms of his inner feelings or motivations. Liam is smart, funny, and cool, but now we know he'll be doing much more in season 10 than hanging out with Todd.
It's been revealed that he'll be exploring his black heritage in the upcoming episodes, and if you peeped his appearance in the trailer, you'll notice he's rocking an afro and dashiki.
Showtime shared that he'll be learning some things from V (Shanola Hampton) and others from a new character named Mavar, who, according to Deadline, is "a much needed role model for Liam (Christian Isaiah) as Liam explores his racial identity outside of the Gallaghers." Mavar will be played by Anthony Alabi.
At some point though, it looks as if Liam trims his hair and gets in on some Gallagher shenanigans with Carl, and knowing those two, it will be both funny and risky. Either way, we'll get to see more of Liam! Watch the clip again.
Season 10 of Shameless has been pushed back from its premiere date of Sunday, Nov. 3 to Nov. 10. Catch it then at 9 p.m. EST.