Shane Dawson's Merch Store, Powered By Jeffree Star's Killer Merch Company, is Officially Sold Out
Is the success of this YouTuber really a surprise? Within a matter of hours, the products available on Shane Dawson's website, in collaboration with Jeffree Star's Killer Merch Company, sold out. When will Shane Dawson restock? What are fans saying about these pig-inspired products? Here's what we know.
Shane Dawson and Jeffree Star are collaborating on makeup, merchandise, and the series, 'The Beautiful World of Jeffree Star'
The wait is finally over. Shane Dawson and Jeffree Star first hinted at their collaboration last year. Now, the products out and released to the world. Well, kind of. On Oct. 15, 2019, the YouTuber's merchandise store went live online, featuring products like pig head-shaped backpacks, iPhone cases, hoodies, and t-shirts. Even Andrew Siwicki has a section in the online store.
Shane Dawson's store is powered by Jeffree Star's company, Killer Merch. According to their website, this company helps "artists and brands create amazing merchandise for both their individual web stores and retail stores- we even handle tour merchandise for live event needs. We handle all aspects of merchandise production, so your favorite artists and brands can focus on developing fresh, creative ideas for you."
In the past, Shane Dawson's t-shirts were available at retailers like Hot Topic and Amazon. However, as shown during the "The Secrets of the Beauty World" episode, Shane Dawson made far less profit from those large companies.
"You've been down a crazy path, and I feel like once we've made some magic like, obviously we're gonna create 'til we want to die, but from your own [merchandise] store and makeup, you could retire," Jeffree Star said during the documentary series.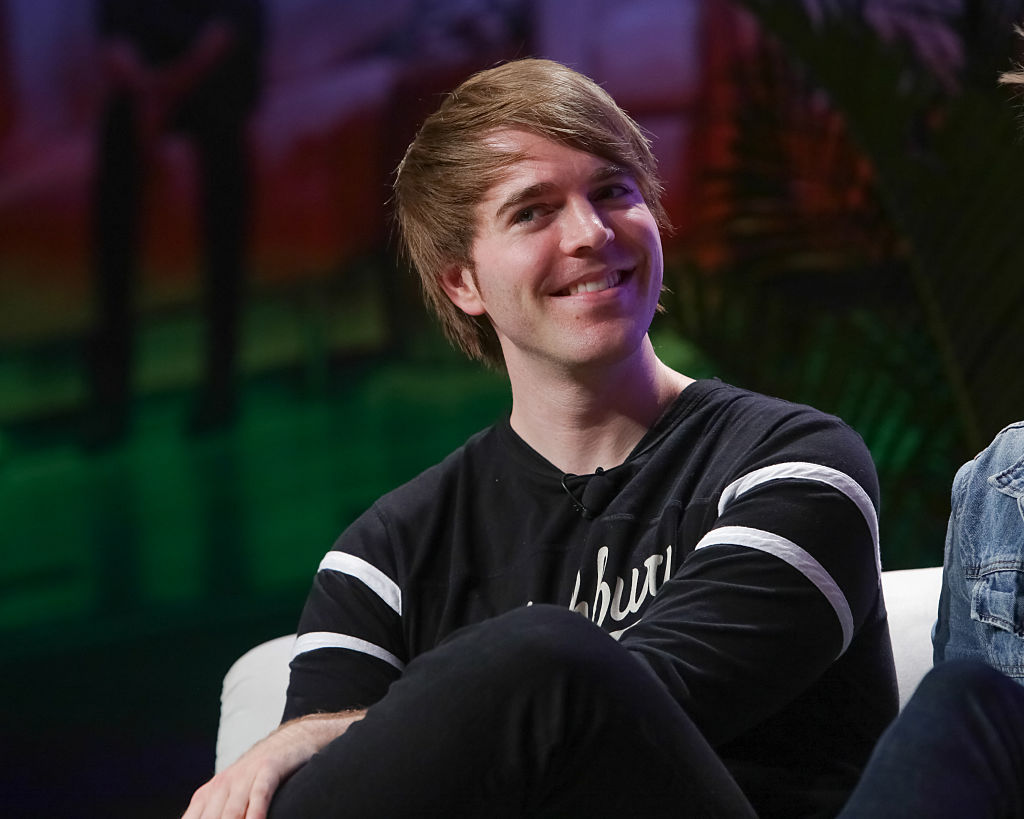 Shane Dawson launched his official merch shop online and already, all the products sold out
Within a few hours of its launch, Shane Dawson sold out of all merchandise. The YouTube posted a message on Twitter, telling fans that he never sold out of merchandise before.
"I've never sold out of anything before in my life. Thank you guys for being so supportive today. I'm crying and in total shock. Thank you, Jeffree, for helping me think more of myself this year. I love you so much," Shane Dawson tweeted.
As a result, fans of Shane Dawson took to social media, congratulating the YouTube celebrity. One fan tweeted, "I'm so proud of you for doing the iconic photoshoot for the site. I know they are hard for you. You slayed! I'm so thankful to Jeffree Star for helping you find more confidence in yourself! Google friendship and this photo pops up!"
"Your merch looks so amazing and I'm definitely buying some when there's a restock! I'm so happy for you and you really deserve it so so much," tweeted Eugenia Cooney, who previously collaborated with Shane Dawson.
When does Shane Dawson's Conspiracy Palette come out?
T-shirts are not the only products Shane Dawson has up his sleeve. The main focus of this collaboration is the makeup — primarily his eyeshadow palette, the Conspiracy Palette.
Unfortunately, there's no word regarding when Shane Dawson will restock his merchandise or when his line of makeup products launches. However, fans can learn more about the behind-the-scenes of creating these products on Shane Dawson's YouTube channel, where his documentary series details the process of creating makeup.
Episodes of The Beautiful World of Jeffree Star are available for streaming on Shane Dawson's YouTube channel. To learn more about Shane Dawson's merchandise, visit their website.