Shane Dawson Premieres Trailer for YouTube Series 'The Beautiful World of Jeffree Star'
The wait is over — after months without new Shane Dawson videos, the YouTuber posted the trailer for his upcoming project with Jeffree Star. This series, entitled The Beautiful World of Jeffree Star, premieres later this week and fans are already living for it. What will the Jeffree Star series be about? What are fans saying about the trailer? Learn more about it here.
Shane Dawson made videos with Jeffree Star in the past
He's been called one of the most popular YouTubers of all time. Shane Dawson made a name for himself with characters and skits when he started he channel over a decade ago. Since then, he branched off to create conspiracy theory videos and multiple documentary series'. One of which was about makeup guru Jeffree Star, broken up into several YouTube videos in 2018.
For the past few months, Shane Dawson and Jeffree Star teased their latest collaboration. Now, the wait is finally over. Shane Dawson posted the trailer for his latest YouTube series, which premieres during October 2019.
On Sept. 24, Shane Dawson premiered the trailer for 'The Beautiful World of Jeffree Star'
After months of anticipation, Shane Dawson released the trailer for his upcoming videos, entitled, The Beautiful World of Jeffree Star. Since its premiere, this trailer earned almost 5 million views on YouTube, jumping to the top trending spot on the platform.
This upcoming series will presumably showcase the hardships of being a YouTuber, both onscreen and behind-the-scenes. Although there were no words or explanations in this trailer, fans saw emotional moments in the YouTube community through the eyes of Shane Dawson and Jeffree Star. That includes the James Charles feud with Tati Westbrook and when Shane Dawson trended on Twitter.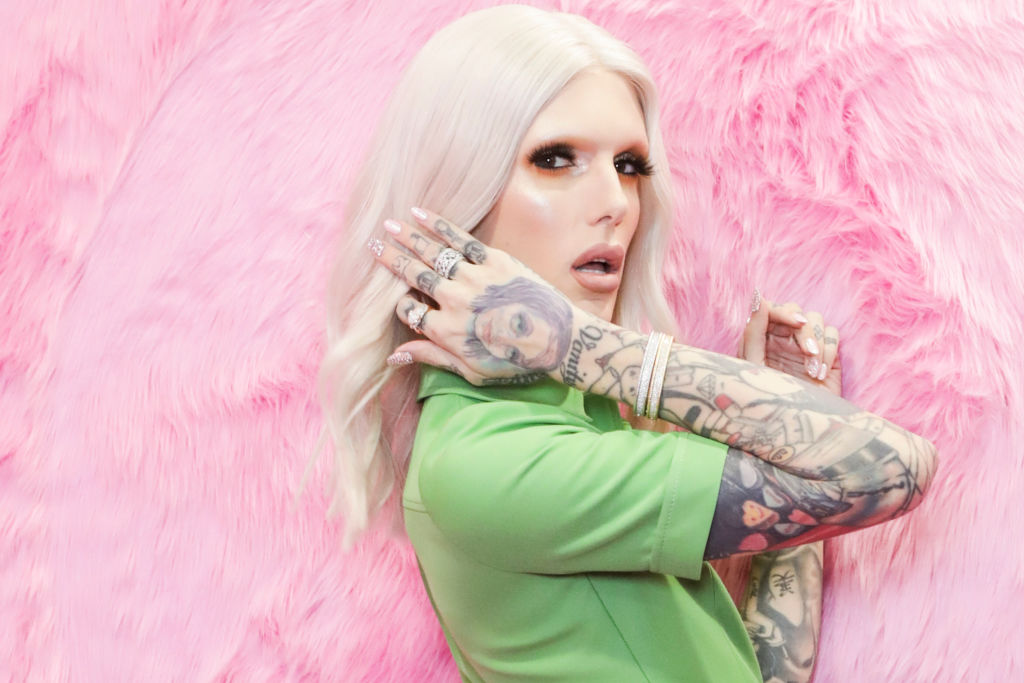 When does 'The Wonderful World of Jeffree Star' premiere on YouTube?
This YouTube project premieres online on October 1, 2019. Until then, some viewers shared their thoughts on the trailer on social media. The feedback, so far, has been mostly positive for the upcoming Shane Dawson series.
"Watched already and all I can say is wow. Like I will definitely be watching on October 1st and for however long the series is. I know this is going to be epic, iconic, and definitely worth the wait," wrote one Twitter user.
"Okay, but that new Shane Dawson series trailer is giving me crazy fans, giving me James Charles scandal, giving me proposal video, giving me boujee Morgan, giving me blue Andrew, giving me supportive Ryland, giving me makeup making, giving me toilet breakdowns and I am living," said another Twitter user.
Other Twitter users commended Shane Dawson for his unique content. Some stated that his multi-part series' and even his conspiracy theory videos broke boundaries in the YouTube community.
"Since I first started watching you, Shane, over the years and to see you evolve is absolutely amazing! I love how you have found something you enjoy and love and always exploring in the most creative ways alongside with your best friends," said one Twitter user.
The Beautiful World of Jeffree Star premieres on Oct. 1, 2019