Shannon Beador and Tamra Judge From 'RHOC' Are Seriously Twinning in This Instagram Picture
Shannon Beador from The Real Housewives of Orange County appears to be living her best life, like bestie Tamra Judge. The ladies are fit, healthy and are actually starting to look a little like each other, especially in a recent Instagram snap they both shared.
It looks like they are heading out on a girls' trip as they posted from what appears to be inside a plane. RHOC is filming right now so the trip and storyline may be seen when the new series launches.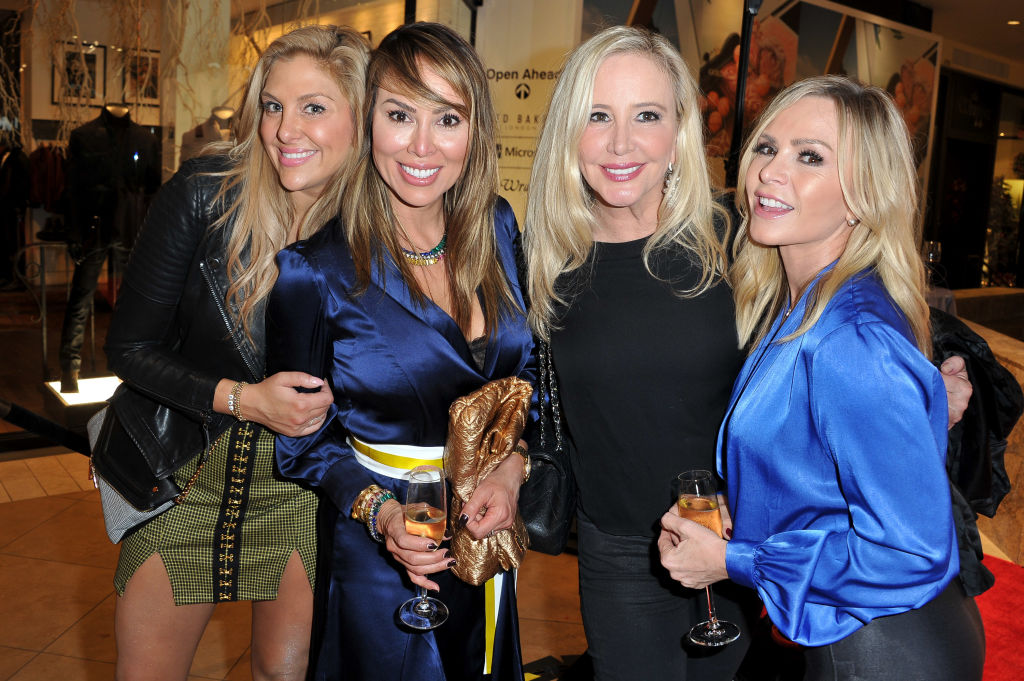 Both Beador and Judge are rocking smooth blonde locks. Plus, Beador's noticeably thinner face is starting to resemble Judge quite a bit. She hasn't been shy either posting about any cosmetic procedures she's had done, as well as updating fans on her healthy eating and workout journey.
Beador has worked extremely hard
Beador gained a considerable amount of weight when she was at odds with cast member Vicki Gunvalson and her marriage fell apart. She struggled for some time until she recently found her health and fitness groove.
Once she embarked upon her weight loss journey, there was no stopping her. She often posts Instagram videos of her walks and updates fans about her progress. In January, she announced she had lost 25 pounds but wanted to lose 15 more.
She started her own meal program through QVC, is working out and feeling better about life. "I've gotten stronger, deep down. Part of what I did after I separated with David — while staying home, not going out, and not doing much of anything — was I tried to self-reflect and figure out the changes I wanted to make in myself. What kind of person do I want to be?" she told People in October.
She's had a few cosmetic procedures
Beador has also openly posted about various cosmetic procedures she's had in recent months. She just posted about having the fine hairs removed from her face. Beador also tried cool sculpting on the back of her arms too.
She's had something called Clear Lift on her neck. Of course, she still visits Dr. Moon for acupuncture. Back in August, she considered getting breast augmentation.
While appearing on SiriusXM's Jeff Lewis Live she discussed a meeting with a plastic surgeon. She told Lewis she considered getting a breast lift but wasn't looking to go bigger. "I want them small," Beador said, People recounts. "I don't need them big. That's not me. I don't even know [what size]."
Judge and Beador seem to be having fun
Judge lost a tooth during their trip, but it doesn't seem to be stopping the women from having the time of their life. They both posted Instagram pictures looking fantastic.
Although both women posted about a girls' trip, they didn't dish about where and who was going. Kelly Dodd posted about a visit with a friend in San Francisco. However, Vicki Gunvalson may have dropped a little tea about where the cast was headed.
Gunvalson posted a picture of a cocktail and wrote about the potential girls' trip destination. "Just finished a successful Retirement Planning workshop for @coto.insurance and now headed to Tucson to be with my #rhoc cast. See you soon ladies."
Check out The Cheat Sheet on Facebook!