Shannon Beador from 'RHOC' Hilariously Honors the Royal Baby
Shannon Beador from The Real Housewives of Orange County has her own "royal baby" at home. After the official royal baby name became public, Beador took to Instagram to proclaim her love for her favorite son, Archie.
Beador snapped a picture of her very obedient pup Archie wearing full royal garb. She did some quick thinking (or already had the costume) and purchased a red royal cape and crown for Archie.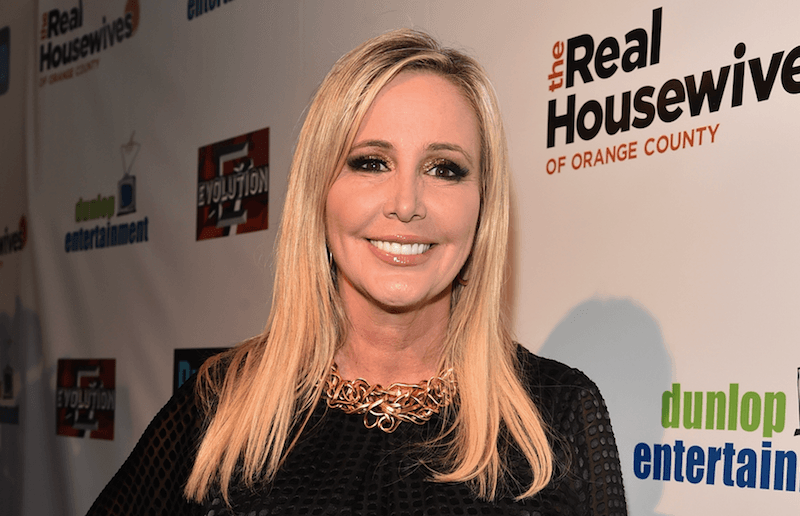 He sat obediently for the "photogs" as Beador treated her followers to a number of adorable images of Archie looking pretty royal and quite proud.
Archie meet Archie
Millions of Archies throughout the world likely celebrated the new royal baby name. Of course, this includes Beador. After adding the photos to her Instagram story a number of her followers added some pretty funny comments.
One person wrote, "Sir Archie of Orange County." Another "Hahaha love it, Prince Archie is so handsome." A few thought the name Archie really suited Beador's dog but may not for a royal baby. "Great name for a dog 🐶 NOT a royal baby!"
Another follower noted that the Archie of Orange County definitely lives the royal life too. "I'd prefer this Archie's life. Can't handle the formality and rules of the Royal Family."
How did the royal baby get his name?
Prince Harry and Meghan Markle finally revealed their son's name on Instagram. "The Duke and Duchess of Sussex are pleased to announce they have named their first born child: Archie Harrison Mountbatten-Windsor."
Archie's first name has some noble meaning behind it. If the royal couple were to call Archie by his formal name, Archibald, it means "true, bold, and brave."
The royal baby also has only one middle name, which breaks from royal tradition. And while Harrison could be translated into "Harry" the couple wasn't up front with where exactly the middle name was derived.
This Archie is the royal man of the house
Now that the Beador home is women only, Archie is the sole male of the house. He's also become Beador's personal trainer in a way. She posted to her Instagram story about how he works out with her. "So I have not been walking for a lot of weeks," she said, according to Bravo's The Lookbook in February. "I fractured two ribs; I was sick, it was raining, and I've been traveling a lot. So today's day one! Back with Archie." 
She may even have a little more energy than Archie too. "What's funny is, I'm going, but this one! This one can't keep up with me. I'm still huffing and puffing a little bit, but I'm going to get back there."
While the Archie of Orange County didn't come from royalty he's certainly lived a pretty posh life. Beador shared how the family ended up adopting Archie.  "He was raised in San Francisco at the Four Seasons hotel because they have residences up there, and the people worked," she said back in 2017, Bravo's Unleashed reports. "So the dog was home alone all the time, but he's been raised fancy. Yeah, he's downgrading it living at the Beadors. But, he's so much fun, so much fun. The kids just — we all love him to death."