Shannon Beador From 'RHOC' Reveals the Moment When She Knew She Could Lose Weight
The "new" Shannon Storms Beador from The Real Housewives of Orange County is crushing life and doing it with her signature sense of humor.
The mother of three chatted with Showbiz Cheat Sheet about the steps she's taken to live her best life, which includes getting healthy and addressing an issue she's dealt with for the past 18 years. Needless to say, the past year has been extremely transformative for Beador.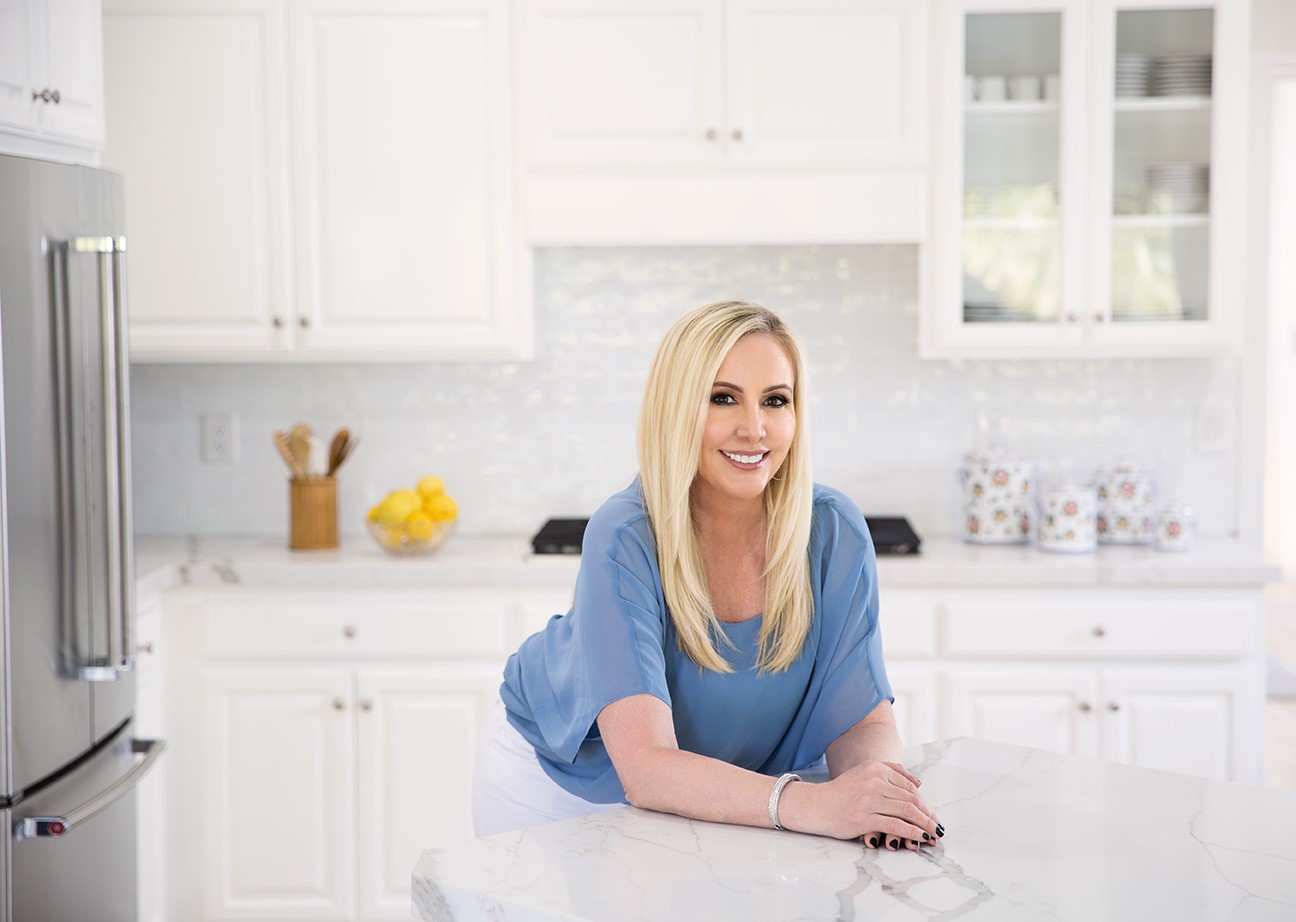 After a difficult divorce, Beador gained weight. She felt stuck and unable to move forward. She shared the ah-ha moment that set the wheels of change in motion, plus what she is doing to continue on her path to happiness.
She finally found herself
After years of being married, Beador wasn't sure she could stand on her own. "You know for me I thought long and hard and talked to a lot of people about it," she says. "But for me, there is the physical aspect of gaining weight. But I think that once I felt at ease with myself emotionally then the weight started falling off even more quickly."
She adds, "Yes, it's about diet and exercise but I think when I emotionally realized I could stand on my own two feet not being married, that made it that much easier."
Beador recently told Bravo's The Feast that diet, more than exercise, was the key to her weight loss. "I'll tell you how to get rid of it," she said. "Diet, diet, diet, diet! I broke two ribs and I couldn't exercise for a couple of weeks. That's when I lost the bulk of my weight."
While diet is the key, she has to feel satisfied with what she is eating. "And I think when you eat healthy you don't have to sacrifice taste," she said. In January, Beador will be expanding her Real for Real QVC food line to include healthy family-style meals. She's also going to be offering a supplement that can be added to drinks to boost immunity. And yes, her daughters are still part of her taste-testing crew.
Beador has also conquered this issue that has plagued her for years
RHOC has caught a few of the ladies laughing so hard, they've accidentally urinated on beds and through clothing. While that's never happened to Beador on camera, incontinence is something she's privately dealt with for the past 18 years.
She's tried to address the issue for years, but as fans know, Beador prefers natural and holistic treatments. She recently learned about the FDA-approved INNOVO® shorts that strengthen the pelvic floor. "So there's finally a non-invasive method to end urinary incontinence," she says.
Being able to get the issue under control is huge for Beador. "For me, that's life-changing. So to only have to put on some shorts that will strengthen my pelvic floor 30 minutes a day, for five days a week in three months. And I'm going to be leak-free … it's a gift." She adds that thanks to INNOVO, her workouts are more rigorous because she now doesn't have to worry about leakage.
The future looks bright for Beador
Beador wasn't kidding when she referred to herself as the "new Shannon Storms Beador." Her business is expanding and, like many women who suddenly find themselves single after many years of marriage, Beador had to get reacquainted with who she is and realize she can accomplish anything.
"Now I feel that if I set a goal I can accomplish it," she says. "'No' just means I have to work harder. So you know I feel kind of invincible and that I can do whatever I set my mind to. So it's pretty great."
She adds that she's in a new, solid relationship, plus her girls are happy and healthy too. "Today I'm the happiest I've ever been in my life," she shares. "And I am in a great relationship and my kids are doing well. Life is good."