Shaquille O'Neal Has a New Job and It Has Nothing to Do with Basketball
Shaquille O'Neal is one of the most recognizable faces ever to be in the NBA. Now, people who break the law may be getting a look at O'Neal's face because he has a new job very far removed from the NBA and professional sports. Keep reading to learn more about O'Neal's new job.
O'Neal is now a deputy in Florida. According to a tweet from the Broward Sheriff's office on March 15, 2019, "Deputy Shaq" is now in town. O'Neal is officially an auxiliary deputy.

What is an auxiliary deputy?

The "auxiliary" part of O'Neal's new job title means that he's part of a larger unit of additional people who assist the Broward Sheriff's department. Typically auxiliary police are volunteers.

O'Neal has publicly stated he plans to run for sheriff in 2020. According to the Los Angeles Times, he knows when and why he'll run but not where.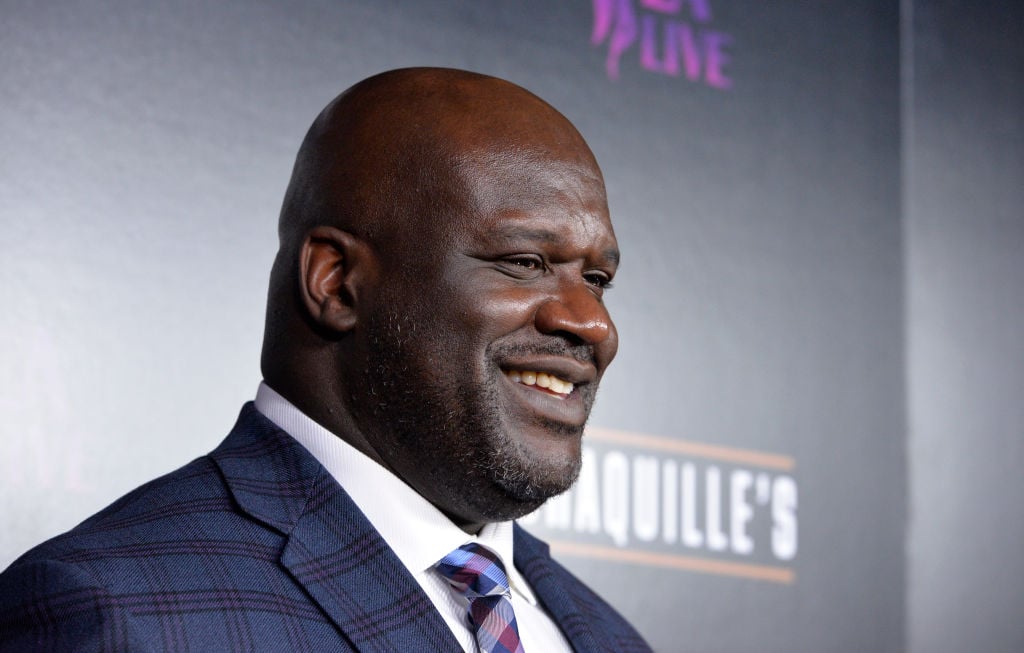 "It's something that I always wanted to do. It's just about bringing people closer together. When I was coming up, people loved and respected the police, the deputies, and I want to be the one to bring that back, especially in the community that I serve."

He talked about his leadership style too.
"My style is going to be to surround myself with guys that have been doing it way longer than I've been doing it, surround myself with smarter people," O'Neal told the L.A. Times. "And I know it will be successful."

Can O'Neal make arrest?

An auxiliary deputy does have the authority to make arrests and perform other law enforcement duties, according to the Orlando Weekly.
They are supervised by an officer who works part-time or full-time. O'Neal will likely help with traffic control for special events in Broward County, enforce DUI checkpoints, or under any other circumstance where the department needs additional help.

O'Neal has previous law enforcement experience

This isn't the first time O'Neal has worked as a member of law enforcement. In 2016, O'Neal served as a sheriff's deputy in Clayton County, Georgia. In L.A., he served as a reserve police officer.

He has diverse interests
O'Neal seems to be good at just about everything he does. He's obviously good at basketball but he's also been very successful with other things. He's got a clothing line with J.C. Penney catering to big and tall men called Shaquille O'Neal XLG.

"Every big guy should have the opportunity to bring the sexy like I do, and I can't wait to help men just like me look their best with a men's clothing collection that not only fits their frames, but fits their wallets, too," O'Neal said when he unveiled the line in August 2018, according to OK! magazine.

He can endorse products with the best of 'em as his decades-long deal with Icy Hot shows. He also endorses Gold Bond, The General, and Carnival cruises, according to Business Insider.

And he's even good at being a DJ. He's got Shaq's Fun House coming up at the end of the month during Miami Music Week.

"I always tell people there are two things that bring people together: sports and music," O'Neal told Forbes before a show in Atlantic City. His hype man called him "the biggest DJ in the world, literally" and he's right. O'Neal is 7 foot 1 inches tall.

"For me, it's not about the money. It's about the record and the crowd and the Game 7 [atmosphere]."
And he has a doctorate degree. O'Neal earned his degree at Barry University in Miami, Florida, in 2012. The value of human leadership was the subject of his thesis. Call him Dr. O'Neal from now on.