'Shark Tank': Entrepreneurs Who Got a Deal After Leaving Empty Handed
American baseball legend Yogi Berra had it right when he said, "It ain't over till It's over." Several entrepreneurs who appeared on ABC"s hit show Shark Tank found that out after leaving the show without a deal, or getting a deal that didn't work out, only to later get an investment from a shark after the cameras stopped rolling. Here are a few of the companies that scored it big after initially tanking on the show.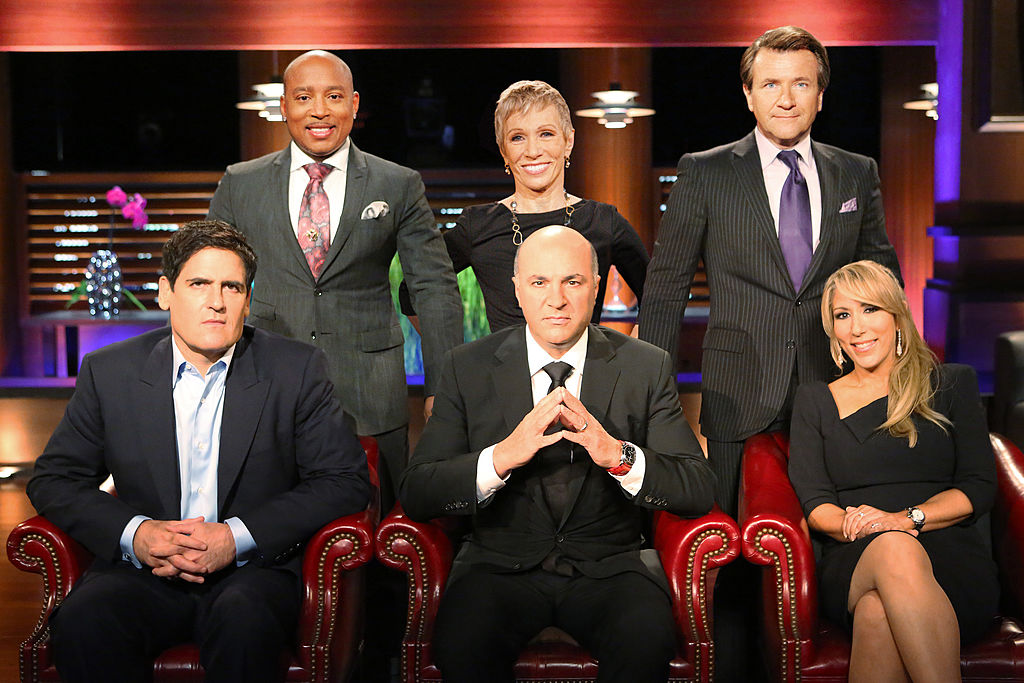 The Bouqs Co.
In 2014, CEO and co-founder John Tabis appeared on the show in Season 5 asking for a $258,000 investment for his farm-to-table online flower delivery business. The sharks were impressed with the product, but were hesitant on some aspects of the company, such as the six-day delivery period, according to CNBC. "John, the average guy doesn't realize it's his wife's birthday until that morning," Robert Herjavec said.
Then there was the moniker of Bouqs. "I want to address the name of your business," Barbara Corcoran had said on the episode. "I think it's a terrible name." Tabis left without a deal but took it in stride, saying to CNBC, "It's important to take any and all criticism and rejection and turn it into a motivator to continue to build and grow the best business as possible."
Tabis and co-founder Juan Pablo Montufar went on building their business, when in 2017 they received a call from Herjavec asking if they could do flowers for his upcoming wedding to Dancing With the Stars' Kym Johnson. According to Kiplinger, Herjavec was amazed at the expense of wedding flowers and remembered Tabis' pitch, prompting the call. Tabis did such a great job describing the hidden costs in the flower business not only did Herjavec hire the company for his nuptials, but he ended up becoming an investor. Kiplinger reported that when Tabis first appeared on Shark Tank, the company had $700,000 in sales. At the time of the Kiplinger article, Bouqs had earned ten times that amount at a whopping $7 million.
Surprise Ride
Sisters Donna and Rosy Khalife pitched their children's activity kit subscription service in Season 5, losing a deal on the air. The sisters and co-founders were seeking $110,000 for a 10 percent equity stake in their company Surprise Ride. When Robert Herjavec offered them the cash for 25 percent, Donna and Rosy shopped the other sharks for interest but came up empty. When they came back to Herjavec, he had lost patience and rescinded the offer.
"You are going to become legend," Kevin "Mr. Wonderful" O'Leary told them according to Success. "You came into the Shark Tank, you had a deal, and you didn't close it." The Khalife sisters were disappointed to say the least. "This was a once-in-a-lifetime opportunity," Donna said. "We were in the Tank for an hour and a half, and when it was all over not only were we left without a deal, we didn't even know if our segment would air after all the hard work."
The Khalifes continued working on Surprise Ride, later agreeing to appear on Shark Tank's spinoff, Beyond the Tank in 2016. Little did they know that O'Leary was planning on making them an offer to invest. "I was always interested in Surprise Ride," O'Leary told Success "I'd been keeping an eye on them since their debut in the Tank. Numbers don't lie, and when I saw theirs I knew I wanted on board."
Fast forward to 2018, where Surprise Ride was acquired by retailer Fat Brain Toys for an undisclosed amount, according to Washington Business Journal.
Plated
Even when entrepreneurs get a deal in the tank, it doesn't mean the I's are dotted and T's crossed after the cameras stop rolling. When Josh Hix and Nick Taranto, co-founders of New York-based food delivery startup Plated, accepted an investment from Mark Cuban in Season 5, their excitement at the partnership soon turned to disappointment when the deal fell apart in negotiations.
But that's not where the story ends. According to Inc., Kevin O'Leary took a second look at the company and decided to invest. It paid off, in spades. The company was sold to the grocery store chain Albertson's for $300 million. "That's the biggest exit in Shark Tank history," O'Leary told CNBC.
The moral of these stories? It ain't over till it's over.