'Shark Tank's' Barbara Corcoran Has This Advice on Parenting
Barbara Corcoran of ABC's Shark Tank knows plenty about succeeding in the business world. The real estate mogul is also well versed on being a parent. As the mom of two kids – Tom, 25, and Katie, 14 – Corcoran believes in a tougher route when it comes to child rearing.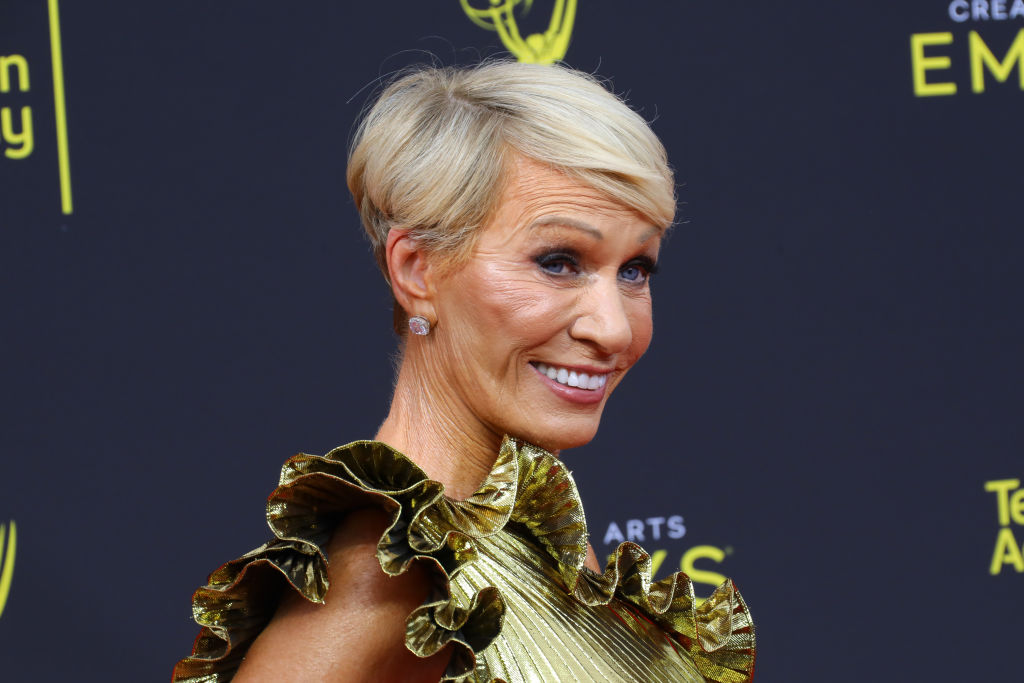 An uphill climb
Corcoran has never had anything handed to her. She's earned her millions through tenacity and hard work, coming from a family of nine brothers and sisters growing up in a two-bedroom apartment. Despite a lifelong battle with dyslexia, she strategically built her real estate empire from a $1,000 loan and sold it for $66 million in 2001, according to CNBC.
Rather than seeing the learning disability as a weakness, the Shark Tank star found it to be empowering. "It made me more creative, more social and more competitive," she said, as reported by Entrepreneur. "There's a great freedom to being dyslexic… if you can avoid labeling yourself as a loser in a school system that measures people by As and Bs. And the kids that are so good at school, that don't have to fight for it, very often they don't do as well in life and business because they're not flexible. There's no system dictated to them out there like it is in school and they certainly tend not to make good entrepreneurs."
Let your kids struggle
As a wealthy business woman, it would be easy for Corcoran to spoil her kids. Instead, she believes in allowing them to struggle so they will both learn how to rise above obstacles in life.
"When my son and daughter were born, I prayed every day that they would find a struggle that they would have in life. Why? Because I learned all of my lessons by struggling and finding solutions to the problems I encountered," she shared on her "Business Unusual" podcast earlier this year, according to iHeart radio. "Of course if you're a kid that has parents that have the means to protect you, take care of you, introduce you to everything, make sure your position in life is secure. They don't hit a lot of struggle. And that's a problem."
Corcoran revealed that both her son and daughter have already had to contend with challenges, which resulted in building their self-esteem. "When both Tommy and Kate were born by first grade I knew they were dyslexic, and they were gonna struggle for the rest of their life learning to read and right," she shared. "And that they really did, but they persisted and found through their persisting that they developed their own self-confidence. And that's exactly what I was hoping for. I was less worried about them reading than I was worried about them building self-confidence."
Earning their own way
The business icon is also a firm believer in having her kids earn their own money, instilling responsibility so they can grow up to support themselves. "I always want my kids to believe that they can work and provide for themselves. So I'm just a believer in kids having jobs early," she explained. "My daughter Kate is 13 but she's been working at a dog spa grooming animals for the last three years. I can't begin to tell you how much self-confidence she gets from her little job much more than she ever will find in a classroom."
Though it may sound a bit backwards, Corcoran feels there is a lot of invaluable lessons your children can learn by letting them experience failure. "Here's the skinny. If you're an affluent parent, it makes you feel all the time that you should do the most for your kids, and I get it, I'm one of those too. But I believe you should let kids fail," she advised.
Watch ABC's Shark Tank on Sunday nights!