'Shark Tank's' Barbara Corcoran Joins New Initiative to Empower Female Entrepreneurs
Real estate mogul Barbara Corcoran is one of the most sought-after investors on ABC's reality show Shark Tank. Corcoran built her real estate empire from the ground up with a $1,000 loan, later selling it for $66 million in 2001, according to CNBC.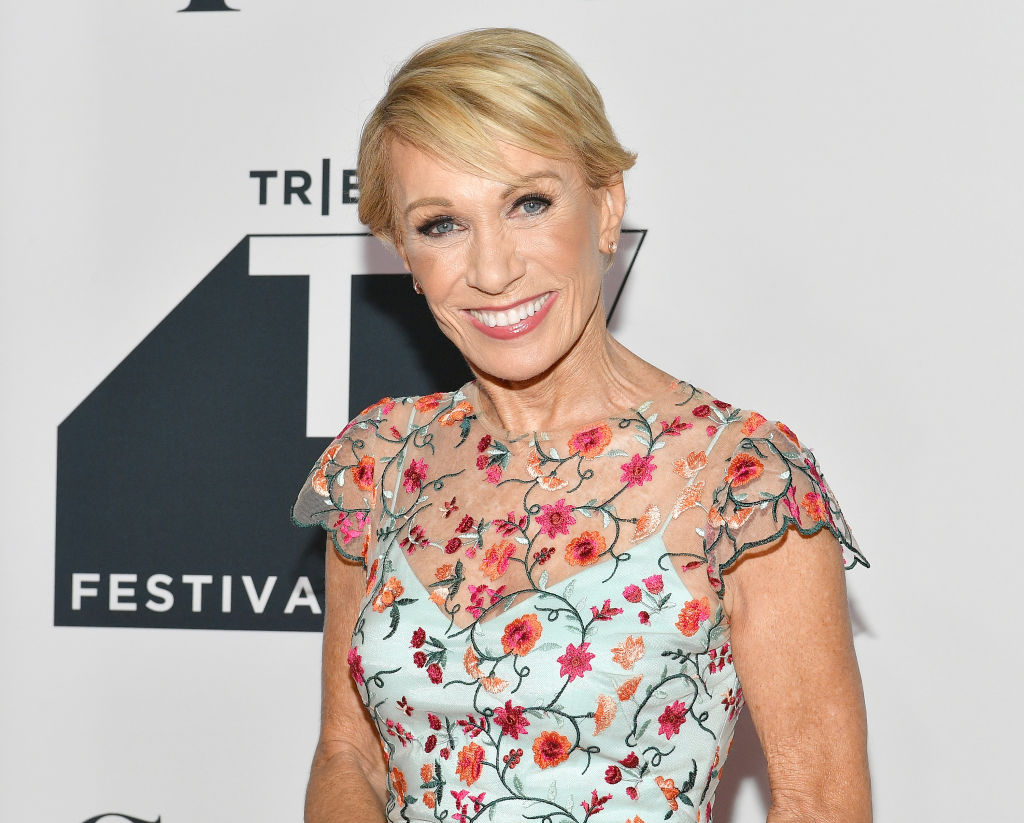 Corcoran's business savvy and inspiring persona make her a role model, especially to female entrepreneurs. That's why the millionaire recently partnered with a consumer company to help women business owners make their dreams come true.
'A perfect partnership'
Called the "global leader in eye care," the company Alcon is launching a new program from SYSTANE® that will provide women entrepreneurs funding for their business ideas. The Real Relief for Visionary Women campaign is joining with iFundWomen, a crowdfunding platform designed for female entrepreneurs, giving applicants a chance to win a $5,000 grant for their company. Eight winners will be selected, and the grand prize winner will also receive a 2-hour mentoring session from a business icon.
That's where Corcoran comes in. "The winner is going to be announced on Women's Entrepreneurship Day (November 19), and I get to mentor the grand prize winner!" Corcoran excitedly told Showbiz Cheat Sheet.
Corcoran is a fan of SYSTANE since it helped her complete a television interview one day. "One early morning I was on a TV talk show and I couldn't stop blinking," Corcoran said. "A doctor recommended SYSTANE Complete and they did the trick! Now I use them before I go to bed, before I go on a plane – I always carry it. So this was the perfect partnership."
Corcoran sees value in women-owned businesses
The real estate mogul has invested in numerous female-owned companies on Shark Tank and saw this opportunity with SYSTANE as the same type of gateway for women entrepreneurs.
"I prefer investing in women. That's why I was excited with the SYSTANE campaign," Corcoran told Showbiz Cheat Sheet. "They're doing exactly what I do on Shark Tank. They're giving money and well-earned and well-expressed business advice. There's not that many people who get to be on Shark Tank, so this offers women entrepreneurs the same kind of opportunity."
What she considers most valuable in an entrepreneur
When asked if there were certain qualities she looked for when considering an investment in an entrepreneur coming into the tank, Corcoran replied, "Someone who looks the part. Does what they say match the picture. Wild enthusiasm, kind of like when you first fall in love. And someone who's going to overcome adversity – that's always the killer card."
That's something Corcoran knows well. According to Forbes, she was raised in a tiny two-bedroom apartment in New Jersey with her nine brothers and sisters. Struggling with insecurity at an early age, Corcoran could not read or write until she was in third grade. "I've wrestled with letters and numbers my whole life… My biggest fear all day long was that I would be called on to read out loud," Corcoran said in her recent podcast series "Business Unusual."
Later being diagnosed with dyslexia, Corcoran told Entrepreneur she saw the benefits that came out of the learning disorder. "It made me more creative, more social and more competitive," she said. "It sure is challenging mentally, but it sure can keep you motivated, make you money and get you places nobody else is going to get."
The ability to bounce back is the top quality Corcoran looks for in entrepreneurs. "After Shark Tank airs, after about three to six months, something goes wrong. The merchandise wasn't delivered, or the product has a problem," she told Showbiz Cheat Sheet. "Then I want to see what the entrepreneur does. Two-thirds of them don't get over it."
Corcoran talked about one of her female entrepreneurs who is the perfect example of overcoming obstacles. Kim Nelson of Daisy Cakes appeared in season 2 of Shark Tank, asking for a $50,000 investment for her homemade cake company. At the time, Nelson was making the cakes from scratch with her mother and delivering them herself. When she passed out samples of her product to the sharks, Corcoran knew she had to invest.
"When she handed out those cakes, the sharks were so busy eating the cake, and it was after lunch! I swooped in and got the deal," Corcoran said in the Showbiz Cheat Sheet interview. "After that episode of Shark Tank aired, her website crashed immediately and missed thousands cake orders."
Yet Nelson was able to figure out a way for Corcoran's office to help her get back on track and fill the orders. "We took orders for two weeks!" Corcoran said. "That's an example of landing on your feet. She still holds the record of what the epitome of a great entrepreneur is."
It truly does look like a perfect partnership for Corcoran and SYSTANE!
For more information on the Real Relief for Visionary Women grant program, go to www.SYSTANE.com