'Shark Tank's' Barbara Corcoran Says She Wishes She Knew This One Thing Earlier in Life
Real estate mogul Barbara Corcoran of Shark Tank is a favorite of aspiring entrepreneurs. Her strong gut instincts and business savvy helped her build a real estate empire from the ground up with a $1,000 loan, later selling it for $66 million in 2001, according to CNBC.
Corcoran often shares what she's learned over the years on the ABC reality show, and wishes she had known this one thing at the beginning of her professional life.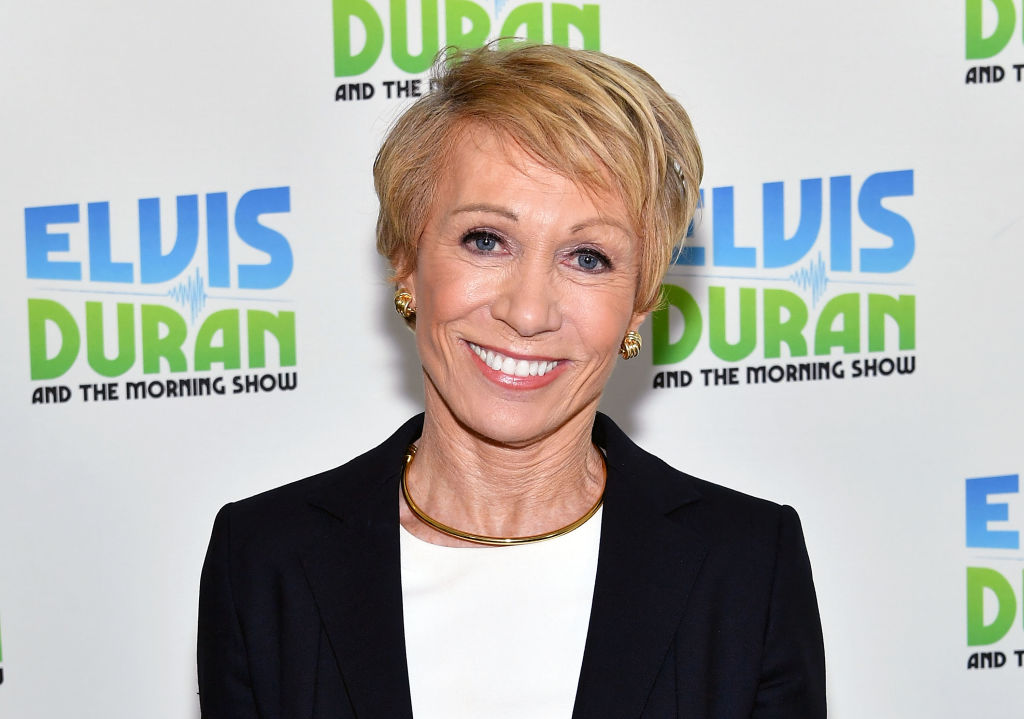 Take advantage of youth
The Shark Tank star believes in pushing yourself toward your dreams, regardless of any personal doubts or insecurities. "The hardest lesson you always learn, I think, is that you're more capable then you think you are," Corcoran said, according to Inc. "It's when you shy away from stuff because you think you can't do it, or that the results are going to be likely bad."
Corcoran sees benefits to starting your career at a young age when there aren't so many financial responsibilities on the table. "If you've got that dream in your head, you better go for it before you have the wife, three kids and a mortgage," she explained. "Or the husband, who's finding himself and even without kids, life gets in the way. So the rush to go and do it when you're young is very important."
Overcoming negative self-talk
The real estate mogul has been very open in the past about having dyslexia, a learning disorder that affects your ability to read, spell, write, and speak, according to WebMD. Corcoran shared that the disorder can bring a great deal of insecurity. 
"I feel like my whole life I've been insecure about looking not smart," Corcoran said, according to Entrepreneur. "So I feel like everything I do is a constant attempt to prove to whoever's around me that I can measure up. I'm also proving to myself that I'm always running around with insecurity."
She advises others who struggle with self-doubt, as she did, to tune out the internal critical voice. "Try not to listen to the negative self-talk inside your head. You're going to get that from the outside, your competitors are going to beat you up and spit you out. That's the real poison I battled with it early," Corcoran shared. "My negative self-talk was saying things like, 'you shouldn't have done that,' or 'they're making fun of you,' or 'you don't belong here.'"
Corcoran encourages those who wrestle with insecurity to combat it with positive messages. "I've learned to replace it with a new thing, my little tape goes like, 'Screw you, I'm going to be rich, I have just as much right to be here as the old boys sitting here. I could be your competitor and beat you too,'" she said. "I start when I feel myself being like Alice in Wonderland sliding down that little rabbit hole with the self-talk."
What she wished she knew then
The Shark Tank investor clearly overcame her own obstacles and became a massive professional success. Corcoran feels it would have made a significant difference if she had realized earlier in life that her grades in school did not determine her worth or her future.
"It would have been helpful for me to see that there were a lot of people successful in life that couldn't read, couldn't write… and yet, many of them were billionaires," she revealed. "I had to discover that little by little as I built my own world successfully. It would have been useful to see that you don't define someone's intelligence as we do in a school system. It's a cruel thing that sadly makes so many kids feel like they'll never be successful."
The real estate pro finds that many who had a straight-A school experience don't necessarily excel as business owners. "The kids that are so good at school, that don't have to fight for it, very often they don't do as well in life and business because they're not flexible," Corcoran said. "There's no system dictated to them out there like it is in school and they certainly tend not to make good entrepreneurs."
Corcoran has learned to see the benefits of having dyslexia rather than looking at it as a detriment. "It made me more creative, more social and more competitive," she said. "There's a great freedom to being dyslexic… if you can avoid labeling yourself as a loser in a school system that measures people by As and Bs."
Shark Tank airs on ABC on Sunday nights!