'Shark Tank's' Kevin O'Leary Made This (Very) Big Money Mistake in Vegas
While the saying 'What happens in Vegas stays in Vegas' may be true, one particular event that happened in Sin City remains in the mind of Shark Tank's Kevin O'Leary. Though he regrets his decision-making at that time, O'Leary says he's learned an invaluable lesson from the major faux pas.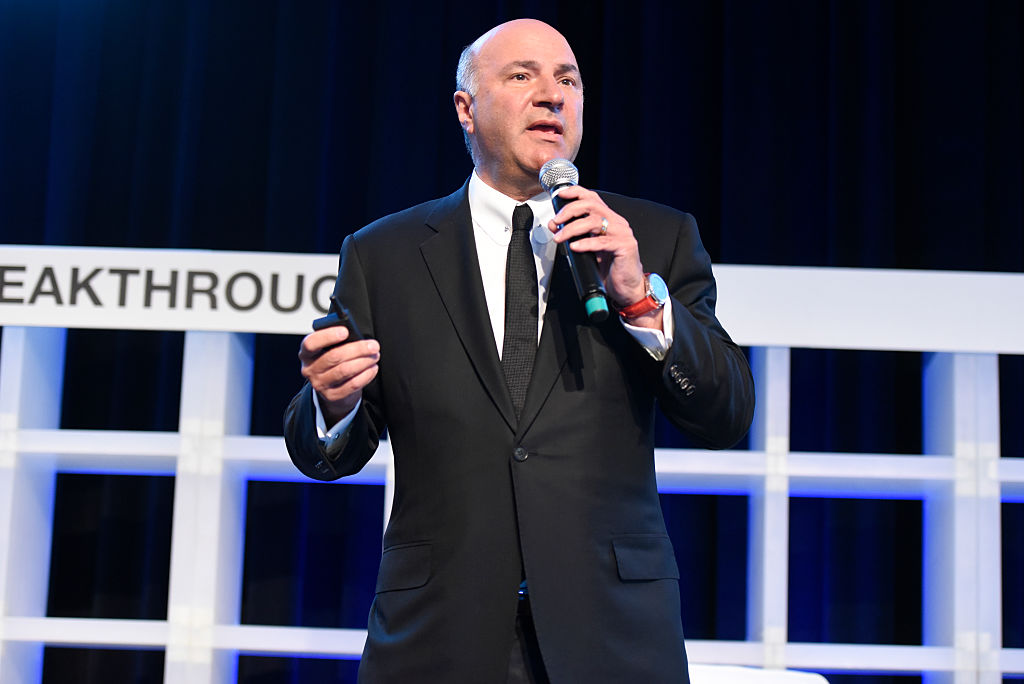 Usually a financial whiz
O'Leary – who also goes by the now-famous moniker 'Mr. Wonderful – is renowned in the business world. Launching the company Softkey Software Products from his basement in 1983, O'Leary turned a hefty profit when he sold it in 1999 to Mattel Toy Company for $3.7 billion, according to Inc.
The Shark Tank star has also spearheaded a portfolio of other successful businesses including O'Leary Funds, O'Leary Fine Wines and the O'Leary Financial Group.
His investments from the ABC reality show helped him create the 'Something Wonderful' platform that merges several of the companies he's partnered with, boosting his net worth to $400 million, as noted by Investopedia.
Should've walked away from the table
O'Leary prides himself on being a shrewd and careful investor, rarely willing to part with his money. "I love money," he admitted, according to CNBC. "I get emotionally involved with it. I feel warm and fuzzy when I have lots of it."
Yet surprisingly, on a trip to Las Vegas when he was in his 20s, Mr. Wonderful did something not so wonderful when it came to his wallet. While at a computer trade show for work, he ended up stopping by the casino for a stint at one of the tables. What followed still stays with him.
"I made a big mistake. I loved to play craps," O'Leary told CNBC, referencing the casino dice game. "So there I was, sitting in the casino, 2 in the morning, rolling in the craps table — and I had practically no income [then]. And I blew myself up. I ended up in debt that night, tens of thousands of dollars. And back then, that was everything."
Looking back, O'Leary said he learned something that night that he holds onto even now. "It was a very important lesson," O'Leary recalled. "I paid it all back, it took me a long time to do it, and I never rolled the dice again."
Mr. Wonderful went on to reveal that he has not gambled since that day. "Sometimes in life it takes an extraordinary experience like that to set you straight," he said. "I don't take chances like that anymore, ever."
Now a saver rather than spender
Practicing what he preaches, O'Leary is now extremely frugal and encourages others to watch every penny they spend. "The truth is, there is a lot of crap you don't need," he told CNBC Make It. "What I've learned to do, and what has really helped me in maintaining growth in my own personal investing is, anytime I pick up something I'm going to buy, I say to myself, 'Do I really need this?' Because if I don't buy it, the money is going to be invested and make money every year for me while I'm sleeping."
He recommends skipping impulse purchases and avoiding overpriced daily buys, like coffee. "Do I pay $2.50 for a coffee? Never, never, never do I do that," Mr. Wonderful shared. "That is such a waste of money for something that costs 20 cents. I never buy a frape-latte-blah-blah-blah-woof-woof-woof for $2.50."
Choosing to make his own brew at home, O'Leary puts the money he's saving to good use. "I drink coffee, one cup every morning," he explains. "It costs about 18 cents to make it, and I invest the rest."
Considering O'Leary's net worth in the millions, his advice may be worth taking!