'Shark Tank's' Kevin O'Leary Reveals His Feelings on Being Considered the 'Mean' Shark
Kevin O'Leary of ABC's Shark Tank has no problem telling it like it is. When aspiring entrepreneurs stand on that infamous carpet on the ABC hit reality show, O'Leary – ironically known as 'Mr. Wonderful' – will be the first to shoot down an idea, and not delicately.
Though the financial guru has earned a reputation for being nasty, O'Leary sees himself as just being a truth teller.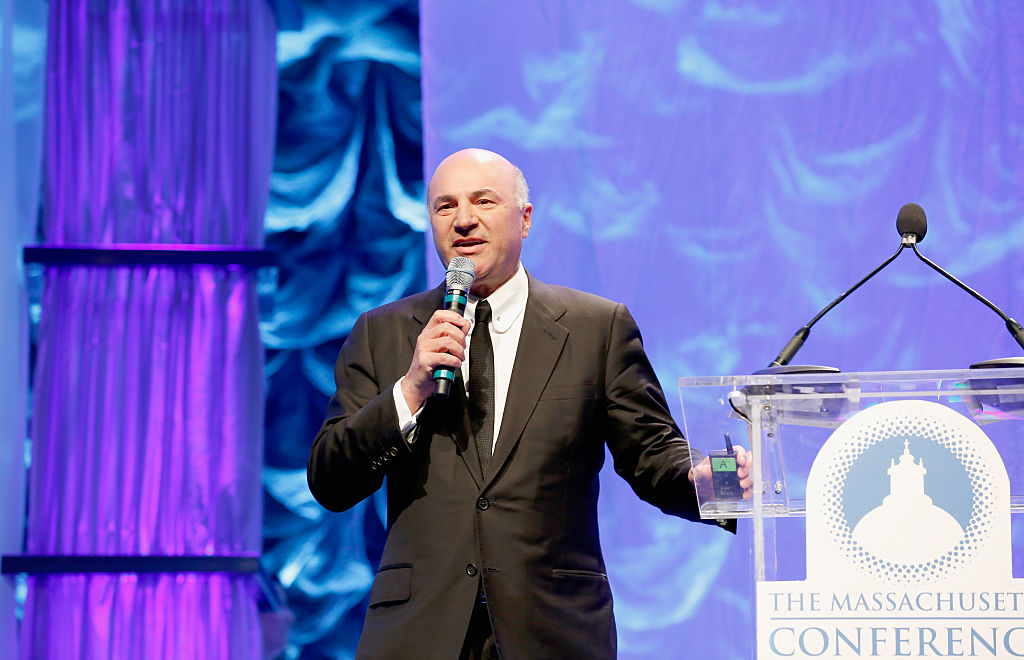 Believes in brutal honesty, both professionally and personally
O'Leary, who has been married to wife Linda for almost 30 years, doesn't believe in sparing feelings in business or in his personal life. He has previously compared love and marriage to the working world. "I've got all kind of people working for me, and I always tell them the same story. Love is like business. Marriage is like business," he told NBC News Better last year. "When you first fall in love, and you fall in trust with somebody, it's a magical time. You go to that relationship fully in lockstep with each other, because you trust each other."
Since trust can erode between people over time, the Shark Tank star considers his directness as maintaining honestly in any relationship. "Then that time comes, as it often does in relationships, years later, when somebody breaks that trust. Now what do you do with it? Do you lie to your partner, or do you come out and tell the truth? 'Cause the truth always comes out," O'Leary explained. "And when that happens, the first time you cheat in love or in business, you lose 50% of the equity of that relationship forever. You can never get it back. You may keep the relationship, but it'll never be the same. Remember that when you're cheating. 50% gone forever."
'Mean shark' or Mr. Wonderful?
Considering O'Leary's brash demeanor, many consider him the shark to avoid on the reality show. "Everybody calls me the mean shark on Shark Tank. That's not true," he revealed. "I'm the only shark that tells the truth. In money, it's just black and white. Either you make it, or you lose it. So you might as well deal with the truth right from the get-go."
The millionaire investor sees his brutal honesty as helping wannabe business owners avoid wasting their time or money. "If you're doing something that's going to go bankrupt, why not deal with it now, and start something else that maybe will be successful?" O'Leary said.
With his consistent cutting delivery, how did he ever become known as Mr. Wonderful? Fellow shark Barbara Corcoran may be the culprit who labeled him with the moniker.
O'Leary told Boston Magazine how it all started. "In season one, someone was trying to sell a publishing deal to us for music and I proposed an aggressive 51 percent equity position because I wanted control of the business," O'Leary shared. "And Barbara [Corcoran] said, 'Well aren't you Mr. Wonderful?' and I said, 'You know what Barbara, I am!'"
The nickname has stuck with him to this day, and he has no intention of letting it go. "Now it's at a whole new level. I show up at hotels and my reservation is under the name Mr. Wonderful," O'Leary said. "They don't even know my real name. That's just nuts."
No mercy for bad ideas
When contestants on Shark Tank pitch a business idea that O'Leary considers a dud, look out. "When I see an idea I really hate and I know it's going to fail, I often say, 'Take that idea behind the barn and shoot it,'" he said, sharing one of his now infamous tag lines. "I want to be graphic about it. It's like Old Yeller. You got rabies, your idea's going to die, you might as well kill it and be merciful, and go do something else. Taking it behind the barn and shooting it is the right thing to do."
O'Leary is never worried about stepping on toes or hurting feelings. He sees his truth telling as doing a potential business owner a favor if he feels their idea or invention is without merit. "I don't care if they cry about it. I'm still giving them really good information," he said. "All the other sharks are trying to keep their feelings inside. I don't care about your feelings, I care about your money. The truth is what matters in business. Yes, you have to take it behind the barn and shoot it."
Words from Mr. Wonderful that continue to live on in the tank!