'Shark Tank's' Kevin O'Leary Says This Money Habit Will Lead To Divorce
Kevin O'Leary of ABC's Shark Tank considers himself a shrewd investor and financial whiz. The millionaire – who also goes by the self-proclaimed moniker 'Mr. Wonderful' – has a passion for cash and does not easily part with money in any form.
The business owner is no different when it comes to relationships, noting the importance of finances and that this fiscal flaw that will, in his opinion, surely break a couple apart.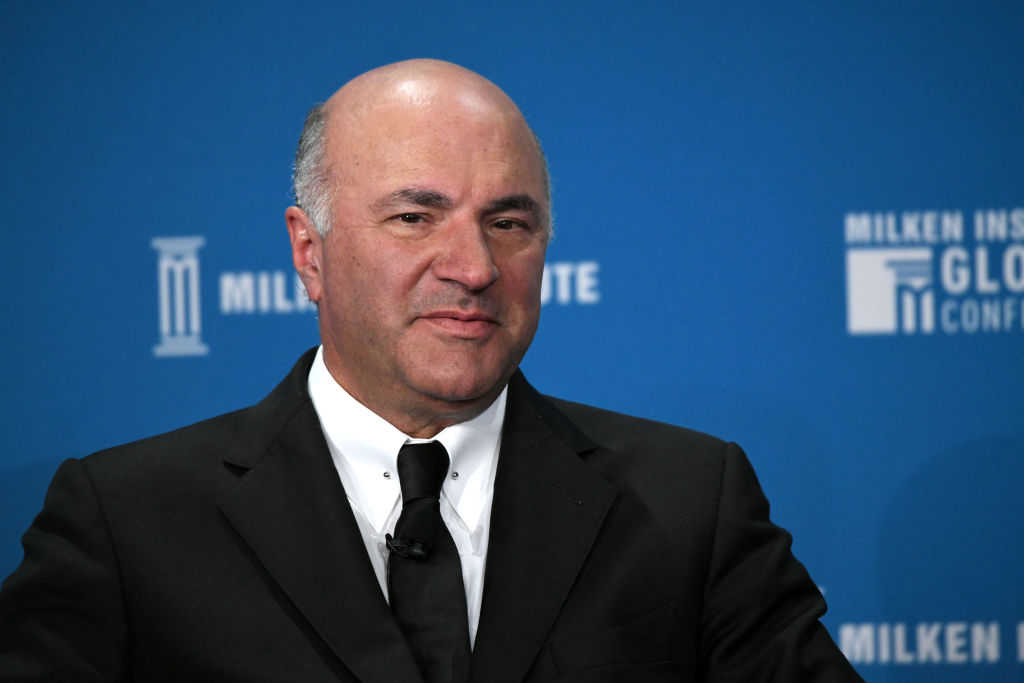 Careful spender
O'Leary is worth listening to on financial matters. Launching the company Softkey Software Products from his basement in 1983, O'Leary hit it big when he sold it in 1999 to Mattel Toy Company for $3.7 billion, according to Inc.
Spearheading a host of other successful businesses including O'Leary Funds, O'Leary Fine Wines and the O'Leary Financial Group, the reality star also merged several of the companies he partnered with on Shark Tank to create the 'Something Wonderful' platform, boosting his net worth to $400 million, as noted by Investopedia.
Preferring to save up his profits rather than spend them, O'Leary remains disciplined when it comes to any type of purchase. "The truth is, there is a lot of crap you don't need," he told CNBC Make It. "What I've learned to do, and what has really helped me in maintaining growth in my own personal investing is, anytime I pick up something I'm going to buy, I say to myself, 'Do I really need this?' Because if I don't buy it, the money is going to be invested and make money every year for me while I'm sleeping."
Bad habit that leads to breakup
O'Leary finds that one particular flaw related to spending is destined to torpedo a marriage. "The biggest problem in marriage … is if one partner is willing to spend the other's money and has no regard for it," he said, according to CNBC.
The Shark Tank star views the issue as a deal breaker in relationships, even marriages that may start out strong. "You find marriages that start off on really good footing, but then you find out later your husband or your wife is a spend-a-holic, and they're spending way beyond your combined means," O'Leary explained. "This is a problem you've got to nip in the bud, because it will lead to divorce with certainty, and often divorce with huge debts associated."
Be up front about finances
In order to avoid any monetary pitfalls in a relationship, O'Leary recommends financial transparency. "Go out on a date and talk about my favorite topic, money," he suggested. "Ask, 'Do you have any debt? Do you owe anything to anybody? How much money do you want to spend? In the next few years, are there are certain things you've got to have, even though we collectively can't afford them?'"
The millionaire investor feels this approach will lead to understanding between partners and set a couple up for financial and relational success. "Start to understand what's behind the thinking of your partner," O'Leary said. "If you're both in sync on this you're going to stay in love a lot longer and probably be more financially successful."
O'Leary also advises couples who do hit bumps in the road not to rush into divorce, saying a legal dissolution of nuptials can wipe out a family. According to Guelph Mercury Tribune, O'Leary recommends that couples separate for at least 90 days before going forward with any legal actions to give each party time to think and cool off, and possibly rekindle romantic feelings.
Mr. Wonderful clearly tries to practice what he preaches. Married to wife Linda since 1990, O'Leary revealed they separated in 2011 for two years but decided to reconcile. "We were at the point of dividing the assets. But as we neared it, we decided not to do it," he said. "We have reunited and kept the family together. I'm glad we did that."
Watch ABC's Shark Tank on Sunday nights!