'Shark Tank's' Mark Cuban Said Giving Up This Bad Habit Made Him More Successful
Mark Cuban has held a powerful seat on the panel of ABC's Shark Tank since its early days. The billionaire (that's 'billion' with a 'b') investor knows his fair share about success, with some of his credits including NBA team owner of the Dallas Mavericks, film producer, and tech guru.
The Shark Tank star claims that dropping this one flaw actually helped him become more of a success.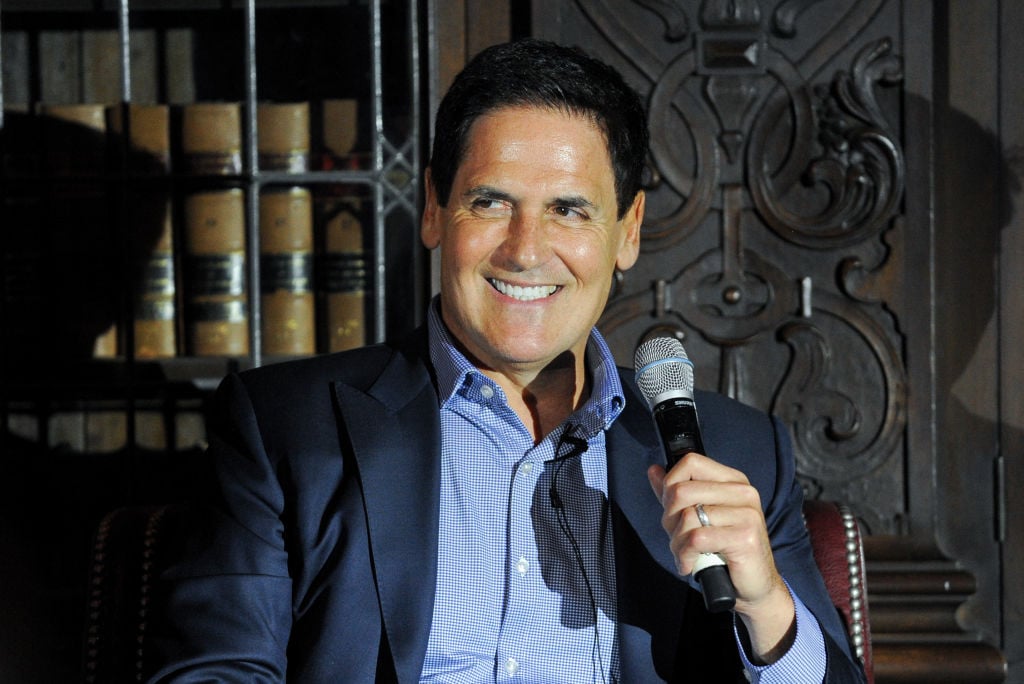 Built a business empire
Cuban is renowned for his strong work ethic. He often shares his stories to aspiring entrepreneurs who enter the tank of how he worked around the clock to start his tech company.
"I was relentless in learning new tech as it came out. If it had anything to do with the PC or networking industry I was on top of it," Cuban told Entrepreneur in 2012. "I bought manuals. I read every book and magazine. Then I would get involved with industry conferences and put myself out there."
Cuban's endless workdays did not go in vain. According to Forbes, he is now worth 3.7 billion today, and his schedule has definitely not slowed down.
"My days are straight out of the movie Groundhog Day. I wake up, check my email, news feeds and eat. I kiss my wife and kids, and get them to school," he told Entrepreneur. "I come home and get back in front of my computer. I'll go workout. I'll play with the kids when they come home. I'll sit in front of my computer some more. If there is a Mavs game I check my email at breaks and go to my computer at halftime. After the game, I do the same thing until I go to bed."
Breaking a bad habit
With success as great as Cuban's, solid leadership skills are essential. Yet the business icon admits those skills took time to develop, and also required him to drop one habit in particular.
"There was a point in time when I was a yeller," Cuban revealed, according to CNBC. "I wouldn't yell at employees, I would yell at my partner. My partner at the time, Martin Woodall, and I would bat heads."
Woodall was a co-founder of one of Cuban's early computer systems companies, MicroSolutions, and would disagree with the tech guru on how the business should be managed as it became successful. CNBC reported that Cuban described Woodall as, "the most anal-retentive person I had ever met in my life."
"We could drive each other crazy," Cuban wrote in his blog. "He would give me incredible amounts of s— about how sloppy I was. I would give him the same amount back because he was so anal he was missing huge opportunities."
An important realization
Cuban shared that he struggled with the flaw in his 20s. The Dallas Mavericks owner came to realize that his attitude could greatly affect his success in the workplace, and his yelling was negatively impacting the office.
"I learned over time that that just increases stress," he told Jamie Weinstein on a podcast in 2017. "When you increase stress — the people around you, productivity, profitability, competitiveness — decline."
The Shark Tank investor also learned that though he and Woodall were very different, they made a great team. "While I covered my mistakes by throwing time and effort at the problem, Martin was so detail-oriented, he had to make sure things were perfect so problems could never happen," he wrote in Blog Maverick. "We complemented each other perfectly."
Cuban now promotes taking a different approach to business. "Nice sells. Nice works a whole lot better," he said.