'Shark Tank's' Mark Cuban Says This Was His 'Best Job Ever'
Billionaire Mark Cuban of ABC's Shark Tank has worked hard for his riches. The tech guru and NBA team owner started launching his own businesses when he was just 12 years old, selling garbage bags door to door.
The reality star revealed that out of all of his jobs in his climb to the top, this one holds a special place in his heart.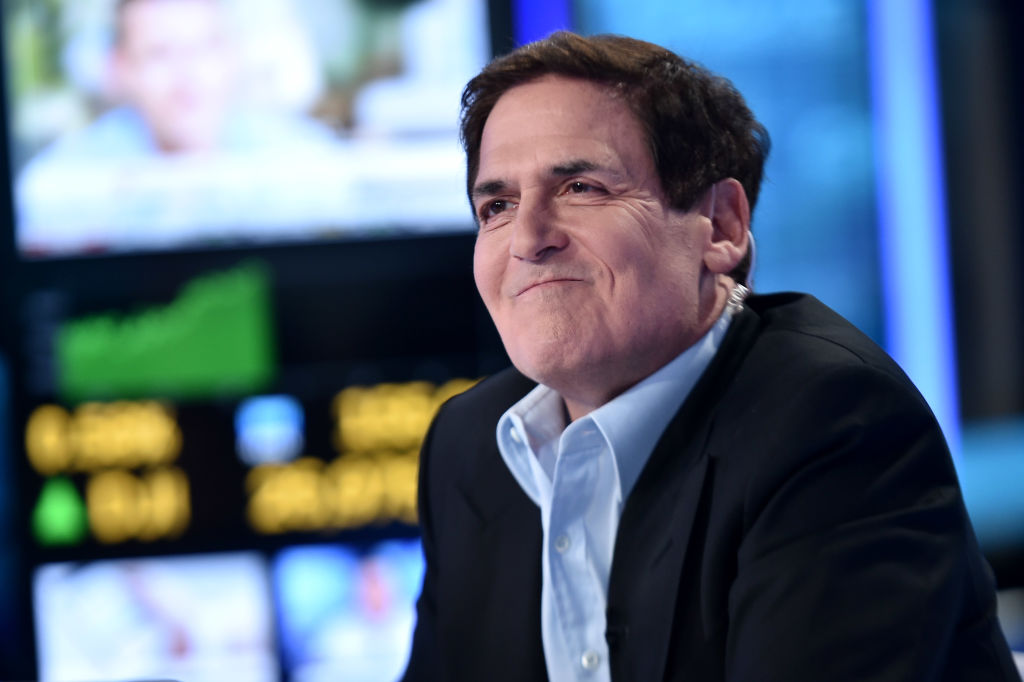 He's a grinder
Cuban knows how to grind it out when it comes to putting in a day's work. When considering an investment on Shark Tank, he looks to find that same work ethic in entrepreneurs.
"I was relentless in learning new tech as it came out. If it had anything to do with the PC or networking industry I was on top of it," Cuban told Entrepreneur in 2012. "I bought manuals. I read every book and magazine. Then I would get involved with industry conferences and put myself out there."
Learning entrepreneurism at a young age, Cuban started his garbage bag business before he was a teenager because he wanted a pair of expensive sneakers. Cuban's father told him if he wanted the sneakers, he'd have to earn the money himself.
"I would literally go door to door to door: 'Hi, does your family use garbage bags?' And who could say no?" Cuban recalled, as reported by Business Insider. "So that's where I learned to sell. Literally."
According to Forbes, Cuban's net worth today is 3.7 billion, so he apparently started off on the right foot.
College gig
While Cuban has held a number of jobs before hitting it big, there was one that tops the list. "I got paid $25 an hour back then to teach [disco] dancing to sororities," Cuban said, according to CNBC. "It was the best job ever. I mean, $25 an hour, are you kidding me? I'd take that job now."
Whether it was teaching the tango, making a profit on garbage bags, or running a tech empire, Cuban has the same mindset for all tasks when it comes to being successful. "The one thing in life you can control is your effort," he said, according to DaveRamsey.com. "If you are willing to put in the effort to start the business and you are willing to deal with the challenges and the fact you might starve or live like a student . . . If you are willing to fight through those via effort and brain power, anything is possible. There is no reason it can't be you."
Brought his moves to 'Dancing With The Stars'
Cuban donned his dancing shoes once again for the reality competition Dancing With The Stars in 2007. The billionaire was paired with dance pro Kym Johnson, who later went on to marry fellow shark Robert Herjavec. Cuban thought his skills from college could be applied to the on-air ballroom.
According to Teen Vogue, Cuban was eliminated after five weeks of the competition. Yet he brought his same motivated work ethic to the dance floor, where he was reportedly one of the few contestants who was so dedicated to the lessons, he took paper notes during rehearsals.
No one can say Cuban has had his riches handed to him. The billionaire shared that he had to make plenty of sacrifices in order to achieve success. "I gave up a lot, personally, early on to try to accomplish my goals," he said, according to CNBC. Cuban is proof that hard work can truly pay off big.