Sharon Osbourne Wants to Know Why Wendy Williams Is So Mean Inside
Wendy Williams recently returned to TV with the 11th season of her Wendy Williams Show, and she is already receiving criticism over some things that she said.
When Christie Brinkley got injured on Dancing With the Stars, Williams shared with the audience on her show that she thought the injury was "fake as hell." Naturally, this did not sit well with some people, like Sharon Osbourne.
Osbourne, the star of another well-known talk show, responded to Williams' statements about Brinkley — and she did not hold back.
Wendy Williams is known for tearing down other celebrities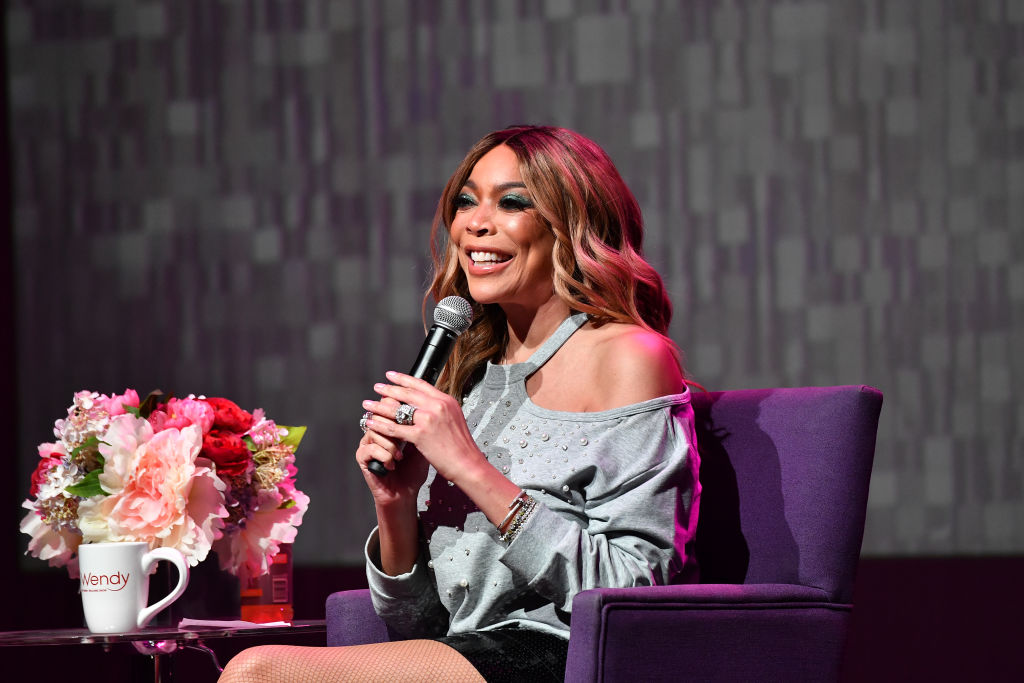 Williams has been a controversial figure in Hollywood for a long time now. She started out as a radio jockey who, at times, would ask very personal and intrusive questions to her celebrity guests.
Later on, Williams moved her career to TV and became the host of The Wendy Williams Show, where she dishes about celebrities' personal lives to her audience.
While there are fans who clearly cannot get enough of Williams, it's safe to say that she has made a lot of enemies in Hollywood throughout the years. Williams has feuded with people like Whitney Houston, Nicki Minaj, and the Kardashians.
Wendy Williams thinks Christie Brinkley had an ulterior motive for her injuries
Even after all this time, Williams does not seem to care about her relationship with other celebrities because she recently made big accusations against Brinkley, who will be replaced by her daughter, Sailor, after succumbing to injuries during a Dancing with the Stars rehearsal.
Williams told her show's audience that Brinkley's shoulder and wrist injuries were fake, and she also went on to spread a conspiracy theory about Brinkley. According to Williams, the 65-year-old former model is using Dancing with the Stars as a way to bring attention to her daughter: Sailor.
"In my opinion, I think what Christie did was she signed up for Dancing with the Stars knowing that she'd put her daughter Sailor in there," Williams said.
She continued: "Now, you know, Sailor is beautiful. She's a Sports Illustrated model, but that's not as big as being a Kendall Jenner. In order for girls to get this leg up, it takes more than beauty, you have to have cache. And that Dancing with the Stars has got a lot of eyeballs watching, and Christie really doesn't need that. You know who she is."
Williams' theory says that it was Brinkley's plan all along to fake her injury so that her daughter could replace her and shine on stage. Brinkley later told People that she was "shocked" and "stunned" to hear Williams' harsh words.
Sharon Osbourne condemns Wendy Williams' accusation
Osbourne, a co-host on The Talk, recently decided to publicly share her thoughts on Williams' accusation against Brinkley. Osbourne told her fellow panelist and audience members on her show that she found it "mean" of Williams to come for Brinkley like that.
"Lovely lady Christie Brinkley shattered her bones [and] has a metal plate put in — why does she have to be so mean?" Osbourne asked.
She also pointed out that Williams has gone through a lot in her life, and people often gave her support whenever she is having a hard time. Yet, somehow, Williams often chooses to not pay it forward and be kind to other celebrities.
"What is it within you that is so dark that you can't seem to get it out when the world shows you love and wishes you well on the rest of your journey in life, you are so dark inside and so mean constantly?" Osbourne said, before ending her talk by sharing that she "feels bad" for people like Williams.