'Sharp Objects': All the Hidden Words You Missed in the Premiere
Just when you thought you were done picking apart every frame of an HBO show for clues after the Westworld finale, Sharp Objects has arrived. For a dark, character-driven drama, the first episode is chock-full of a surprising amount of hidden secrets; namely, random words are constantly appearing around Amy Adams' character, Camille Preaker.
One early example of this comes about 10 minutes into the episode as Camille is getting into her car. When we first see the trunk, it looks like this: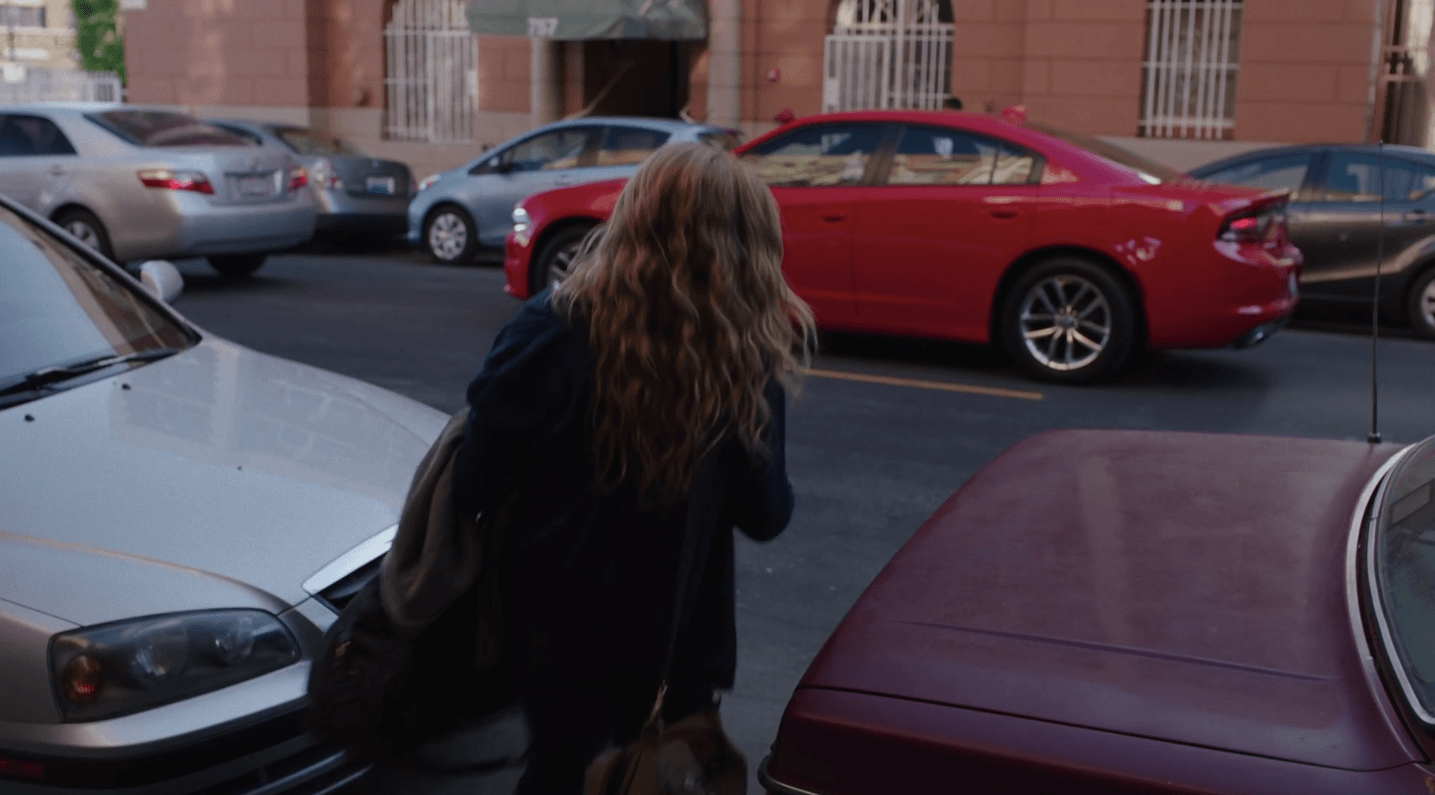 But then Camille puts her things inside, and when she shuts the trunk, the word "DIRT" has suddenly appeared on it.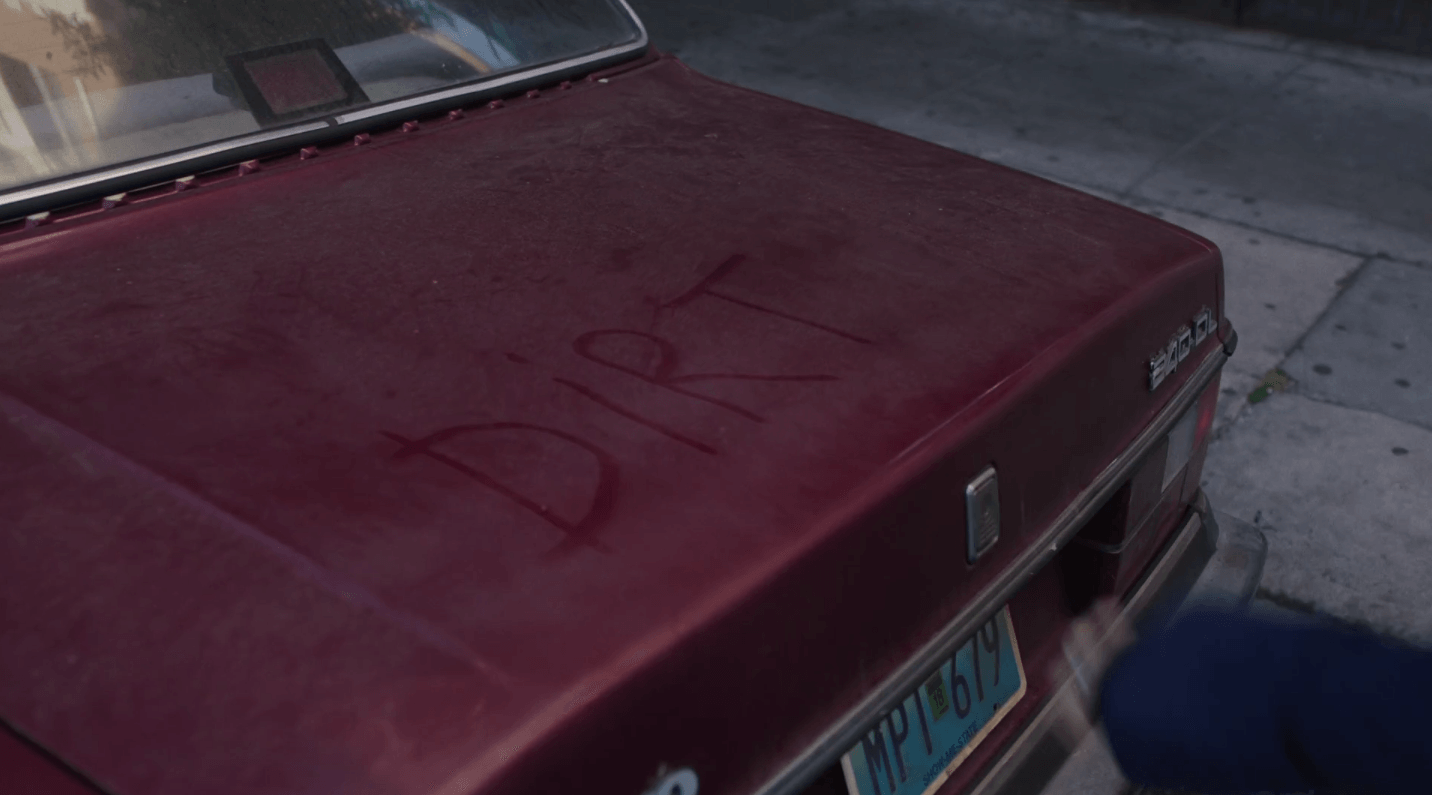 Later, when Camille is getting ready to go into the bar, we see this shot again, but now, it has changed. This time, it says "DIRTY" instead of "DIRT."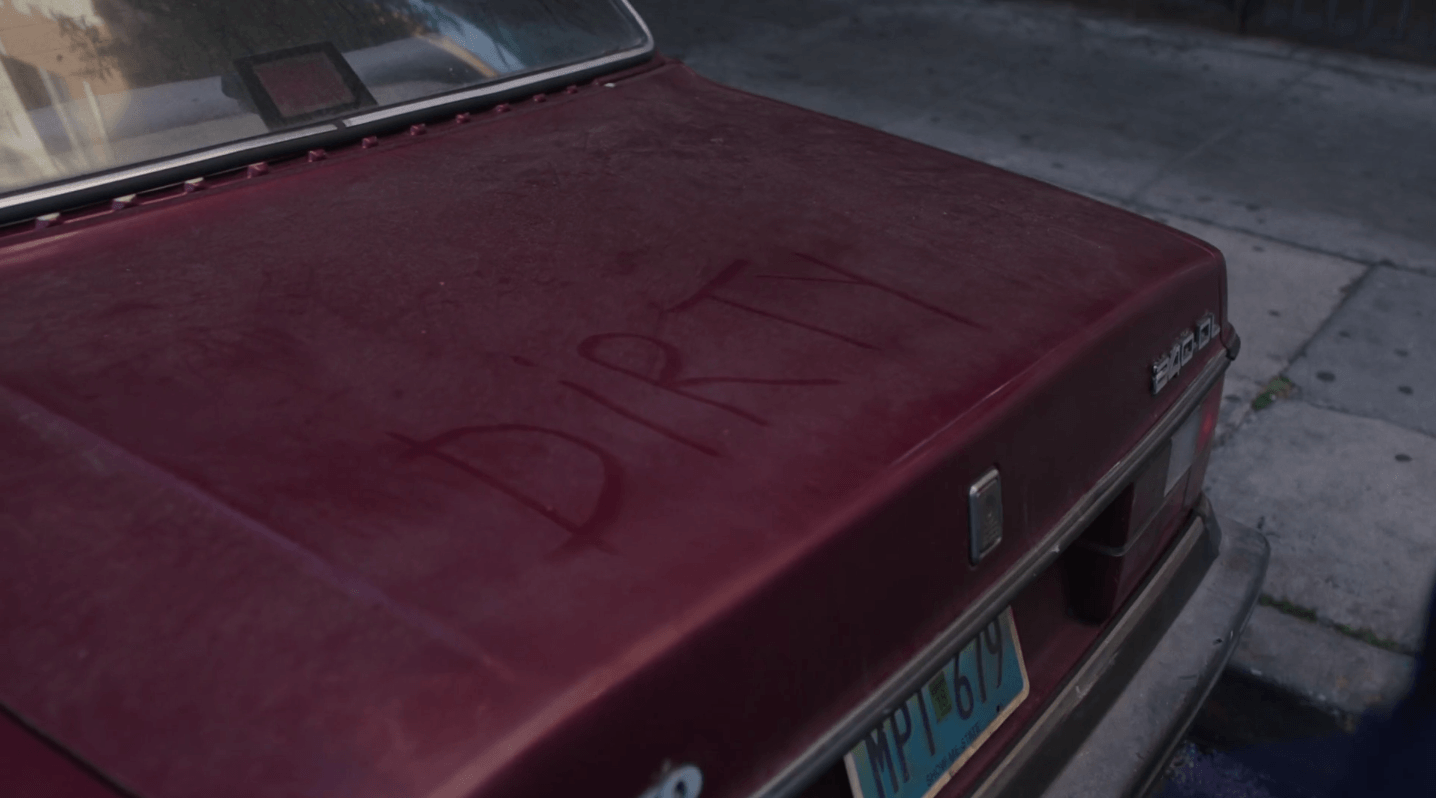 Then, when Camille gets back into her car, the word "WRONG" appears on her radio.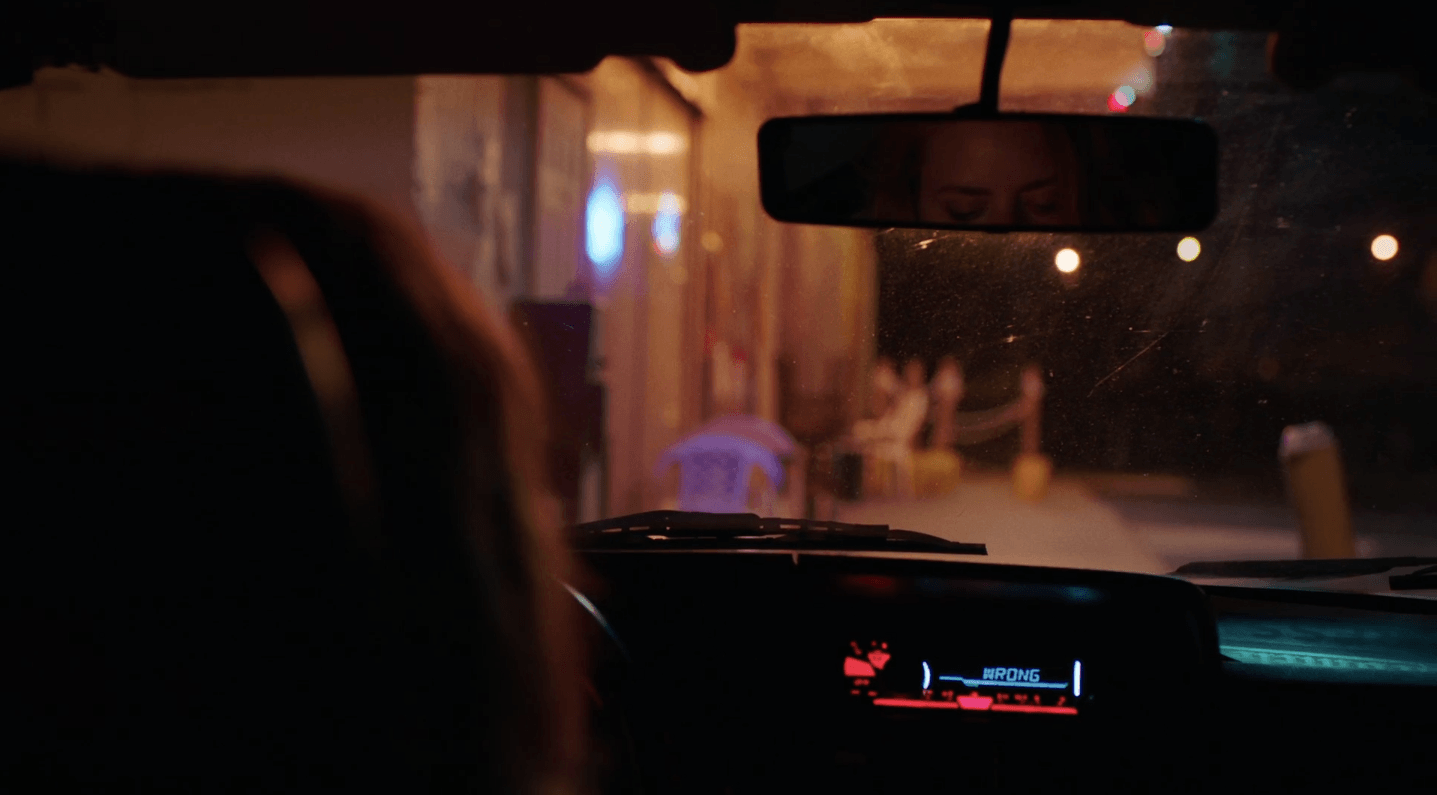 However, mere seconds later, the radio goes back to saying "AUX," which is what was there for the rest of the episode.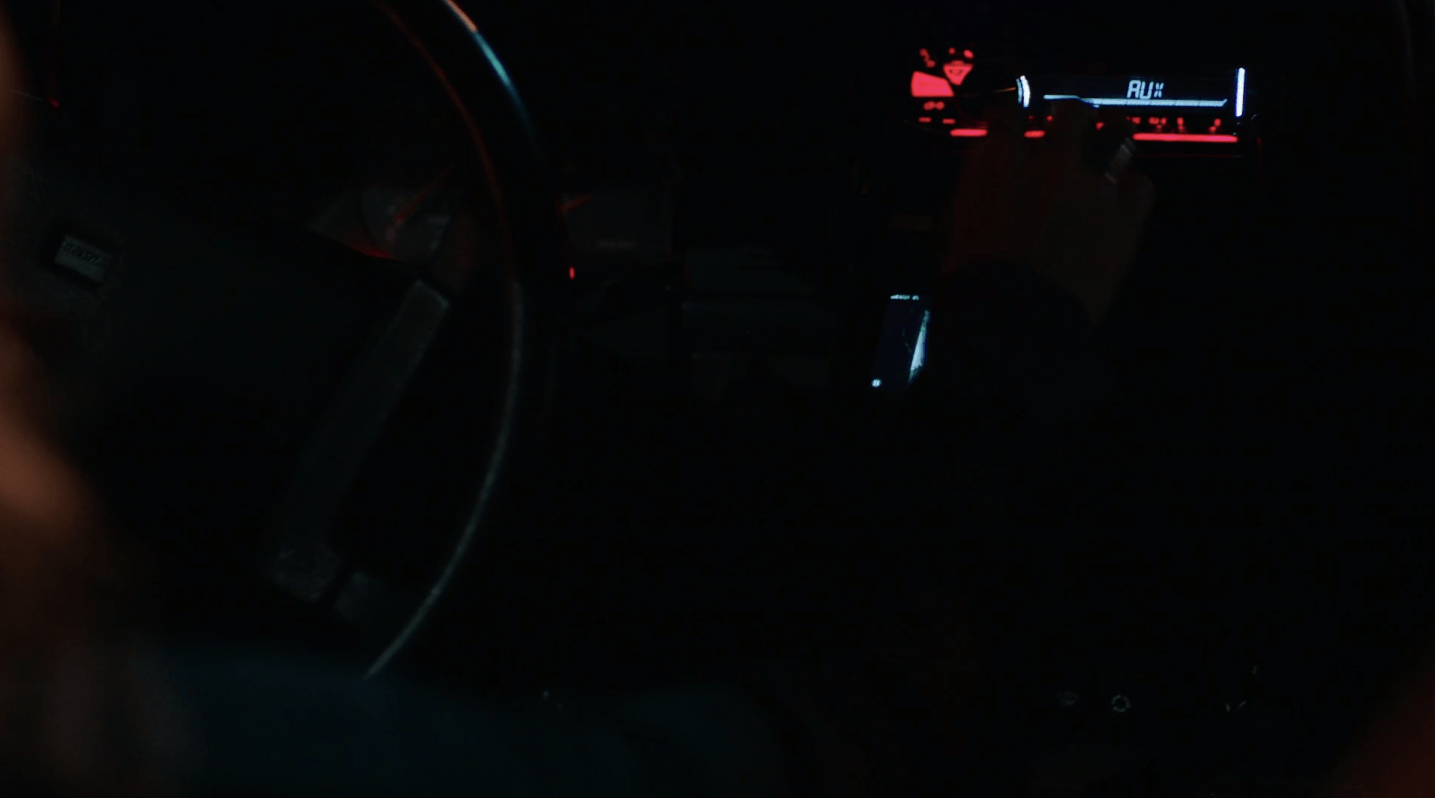 When we first see the dollhouse near the end of the episode, we can see the word "GIRL" written on one of the paintings.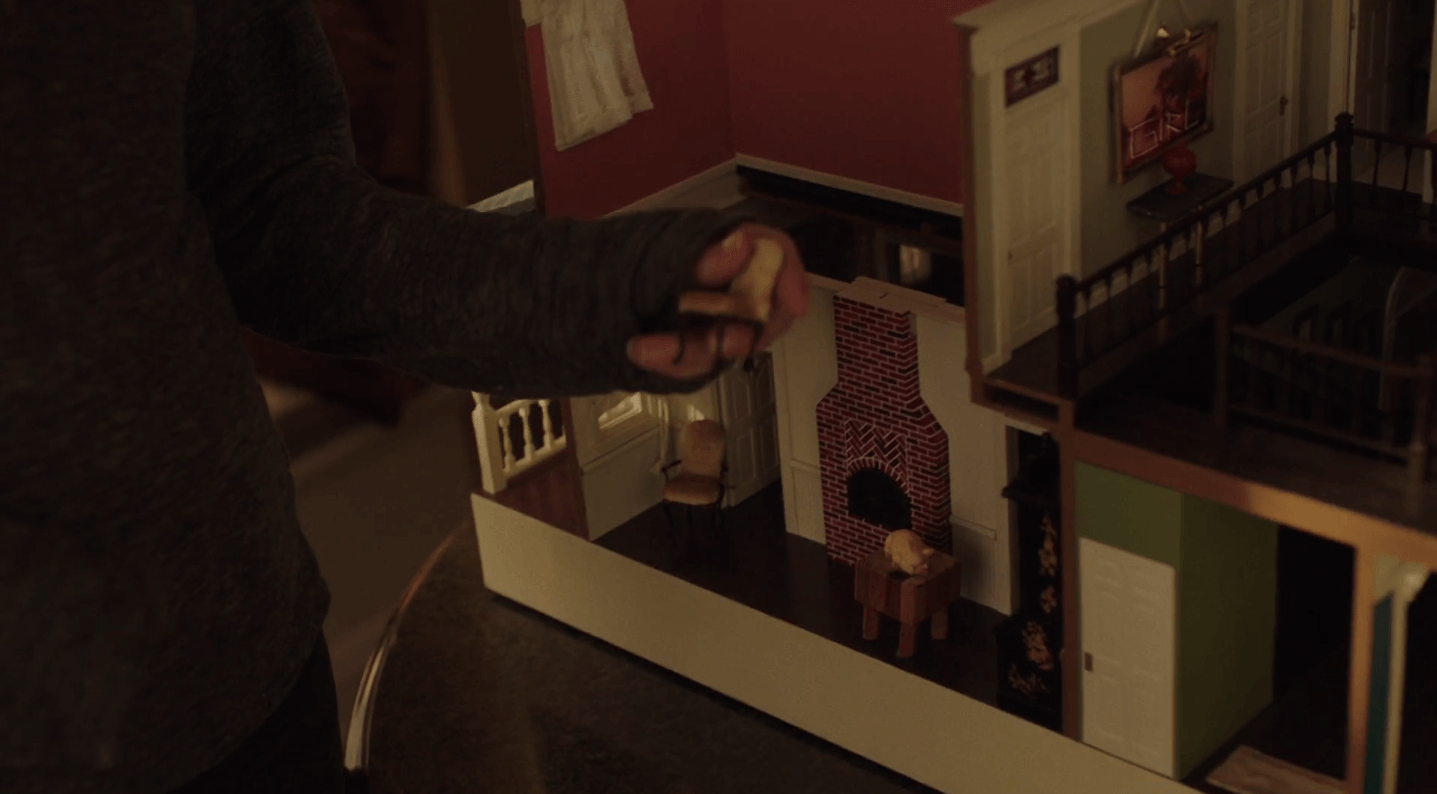 But after a few seconds, the show cuts back to the same dollhouse, and the word is gone.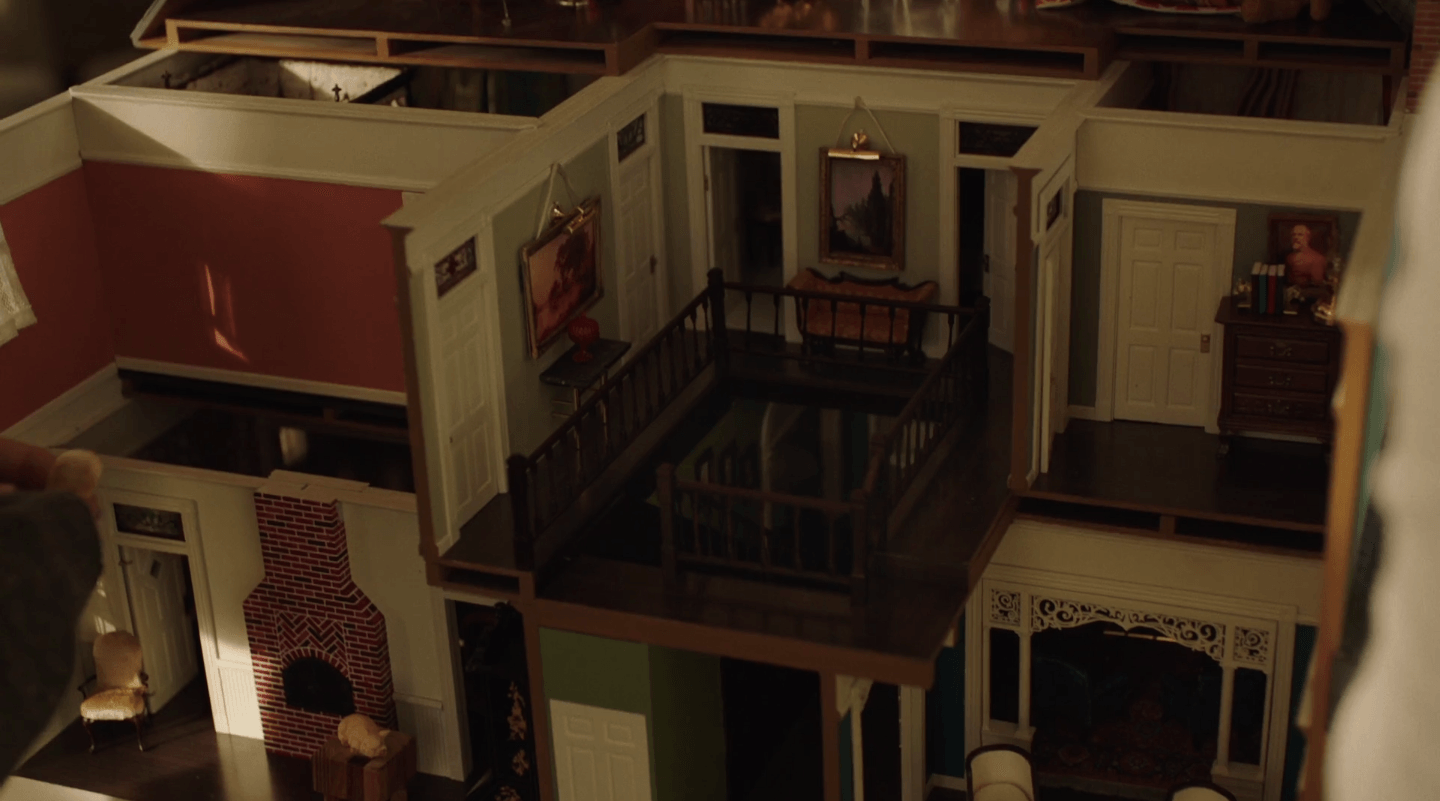 Most obviously, a series of words appears on Camille's body at the end of the premiere, with this revealing that she has a history of self-harm. It's difficult to make out every word, but some of them include:
Vanish
Inquiry
Nude
Liar
Omen
April
Dark
Mother
Freak
Unlike the other words we see throughout the episode, though, these do not disappear. In the novel, it is revealed a few chapters in that Camille's body is covered in words, "as if a knife-wielding first-grader learned to write on my flesh."
Circling back to the beginning of the episode, the twist of the final scene was foreshadowed when we got a glimpse of Camille's desk, which has words and phrases carved into it including "BAD" and "A DRUNK." However, these probably fall into the category of words that are really there within the universe rather than ones that are in Camille's head.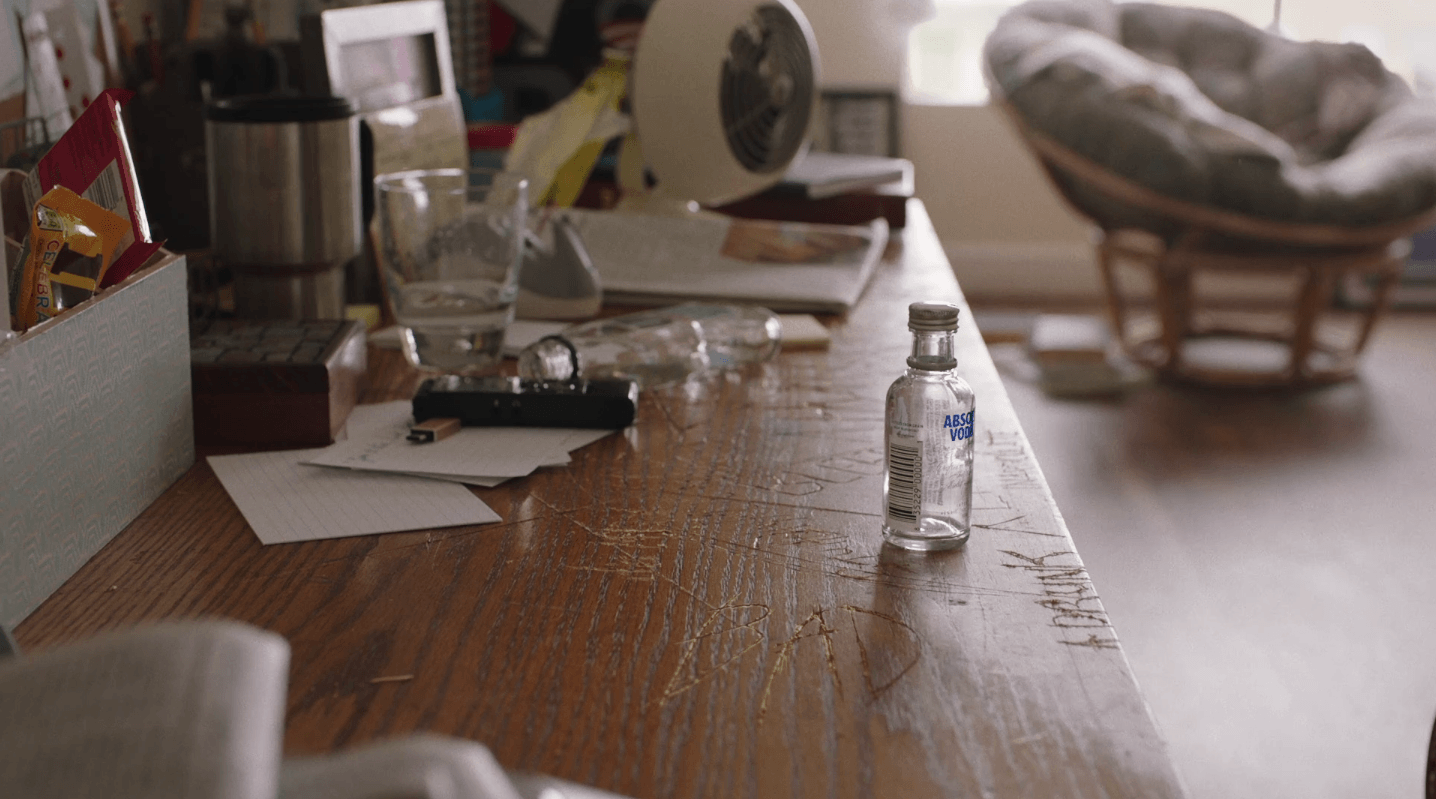 Aside from the hidden words, there are a few other creepy touches to the episode that you might have missed. For instance, there's the scene where Camille's mother, Adora, shows her to her room. They walk through the hallway, and we can see that there's no one sitting on the couch.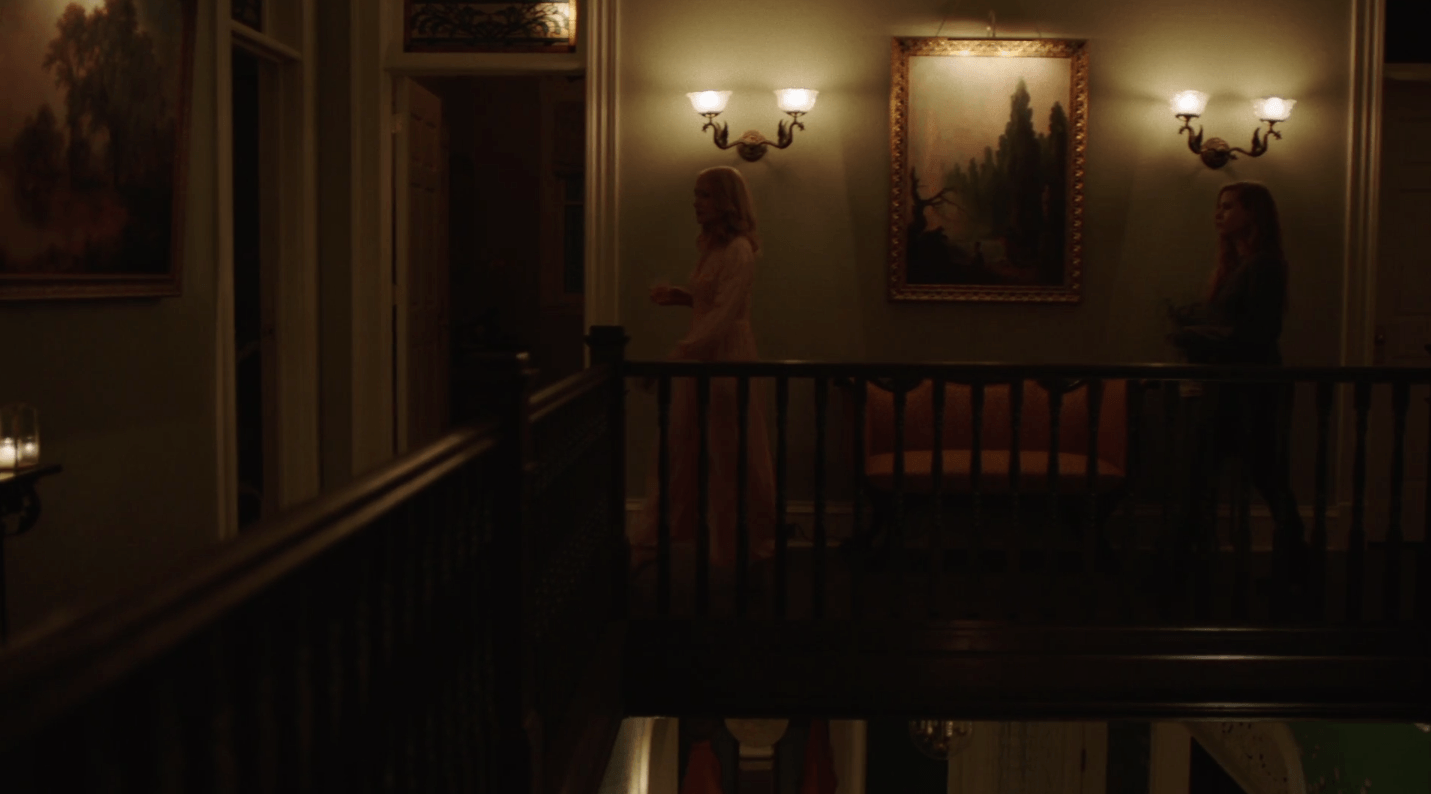 But after Camille has closed the door of her room, Adora walks back out, and Marian is sitting right there.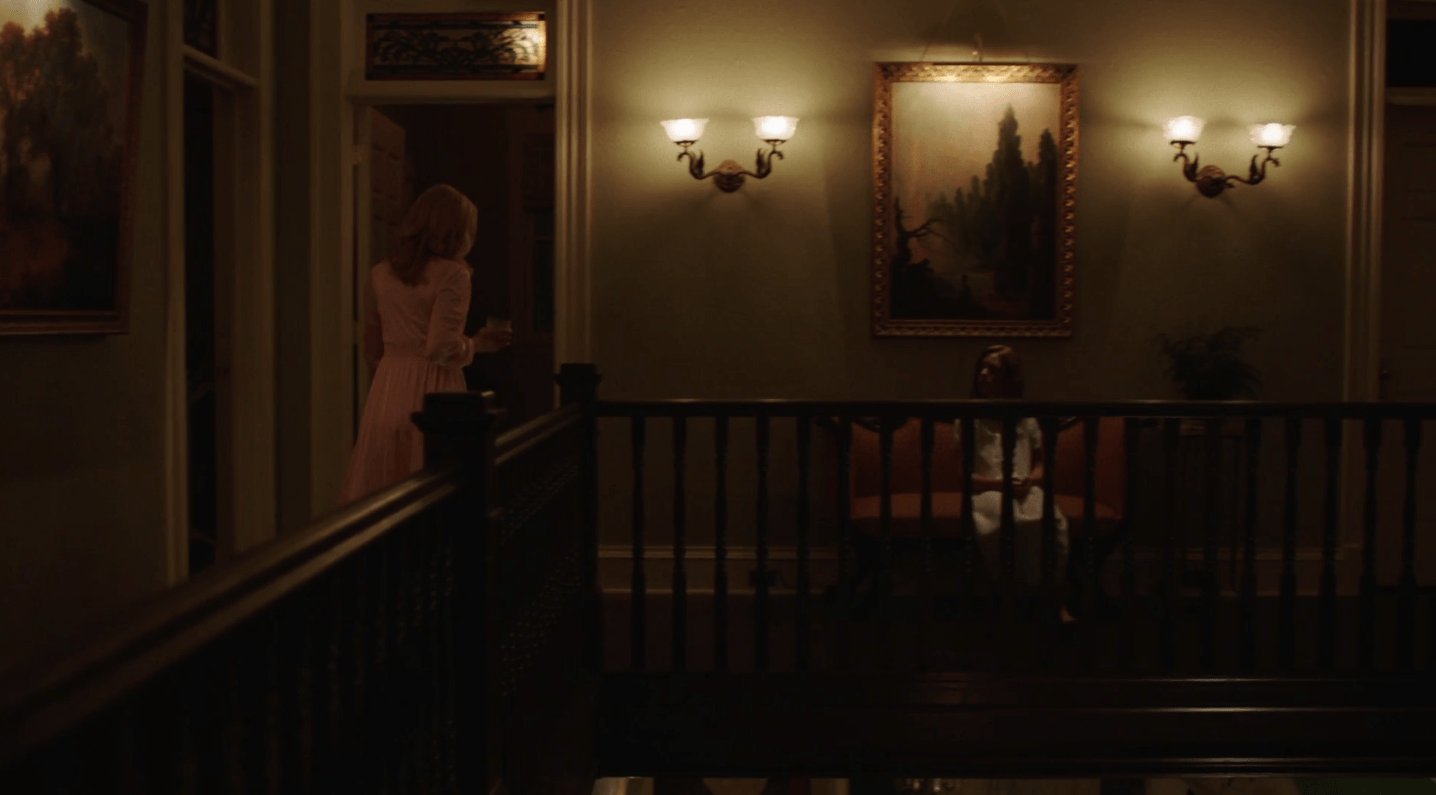 This only lasts a split second, and when Camille runs out of her room a few minutes later, the couch is once again empty.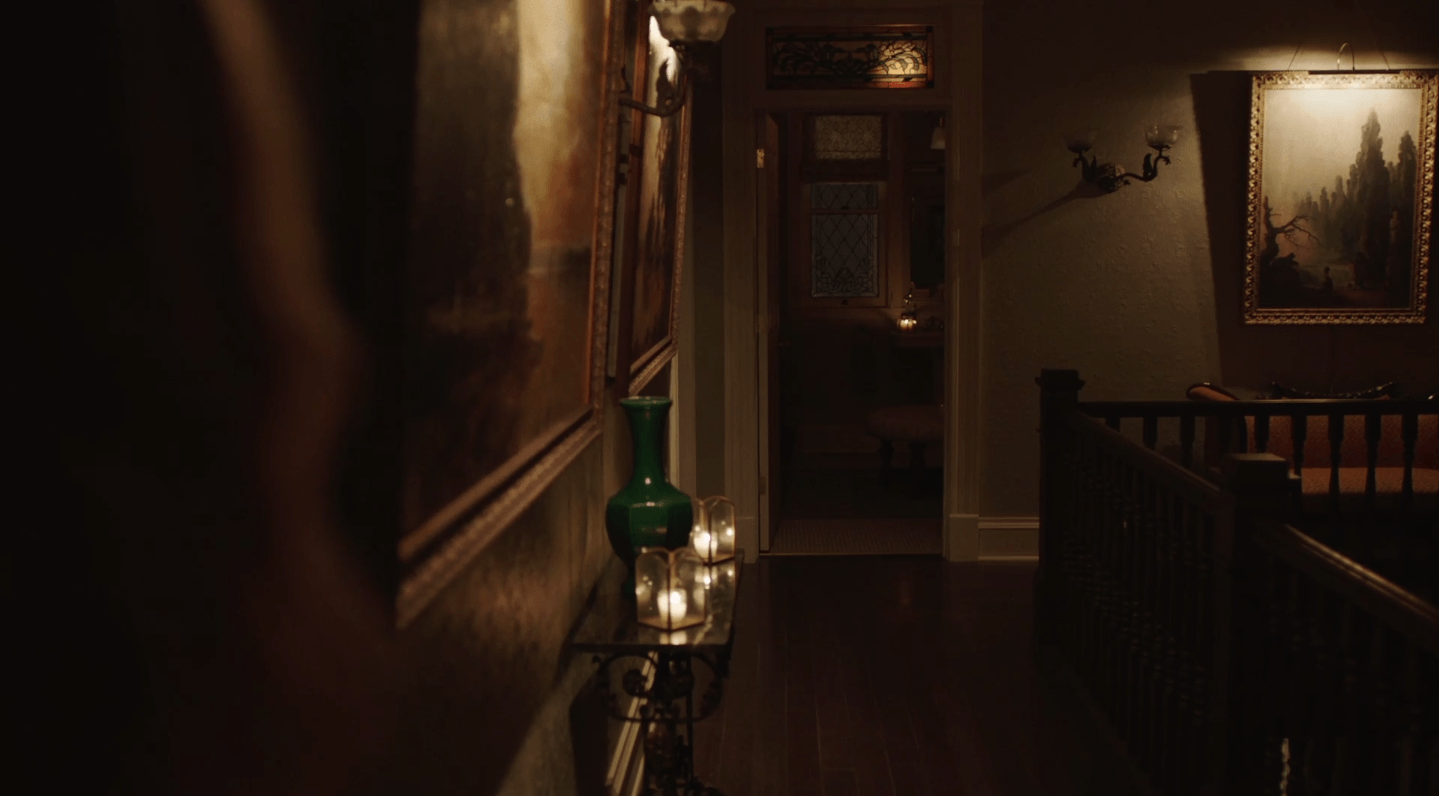 Sharp Objects airs Sundays on HBO.
Check out The Cheat Sheet on Facebook!