Shawn Mendes Has The Internet In A Frenzy With His New Calvin Klein Campaign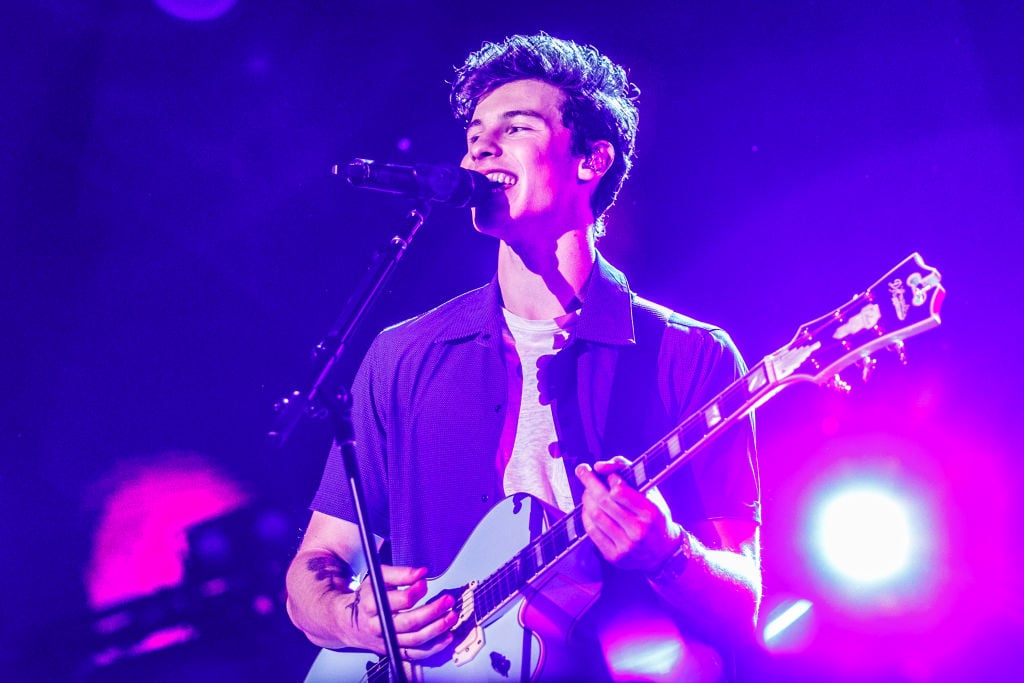 The thirst is real when it comes to Shawn Mendes.
It just got even more real after he revealed his new partnership on social media.
The singer shared on Instagram that he is working on a new Calvin Klein campaign by posting a photo of himself wearing nothing but the brand's underwear.
Since then, the internet has been in a frenzy over Shawn Mendes' six-pack abs!
Mendes will be part of Calvin Klein's upcoming campaign
On February 16, Shawn Mendes took to Instagram to share that he will be part of Calvin Klein's upcoming underwear campaign.
The 20-year-old musician shared the news on social media with photos of himself wearing nothing but underwear.
Mendes captioned the photos, @CalvinKlein #MyCalvins. Campaign coming this week."
In the photos, Mendes puts his very impressive physique on full display.
The Instagram post has since received 7 million likes just on Instagram as well as 400,000 comments in less than 24 hours.
Fans are loving Shawn Mendes and his very chiseled features and have been swooning over these new photos of the the singer.
Fans aren't the only ones loving the new campaign
Among those who can't get enough of Shawn Mendes in his under, a few celebrities have praised the singer for landing a campaign with Calvin Klein.
Mendes' comments were buzzing with praise from celebrities such as Charlie Puth who commented, "Hahah!!! Oooh s–t."
Other celebrity comments included Jennifer Lopez who wrote, "Killin' it," along with a few fire emojis. JLo's boyfriend, Alex Rodriguez, also commented on the singer's photo by writing, "Goals!!!!!"
Rapper and songwriter, Hoodie Allen, even commented on the photo asking Mendes to take the photo down before his girlfriend gets a chance to see it.
This is not the first time Shawn Mendes has dabbled in modeling
Even though Shawn Mendes is mostly known for his music, the singer has done some modeling in the past.
Soon after jumping into the music scene, Mendes was signed to the prestigious modeling agency Wilhelmina Models in 2016.
Along with walking a few fashion shows during men's fashion week, Shawn Mendes has also become a brand ambassador for high-end fashion companies.
The most recent has been with Emporio Armani, which the singer was appointed the face of the entire collection in 2018.
This is the first time Shawn Mendes has posed half naked for a brand but does not seem to feel uncomfortable with people swoon over his body.
Before landing the campaign with Calvin Klein, Shawn Mendes has shown off his physique on a few occasions.
At the 2018 MTV Video Music Awards, Mendes showed off his very impressive physique as he performed his song "In My Blood" in the rain.
In his "Lost In Japan" music video, fans were able to see Shawn Mendes without a shirt as he sang sensually in the shower.
Shawn Mendes is not the only celebrity to grace the world with his chiseled abs. Mark Wahlberg, Brooke Shields, Justin Bieber, Jamie Dornan, Eva Mendes, Kellan Lutz, Zoe Saldana, and the entire Kardashian/Jenner family have all posed for the iconic brand.
Soon, we will have the opportunity to get a glimpse of Shawn Mendes and his impressive muscles anywhere Calvin Klein underwear is sold!