Is Shay Mitchell Married?
"Does this mean I'm allowed to drive in the carpool lane at all times now?" Shay Mitchell posted yesterday afternoon on Instagram. The aforementioned quote was posted alongside a truly stunning photo that showed off her baby bump. The 32-year-old actress gave fans a wonderful surprise when she officially announced that she is pregnant.
Somehow, Mitchell managed to keep this amazing life event a secret for about six months. Immediately following her announcement, the Pretty Little Liars alum was flooded with messages of support and love from friends and fans alike. Despite her celebrity status, Mitchell managed to keep her pregnancy a huge secret, so is it possible she is keeping another? Is Mitchell married? If so, who is her husband and when did she tie the knot?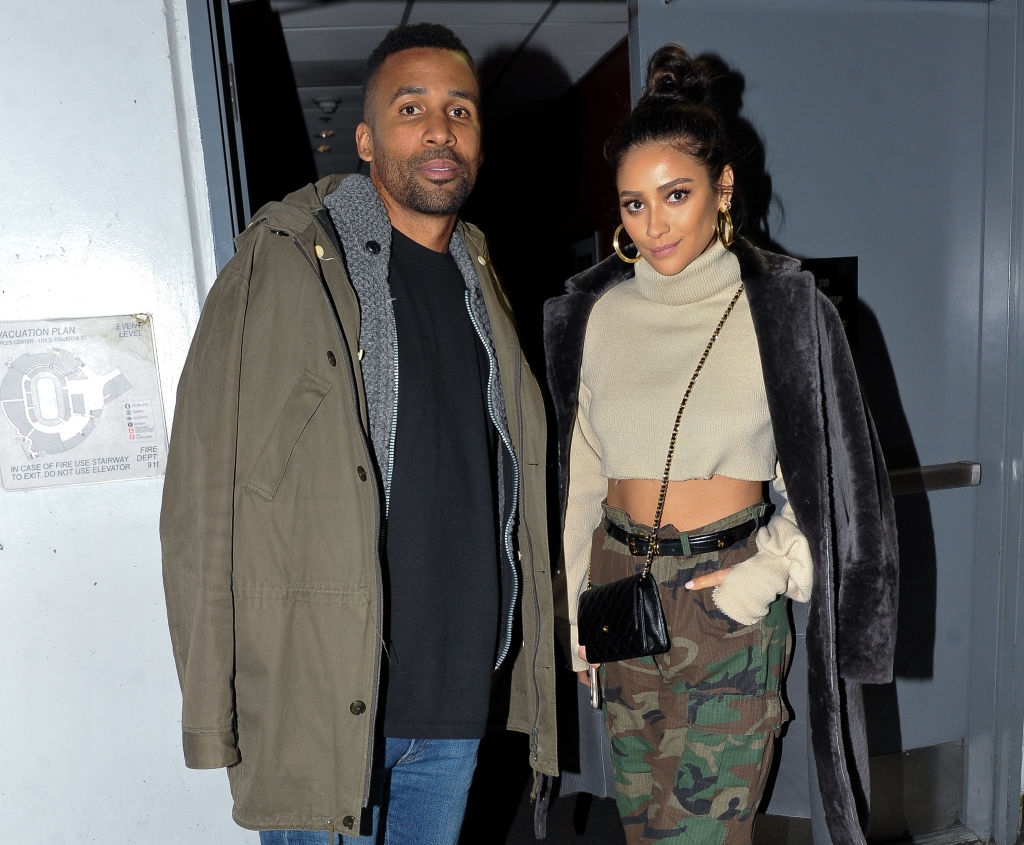 YouTube announcement
"When you're in the public eye, there are some things that you want to just keep a secret until you feel ready. This for me has been the hardest. This is going to be really fun and awesome when I'm not trying to hide it anymore" the You actress said in the Guess Who's Preggers video she posted to her YouTube page shortly after announcing her pregnancy on Instagram and Twitter. In the video, Mitchell shows glimpses of her pregnancy so far, documenting the highs and lows of being a mom-to-be.
In under 24 hours, the video has already managed to garner over 2.8 million views. In the 2 minute video, Mitchell is seen experiencing a gamut of emotions and says that pregnancy is great for the most part, but it is also quite lonely. The 32-year-old coupled the video with a caption that elaborates on some of the emotions she has been grappling with for the last six months. "There is something in the oven and it's not my pizza!!! WOW… It's kind of surreal processing the fact that another human is growing inside of you. It's exciting, nerve-racking, difficult and emotional all at the same time" said The Possession of Hannah Grace actress.
Pregnancy reveal
The mom-to-be then went on to explain why she finally decided to reveal her pregnancy to the public. "Everyone waits for the right time to make the announcement and for me, it wasn't until I couldn't hide it anymore and was tired of wearing oversized sweatshirts. We're beyond excited and looking forward to starting a family. I've learned so much about myself and parenthood over the past 6 months, and feel like I haven't even scratched the surface! It's going to be a wild ride!!" Mitchell declared excitedly.
Does Shay Mitchell have a husband?
But who is the other half of the "we" that Mitchell is referring to? That would be her long-time boyfriend, Matte Babel. Though the timeline of when the two officially began dating is unknown, the pair have been together for well over two years now. The two share Canadian roots and are both known to be fairly tight-lipped about their relationship with one another. In fact, Babel's feature in Mitchell's new video was actually the first time he was featured on her YouTube.
Matte Babel's sweet Instagram post
Best despite the couple being fairly private about their romantic relationship, they both seem overjoyed to share the news about their growing family. Shortly after Mitchell posted the news, Babel also took to his Instagram page to share some words of love to his unborn babe, and the mother of his child. "Watching the both of you grow over the past 6 months has been the most beautiful thing in the world. The strength, vulnerability and grace you've had during this pregnancy has left me in awe, you're going to be an incredible mom…We're lucky to have you, love you" Babel said in a heartfelt message.
We're so excited for Mitchell and Babel to continue on this new journey together. It is particularly sweet because the pair suffered a miscarriage back in 2018. We wish Mitchell a happy and healthy pregnancy, and we hope that the pair enjoy their last few official months together as a family of two.